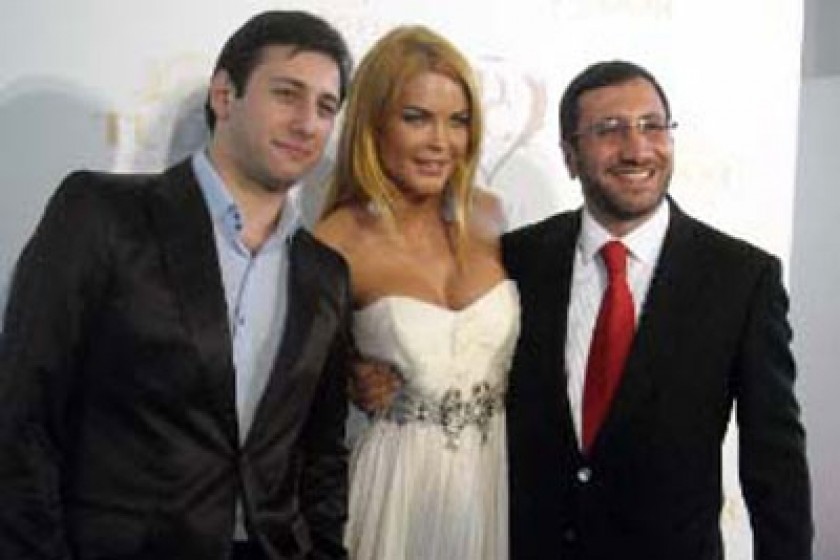 MP Arzakantsyan Undergoes "Unique" Medical Treatment in Paris
When asked by reporters why he doesn't attend parliamentary sessions in Armenia, MP Tigran Arzakantsyan (on the right) answered that he's ill and undergoing treatment in a number of European countries. He was even kind enough to mention their names.
Let's now delve deeper into the life and activities of MP Arzakantsyan, who seems to prefer Paris over Yerevan. We'll also note some financial details that the MP has failed to note in his disclosure statements over the years.
Marnes-la-Coquette is a small community outside Paris with the highest household income in France, according to the French National Institute for Statistics and Economic Studies (INSEE), where Arzakantsyan owns a villa.
The house is located is a ritzy part of town called the Parc Prive de Marnes.
According to the French government cadastre, the house sits on a 4,240 square meter parcel of land. The price of a similar villa is estimated to be 7.6 million Euros.
Some of the MP's businesses have been registered in his wife's name. In the name of fair play, Hetq will not publish their names until Mr. Arzakantsyan gets in touch with us, as promised, with documentation denying what we have already presented.
A small snippet of how MP Arzakantsyan is being treated for his numerous medical conditions can be seen in the accompanying photo taken at the Soirée russe à l'Espace Pierre Cardin.
The photo shows Arzakantsyan in the company of Russian designer Aliona Volskaia. That evening, guests were served cognac from the MP's very own cognac factory.