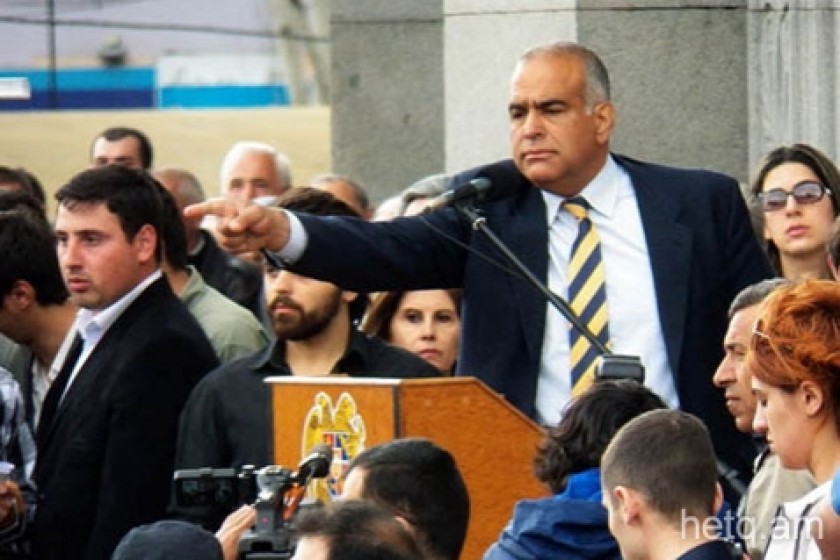 Hovannisian to Crowds: "We're now headed towards 26 Baghramyan"
Raffi Hovannisian just declared to the crowds at Freedom Square that they were headed to the Presidential Palace at 26 Baghramyan Avenue.
"We are headed to 26 Baghramyan. Police, the wining and dining of your bosses is over. Open the streets," Hovannisian announced and the crowds applauded in appreciation.
"Police, soldiers, put your riot gear to one side. We are not your enemy, but your friend. We will not attack. But Serzh, Garegin, Tigran and Hovik must do the manly thing and come out, kneel, and ask forgiveness of the people, we will accept their apology," said Hovannisian.
The Heritage Party leader called on the people to raise their copies of the RA Constitution, the 2nd paragraph of which reads that authority rests with the people.
Hovannisian said that from 26 Baghramyan, the march would head towards the Tzitzernakaberd Genocide Complex.
(Garegin is Catholicos Garegin II, Tigran is PM Tigran Sargsyan, and Hovik is Parliament President Hovik Abrahamyan)