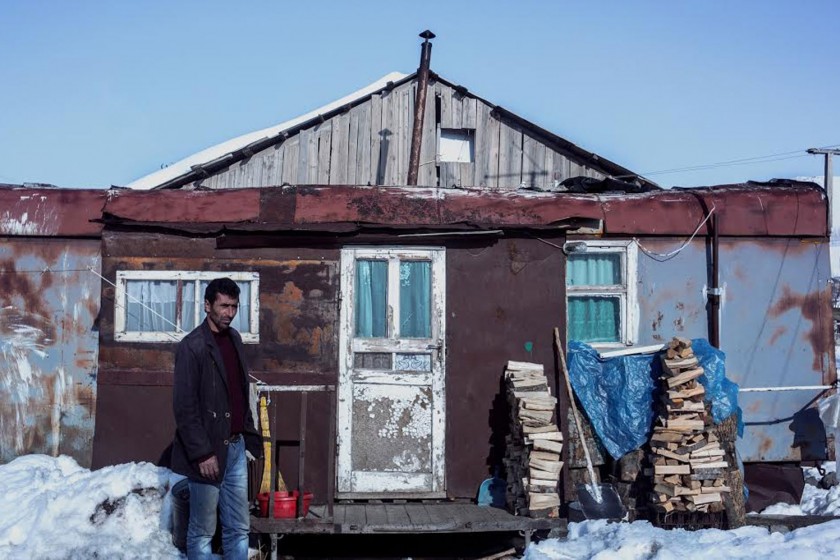 Landjaghbyur, Armenia: Warm Rays of Hope in a Cold Shelter
A family of three lives in the only temporary metal hut in Landjaghbyur, a village in Armenia's Gegharkunik Province.
Gevorg Ghazarian, his wife Siroush Mkheyan, and their school-age daughter Gayaneh live there now. Their son was called to serve in the army last year.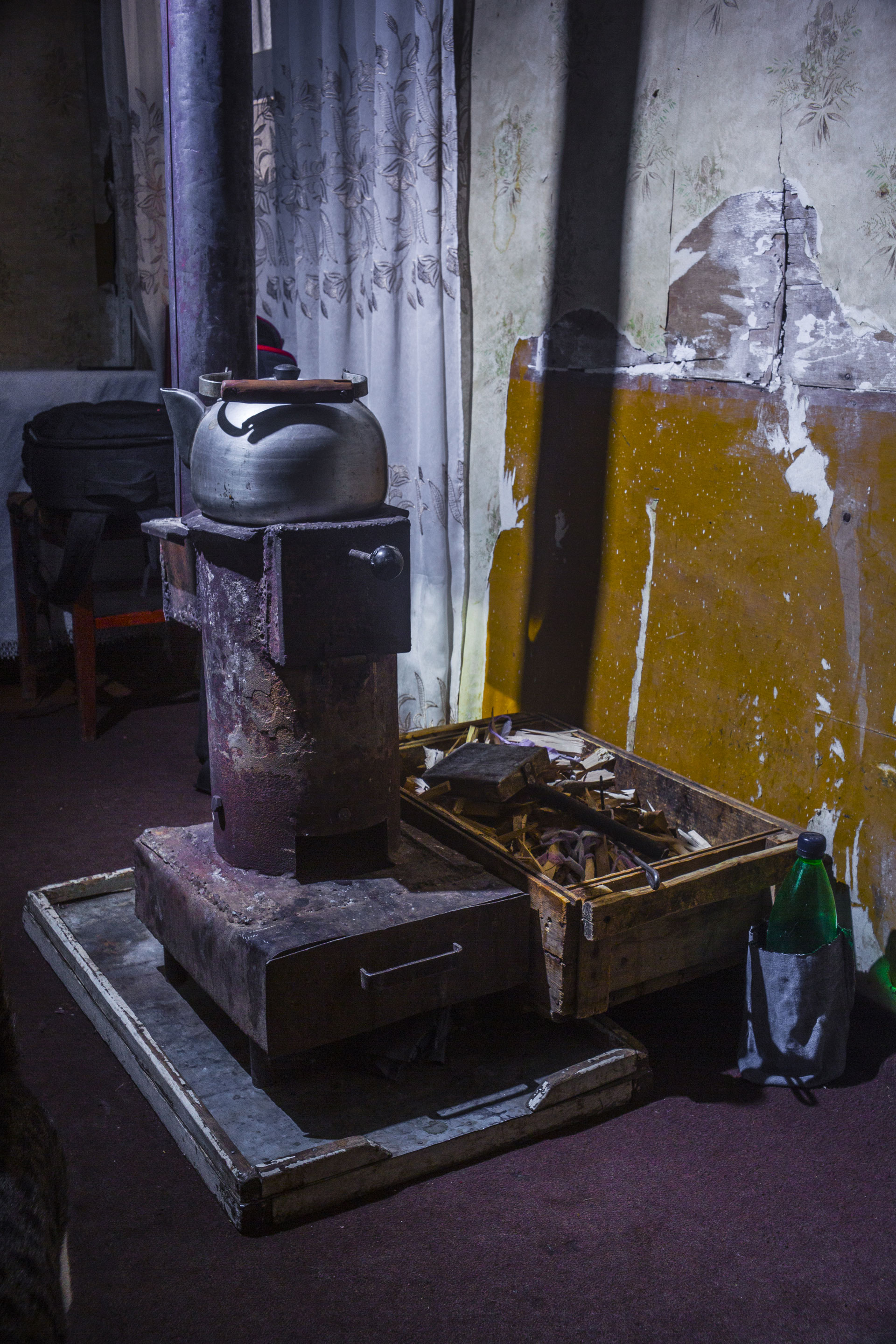 When entering the house of "iron walls", a 2011 calendar catches our attention. Gevorg explains that the "expired" calendar shows the year they entered the shelter. "It still hangs for us to remember," he says.
Siroush and Gevorg's family have moved from house to house after getting married. At first, they lived in their parents' house, then moved to those of relatives and friends who had gone abroad.
Winters are harsh in Gegharkunik Province and the family finds it hard to heat the two-room hut. The wood stove has to be fueled constantly to prevent ice for forming inside.
"We thought it was shameful. How long could we live in other people's houses? We gathered money and bought a domik (shelter). Now we live here dreaming of a small stone house," says Gevorg, showing us the concrete foundation they wish to build their dream house on. He says the initiative seems "impossible" for now because of the lack of money. If they have the construction materials, he adds, he may build the house himself.
In spite of the cold iron walls of the shelter, the relations of the family members inside towards one another were warm and cordial. It was clean and tidy inside. Siroush didn't want to complain. "I only ask for health from god, for us all. The rest will pass," she says.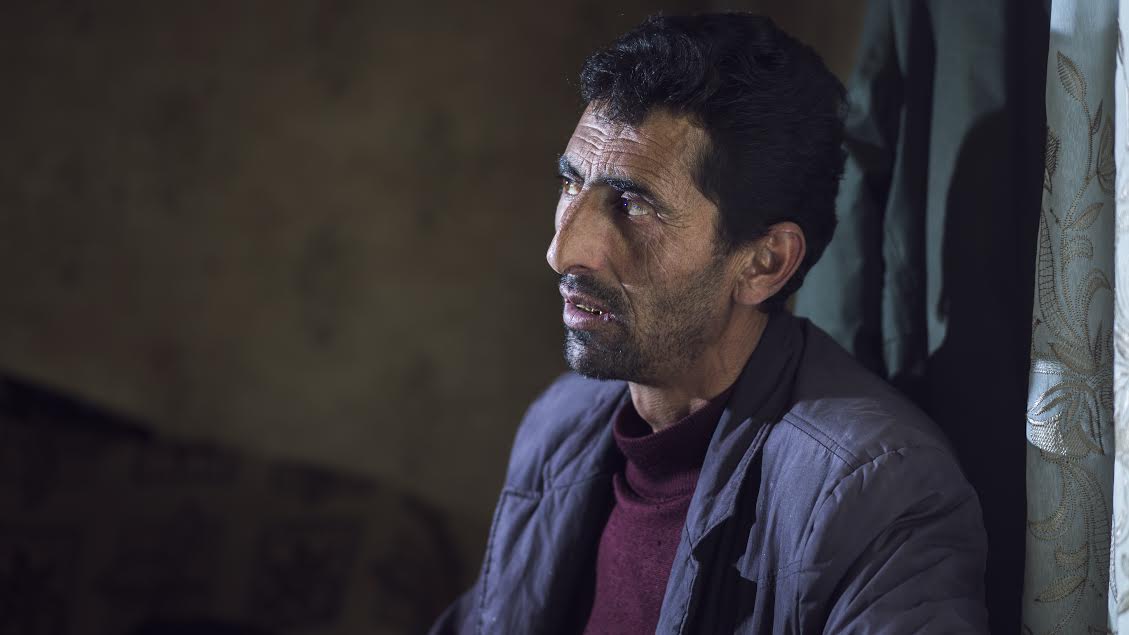 Still, Gevorg's face expresses the difficulties he faces at the age of 44. He had been working in Russia on a seasonal basis. After coming home last autumn, he could no longer go there because of health problems. Gevorg says he feels sorry he cannot work while he is young. Now, he says, everything has deteriorated in Russia too, either the employers don't pay in time, or the exchange rate is too law.
Before their son went to the army, the family had been getting a pension. The social workers have explained that the reason they do not receive a pension now is that their boy is an adult. Siroush's argument that her son is in the army and doesn't provide income, was useless. "That's the law," was the response she received.
"They told me that since I have a young child I should go collect potatoes door-to-door and wash the dishes for rich people. I replied that where can I find work. There isn't any. I requested that at least we should get some assistance to pay for the electricity until my boy returns from the army. Their answer was they couldn't help; it's a government decision. Then, I went to the provincial government for assistance. I petitioned everyone, but was told that I didn't qualify. Fine, but how poorly do we have to live in order to qualify. A person needs to have some pride. What can I do now? Must I keep knocking on doors for some assistance? We don't need it," says Siroush Mkheyan.
She says that after being refused assistance, they received 17,000 AMD ($36) in emergency aid for three months. Siroush doesn't know if it will be extended.
Even though Siroush is telling me all this, she notes that she's embarrassed to talk about the conditions in which the family lives. Even her close neighbors aren't aware of the difficulties they face and that they have no money. "It's embarrassing. People will read this now. What will they think of us?"
Despite the conditions they live in, the family proudly notes they have not taken out loans.
"Even if we fall down dead we won't take any loans. We do not have jobs; how would we return the loan? Neither do we have a house, which we could sell to pay the bank," Siroush says smiling.
Gevorg continues, "We owe the village store 250,000 drams ($510). I'm ashamed to say so, but because of this debt I never walk through the village center."
Photos by Davit Banuchyan