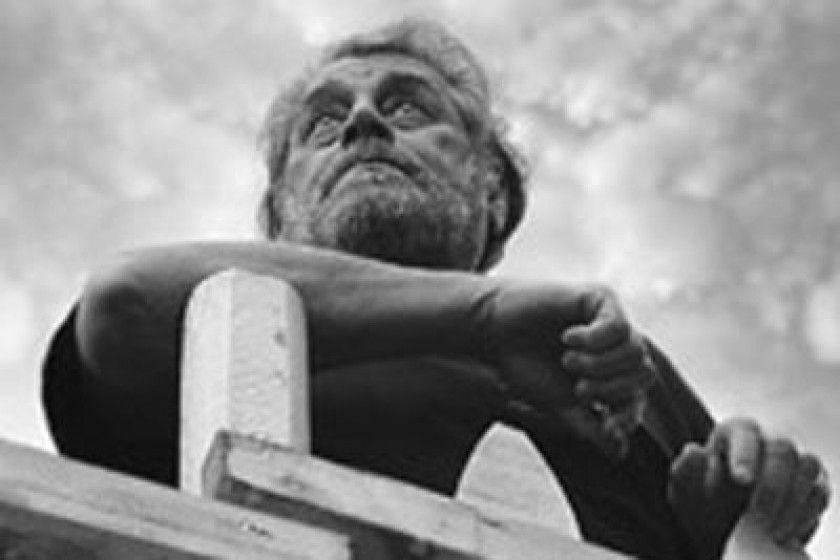 Alexandre Varbedian – "Blacklisted" for 5 Years
Since 2002, entry intoArmeniahas been prohibited for French-Armenian ontologist and genealogist Alexandre Arord Varbedian.
Vardbedian, who had moved from France to Soviet Armenia at the age of five and received his education in Yerevan, moved back to his birthplace of Marseille in 1975. Although he acquired French citizenship, he also kept his Soviet passport with him. AfterArmenia's independence, that transformed to Armenian citizenship at his own request.
However, a law abolishing dual citizenship was passed in 1994 and Varbedian was deprived of his Armenian citizenship three years later. However, in the period from 1998 to 1999 and then from 1999 to 2002, Varbedian lived in Armenia thanks to residence permits he acquired through the Armenian Ministry of Education and Science as well as the Ministry of Culture. In 2002, his permit was not extended and no reason was cited for the rejection.
A1+ wrote the following in 2002 in that regard – The deadline on the Armenian residence permit of the President of the Essence Union, French citizen Alexandre Varbedian, has expired. Alexandre Varbedian has been told that he will no longer be given permission to reside in Armenia because he belonged to a sect. "The Essence Union is ready to collaborate with the Armenian Apostolic Church," Varbedian assured, but such proposals have not been met with a reply. The Union has proposed a program called Nation and New Millennium. According to Union members, this is a sanative program that has been planned for years, meant to keep society from foolishness and sin.
In August 2003, the Department for Pardons, Citizenship, Awards and Titles, within the President's staff, refused Varbedian's application for a ten-year paid residence permit inArmenia. Since then, Varbedian's three electronic tourist visa applications have been refused and, on two occasions, invitation letters from his son, Artur Varbedian, have been rejected without a reason cited.
In February 2005, Varbedian wrote an open letter to the Armenian Government, but there was no reply. In May of the same year, he sent the first Ombudsman Larisa Alaverdyan a letter. After studying the case, Alaverdyan wrote a letter to Alvina Zakaryan, head of the Passport and Visa Department of the Armenian Police. She replied that Artur Varbedian had come to them to submit an invitation letter for his father's visit toArmenia. In accordance with procedure, Varbedian's documents had been sent to the corresponding agencies for approval. But, according to the reply received, the French citizen's visit toArmeniawas considered inappropriate.
Ombudsman Alaverdyan was confident that the department mentioned was "not authorized to judge whether the visit was appropriate and should have provided the applicant with the legislative reasons that served as the basis for the rejection." At the same time, Alaverdyan noted that there was an international practice of not providing any explanations in the event of rejection, but felt that a renowned person like Alexandre Varbedian should not have been treated in this way.
Alaverdyan suggested that Alvina Zakaryan and the Chief of Police review the case and present the reasons for rejection if they came to the same conclusion. But this suggestion was never followed up. Now, with Armen Harutyunyan as Ombudsman, this case is considered closed, because the letter from Varbedian was just a message, not a complaint (in case of complaints, the case remains open until it is resolved).
Varbedian's son Artur wrote a letter to then Defense Minister Serzh Sargsyan in 2006. In order to study the case, the Ministry requested the corresponding documents, as well as Alexandre Varbedian's unpublished work National Cross-Stone (The Enigma of October 27) . The author insisted that this book had been destroyed because "Armenian society was not ready for it." Sargsyan gave a few orders in connection with the application, but nothing changed. At the request of Artur Varbedian, the "blacklist" in the computers atArmenia's border crossings were examined by a high ranking official and revealed that Alexandre Varbedian's name was not present. At the same time, according to newly established procedure, it had become possible to get a 21-day visa at the Armenian border. Alexandre Varbedian decided with his son to come toArmenia throughGeorgia but then changed his mind and decided to apply for a visa and fly toYerevan. But the Armenian Embassy inFrance rejected his visa application. Artur went to the border official again.
"The border official said that after one crosses the border, one has to go to the Passport and Visa Department and apply for a visa. He said that the 'blacklist' at the border and the department is the same. But this case is unique because my father's name is only on the department's 'blacklist.' That would mean that he would be able to cross the border at Bagratashen, but then the visa office inYerevanwould refuse his visa. The border official told me that this was unprecedented," said Artur Varbedian.
"The border official concluded that the last name of Varbedian is perhaps in a special 'blacklist' of names, condemned to remaining there forever for unknown reasons," said Alexandre Varbedian.
Having been kept away from Armenia forcibly for five years, Alexandre Varbedian wrote another open letter to the Armenian President on May 30, "without any real expectations, but simply to be convinced that the true reason behind all this lies within the President's office…"