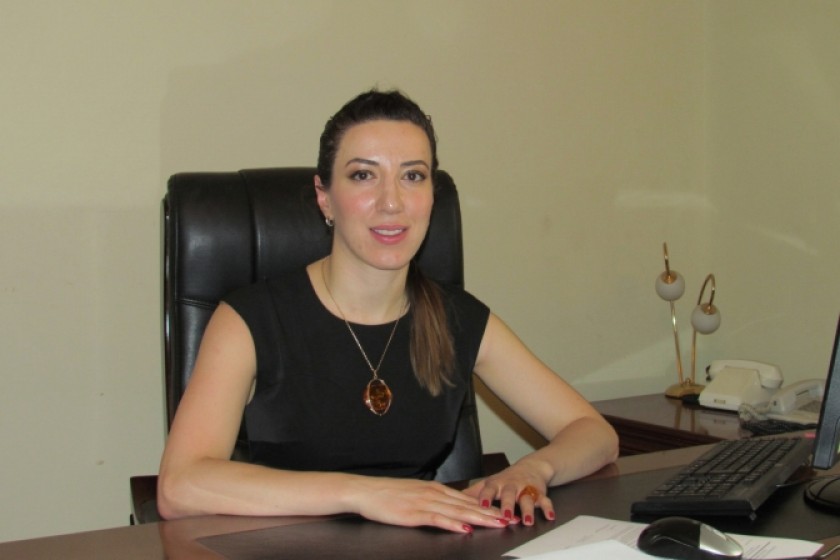 Head of Armenia's "Ethics Committee" Buys $120,000 Apartment; Uses 70,000 Swiss Franc Loan
Last year, Siranoush Sahakyan, president of Armenia's "High Ranking Officials Ethic Committee", purchased an apartment in Yerevan for 57.6 million AMD (US$119,570).
When this reporter asked Sahakyan, who receives an annual salary of 9.3 million AMD ($19,510), where the money came from, she said she had taken out a loan of 70,000 Swiss francs. (That's around $71,200 at today's exchange rate)
Her only other sources of income last year were 600,000 AMD ($1,259) for lecturing at Yerevan State University and the American University of Armenia, and 5.5 million AMD ($11,538) when she sold her Mercedes Benz CLK350.
Sahakyan also had various foreign currency bank accounts to tap.
At the start of 2015, she had 20,000 Euros, US$7,200, and 23,000 Swiss Francs. By the end of the year she only had 4,000 Euros left.
"The bank savings, money from the Mercedes sale, and the loan went towards the purchase of the apartment," Sahakyan told this reporter.
When I asked why she took out the loan in Swiss Francs, Sahakyan replied to diversify the risk.
"I try to spread out the risks. At the time, given the scenario, I preferred to get the loan in Swiss Francs," Sahakyan said.