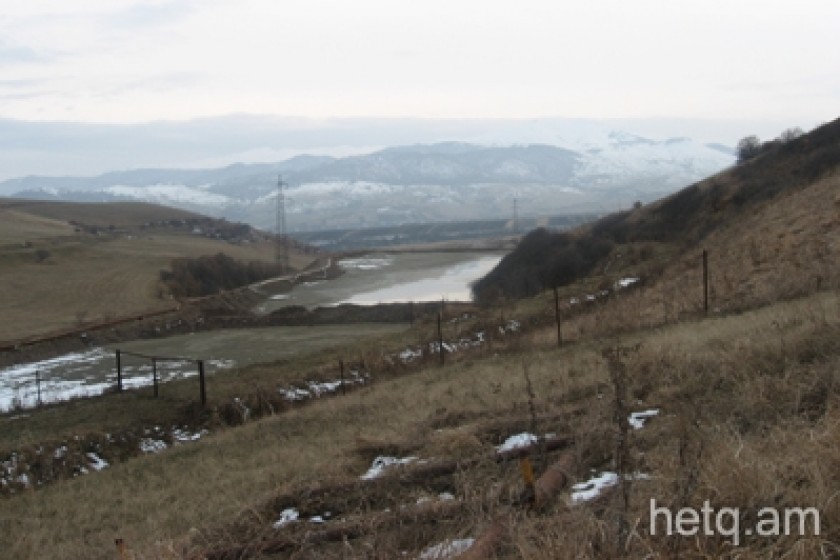 Plant Director - "Mghart is a gift from the creator above"
The Mghart Gold Enrichment Plant, owned by MP Gagik Tsarukyan's MultiGroup (MG) company, hasn't been operating for the past months.
Plant Director Nelson Poghosyan says it will remain idle for another 3 months.
Over the past few years, MG has carried out exploratory work over 500 hectares of agriculturally zoned land in the area, uncovering rich deposits of gold, copper and molybdenum.
Poghosyan, a geologist by profession, assured us that the plant is one of the safest in the world.
He says that the mine is a veritable gift from the creator above and is ecologically clean.
Nelson Poghosyan says that Mghart is located on rich veins of minerals that can help develop the economy of Armenia in the future, and singled out the mine in the village of Hagvi.
Tsarukyan is holding back on carrying out widespread mining in the area. Poghosyan says that given the ecological sensitivity of Hagvi and the forests that exist, right now they have no plans to operate there in the future.
When I asked why then the investment in exploration, Poghosyan answered that MG has an exploratory license, just like other companies, and is going ahead with exploratory drilling.
Poghosyan said that the company isn't producing any product right now and has nothing to hide.
He says that the mine still needs further investment in order to begin operations. Presently, the mine employs fifty workers, a number that has remained the same over the past few years.
Poghosyan said that they merely produce mineral ore and that he has no idea where it's exported to.
MG was first granted a license to operate the open mine in 2004. Poghosyan says that's when the enrichment plant started to be built.
The average salary at the mine is 100,000AMD
Poghosyan said that this year the Mghart Municipality asked the company to help out smoothing the roads and that they sent their bulldozers out.
"They can approach us anytime and rest assured that Tsarukyan will come through, no matter what the problem," the director said.
Regarding the three tailings dams we spotted, Poghosyan assured us that they didn't contain any dangerous chemical elements.
"We check them systematically," he said.
Poghosyan says that the resources already delineated by the company amount to 10-15 tons with the potential of another 30.