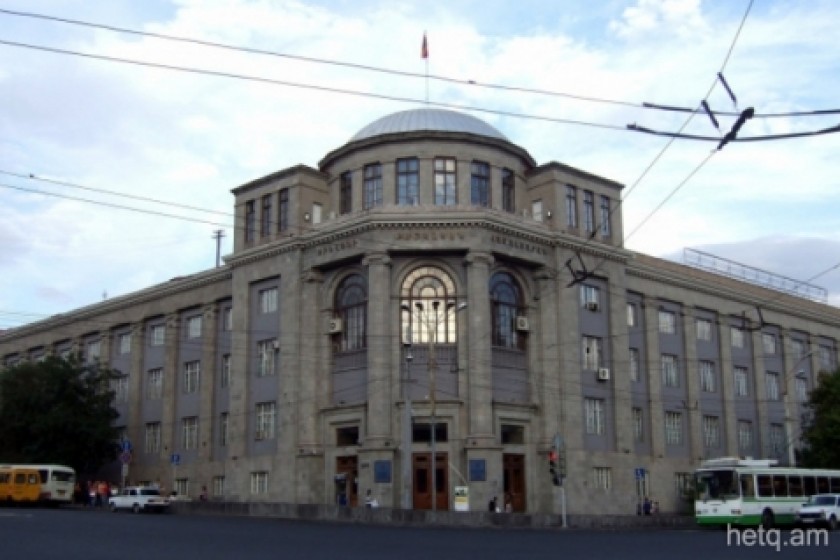 Yerevan State University: Profligate Spending Leads to Millions in Debt
Yerevan State Medical University took out five loans totaling US$8.5 million with banks in Armenia from 2012-2015, according to data provided by Armenia's Control Chamber (a government auditing agency).
As of July 1, 2016, the university's loan portfolio was:
ArdShinInvestBank – Loan of US$2․5million taken in March 2012. Paid in full.
ArdShinInvestBank – Loan of $1 million taken in June 2012.Paid in full.
ArdShinInvestBank – Loan of $1 million taken in July 2012. Paid in full
Interest on the above three loans amounted to $934,400.
HSBC Armenia – Loan of $1.5 million taken in May 2013. Paid in full. Interest $326,600.
ArdShinBank – Loan of $2.5 million taken in June 2015. Principal must be paid by June 2017. Interest of $160,600.
The Control Chamber (CC) says that the first three loans were for current expenses. The other two were for salary payments.
The CC says that before the loans were paid off, new loans were taken to pay the interest on the previous ones. Total interest paid was $1,421,600.
Studying the university's balance in the five banks the CC reported that from August 1, 2015 to the last day of the year, the amount fluctuated between 261.9 million AMD and 1.221 billion AMD. From January 1, 2016 to June 1, 2016 the balance fluctuated from 797.4 million AMD to 947.6 million.
Thus, when the university did have money in the bank, it donated large sums to various charitable activities. For example, it allocated 78 million AMD (around $163,000) to Armenia's Youth Foundation and 28.2 million AMD (around $59,000) to the Student Council. The university allocated another 30.4 million AMD to various organizations for various purposes.
The CC concluded that had the university spent its money more wisely, it could have avoided assuming so much debt and close to $1.5 million in interest payments.
Photo: tert.am