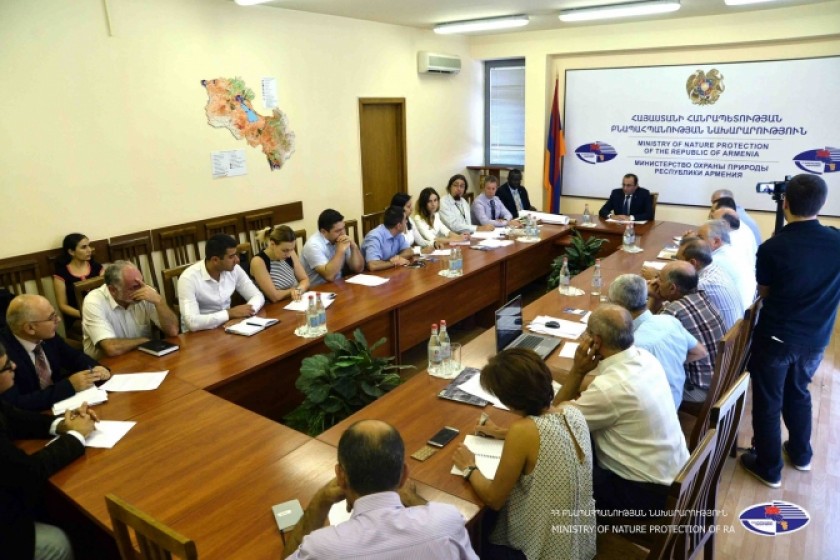 Outside Help: U.S. Forestry Service Personnel Arrive in Armenia
U.S. Forestry Service personnel have arrived in Armenia and will be investigating areas in the country recently damaged by a host of wildfires, and will be advising the Armenian government on preventative steps to take.
Armenian Minister of Nature Protection Artzvik Minasyan met the members of the Forestry Service's Burned Areas Rehabilitation and Emergency Prevention Working Group, who were escorted by Rafayel Sambu, Economic and Trade Attaché at the U.S. Embassy in Armenia.
Also attending the meeting were representatives from Armenia's agriculture and emergency situations ministries, institute heads from Armenia's National Academy of Sciences, and members of AUA's Acopian Center for the Environment.