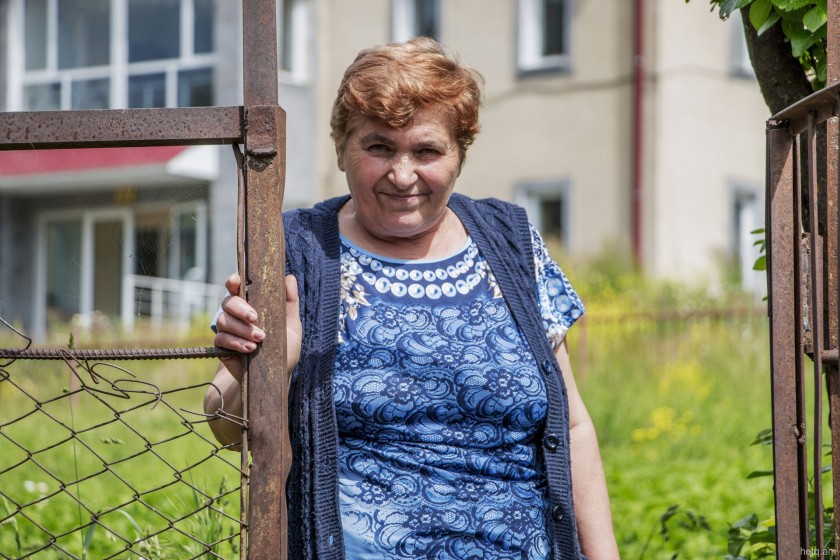 Sustainable School: Growing Vegetables to Feed Pupils in Teghout Village
61-year-old Rita Hakhverdyan has worked as a repairwoman at the village school on Teghout, in Armenia's northeastern Tavoush Province, for the past 26 years.
For the past few years, she taken on a new job; gardening in a plot of land next to the school.
The school staff came up with the idea of growing vegetables there and to use the produce to feed elementary grade pupils. They planted potatoes this year, and some of the trees they've planted have borne fruit that's been used to make preserves and fruit cocktail for the children.
"It was delicious," Hakhverdyan says laughing.
The school participated in the U.N. sponsored Food for Work Programme that was adopted this year by the Armenian government and will receive state financing.
Hakhverdyan says she loves the work and that the children assist her.
School Principal Argam Tamrazyan says they also want to reach out to private benefactors so that they can set-up a small greenhouse in the school yard. This way, he says, the pupils can have fresh vegetables to eat in the winter.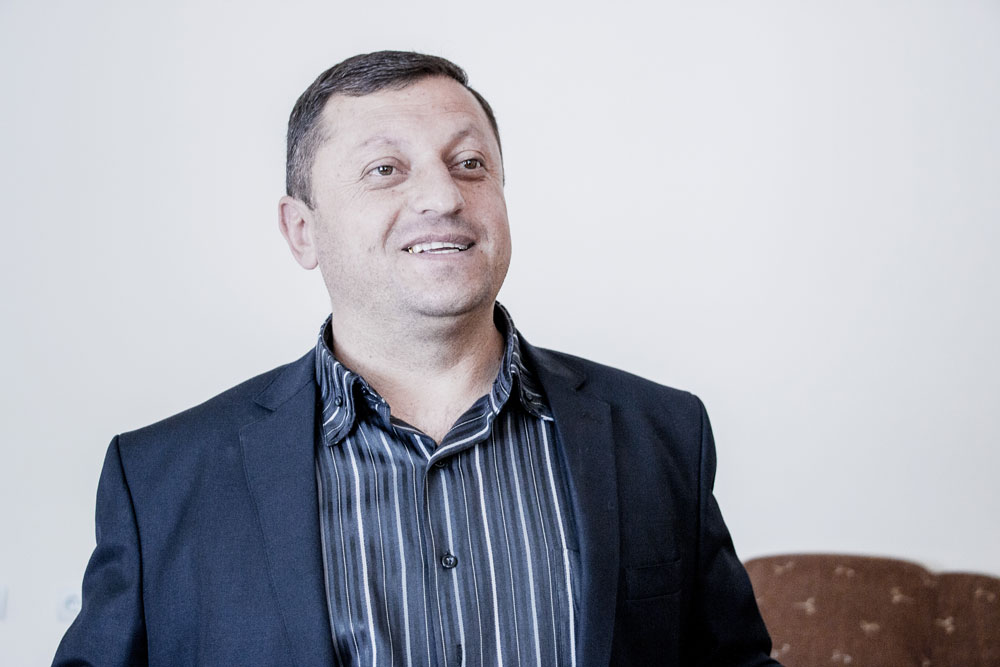 Principal Argam Tamrazyan
Tamrazyan boasts that enrollment at the school is increasing, unlike many other rural schools. Current enrollment stands at 251 and increases by nine every year.
The principal says the school is outfitted with a host of educational amenities, like a computer classroom, but that it was a difficult process of constantly petitioning government officials, private benefactors, and international organizations.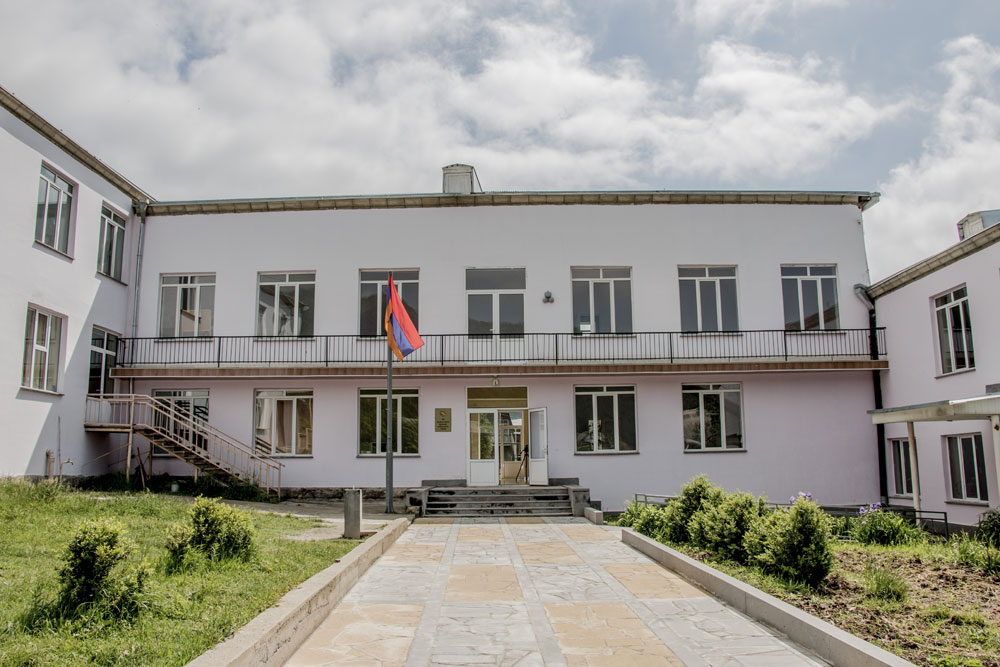 The school, built in 1972, has been renovated in 2013 and 2016. Windows were replaced and a new heating system installed.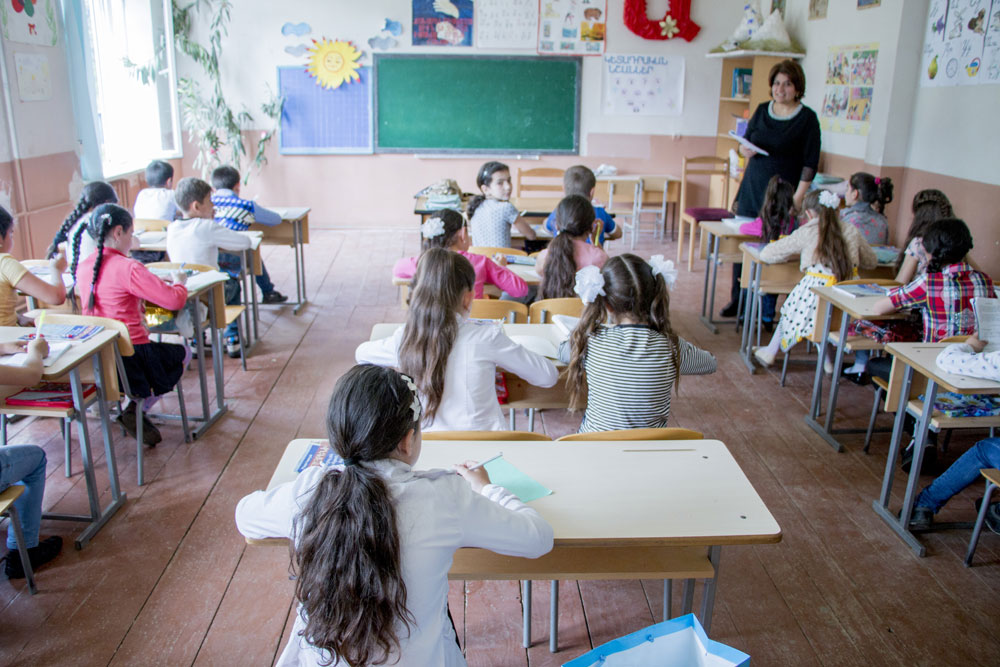 Principal Tamrazyan says that the school's two annex buildings were the first to be targeted, given the condition they were in.
The government allocated 83 million AMD for the repairs, and while the school principal says he could use more, he understands the financial constraints the government faces and is thankful for what is provided.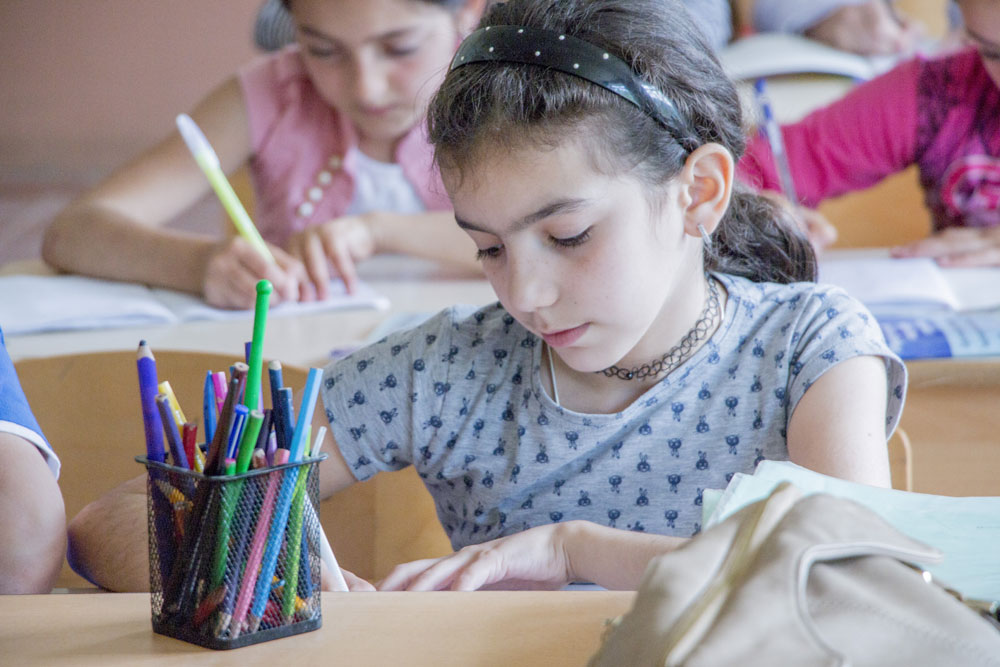 The school's one sore spot is the science lab. It's antiquated. Principal Tamrazyan has promised to obtain some telescopes for sky gazing and other equipment.
Boys at the school also have a wood workshop where they can make furniture and other items.
The children are also into sports. The gym is equipped with sports equipment allocated by the Ministry of Sports and Youth Affairs.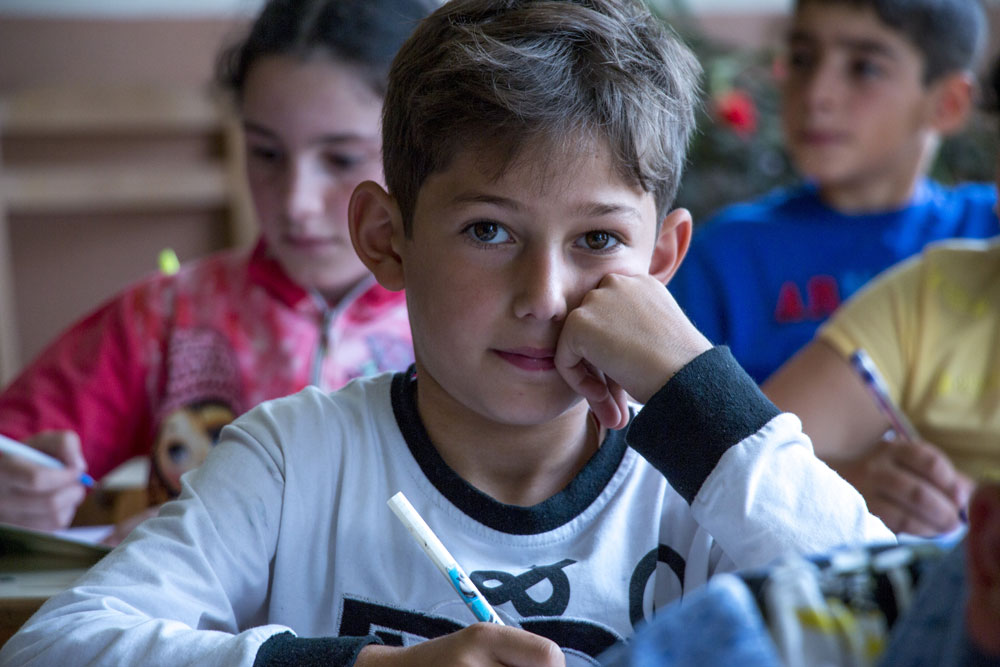 "We have to maintain all this," says Principal Tamrazyan. "Otherwise it will fall apart. And we always must petition here and there to initiate new programs and to make the educational process more appealing."
Photos and video: Davit Banuchyan