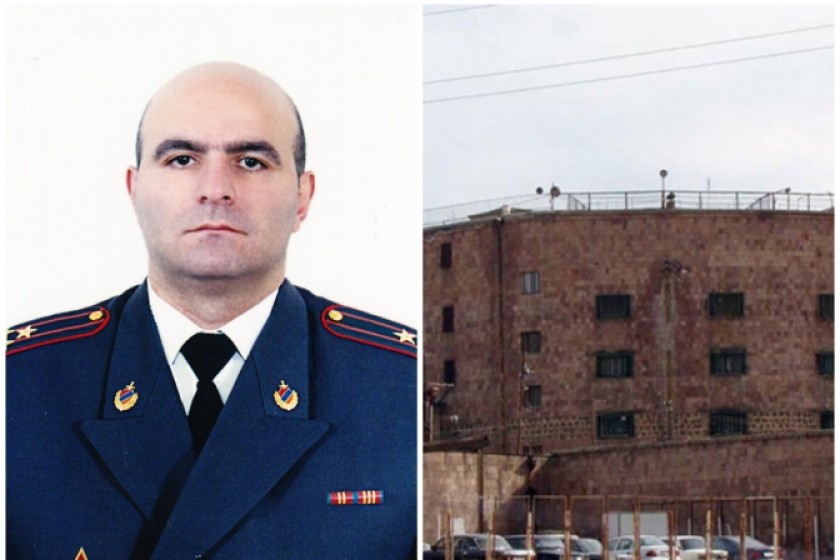 Financial Disclosures of Armenia's Penitentiary Institution Chiefs
It's the first time since the amendment to the Law on Public Services that the employees of penitentiary institutions submit their financial disclosures.
We hereby present information about the disclosures of penitentiary institution chiefs' property and revenues as of July 1, 2017.
According to the filed disclosure, Serob Harutyunyan, chief of Noubarashen Penitentiary, the largest correctional facility in Armenia, owns one apartment, two garages and a Merceded-Benz S 500. He mentions only his monthly salary of 1,926,000 drams as revenue, but has 16,500,000 drams and $53,500 in cash reserves.
Vahe Papoyan, chief of the Yerevan-Center Penitentiary, has presented a relatively modest disclosure. As of July 1, his revenues amounted to only 1,926,000 drams, which is his salary, and he had 3 million drams in cash reserves, and one apartment as his property.
Vahan Margaryan, chief of the Hrazdan Penitentiary, has only declared a salary of 1,954,000 drams. However, he has a considerable amount in cash reserves, 5,000,000 drams and $75,000. He's also declared four pieces of land and one apartment.
As of July 1, chief of the Goris Penitentiary, Artoush Makounts, had 300,000 drams on his account, and his salary of 1,982,000 drams. He's also declared an INFINITI QX4 3.5 car and one apartment.
Lyova Baghdasaryan, chief of the Kosh Penitentiary, has presented a "rich" statement. He has declared an income of 1,873,000 drams, as well as his own funds amounting to 11 million drams and $45,000. He also has a private house, two apartments and one Mercedes-Benz S 350.
Financial disclosures of other penitentiary institution chiefs are yet to be published.