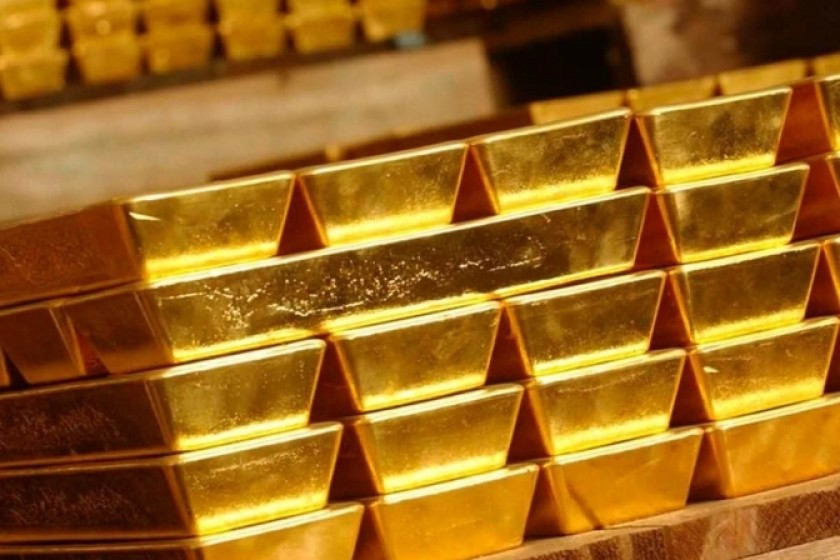 Armenia's Gold Now Going to Switzerland
At a recent Armenia-Switzerland business forum in Yerevan, Swiss Ambassador to Armenia Lukas Gasser declared that his country is a major trade partner for Armenia, and the numbers back him up.
Armenia's National Statistical Service (NSS) says that trade volume between the two countries stood at US$275 million for the first ten months of 2017, a threefold increase over the same period in 2016.
Armenia exported $209 million worth of goods to Switzerland during the period- up 3.6-fold.
Armenia imported $66 million worth of good in the period – up 97.9%
This makes Switzerland one of the few countries that Armenia enjoys a positive trade balance with.
Switzerland is Armenia's third largest trade partner with Armenia, comprising 5.5%, following Russia and China.
12% of Armenia's exports are destined to Switzerland. 2% of Armenia's imports come from Switzerland.
In the first half of 2017, according to the NSS, Armenia exported $127 million in goods to Switzerland. $75 million of this was gold, $30 million-copper, and $5.4 in diamonds. (The gold was in the form of doré bars - a semi-pure alloy of gold and silver, usually created at the site of a mine.)
In the first half of 2016, Armenia exported no gold or copper to Switzerland.
Canada had been the largest importer of Armenian gold prior to this. In 2016, Armenia exported $140 million in worth of goods to Canada – 94% was gold.
This year, Armenia hasn't exported any gold to Canada. This is why Canada has dropped from receiving 7.8% of all Armenia's exports to a mere 0.7% this year. In the first ten months of 2017, Armenia exported $11.6 million in goods.
When Armenian Minister of Economic Development and Investments Suren Karayan was earlier asked to explain this drastic drop in trade with Canada, the minister replied that since Armenia entered the Eurasian Economic Union the government has facilitated trade with those nations. He added that the drop in trade with Canada was temporary.
While Armenia exports unprocessed gold to Switzerland, it imports the processed product from the same country.
The NSS says that Armenia imported $43 million from Switzerland during the first half of this year- mostly diamonds, gold and medicine. The gold is ready to be turned into jewelry or bank gold.