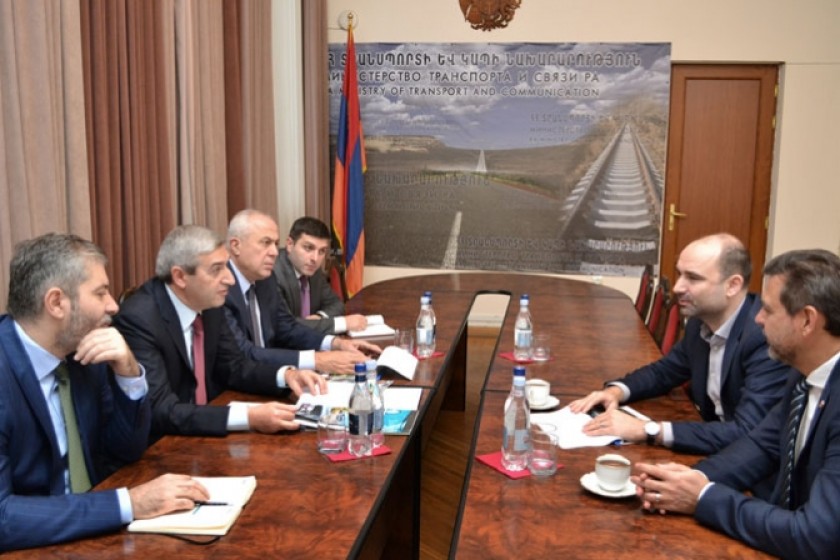 Arriva Transport Company Interested in Unified Transport Network in Armenia.
On December 4, Armenian Minister of Transport, Communication and Information Technologies Vahan Martirosyan hosted Czech Ambassador to Armenia, H.E. Mr. Petr Mikyska and Executive Director of Arriva Company Daniel Adamka.
The Czech Ambassador presented the Czech model of transport system operation and the role of Arriva company in it and expressed hope for mutually beneficial cooperation.
Daniel Adamka briefed on the company's activities, their vehicles, that are mostly high-quality buses, exploited in more than 14 European countries.
Vahan Martirosyan noted that it is envisaged to change the management of the Armenian transport system and he would be happy if Arriva, the largest European carrier operator, also bids for a pilot project in one of the provinces of Armenia.