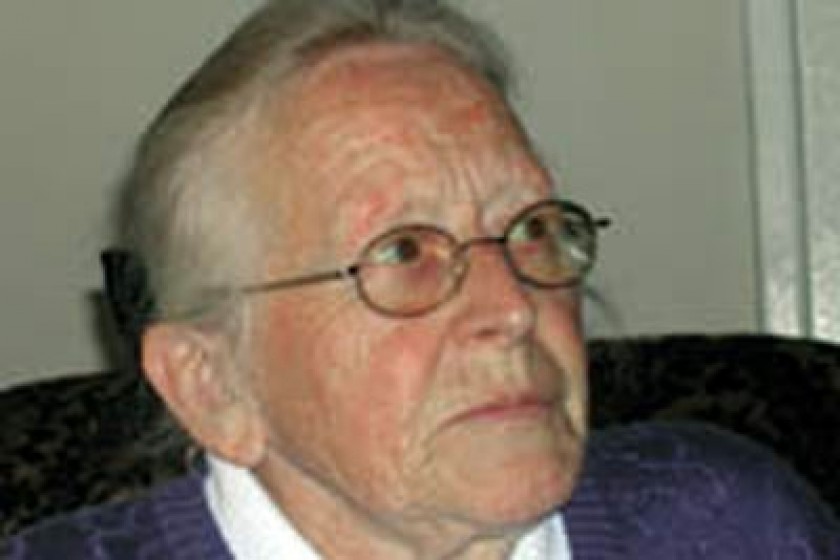 "Sister Hanna prays for us"
"I've always thought about opening an old people's home here in Berd. There was an old woman from Berd in the Chorrord Village of Yerevan who died of homesickness. I don't want to move these old folks to Yerevan. But I can't do anything. If I were some ten years younger, I would," Sister Hanna says, laughing. This nun who came to Berd from Germany speaks Western Armenian. She's been in Armenia for four years.
Sister Hanna is German; she was born in the town of Freudenberg near Kohln, into the family of a clergyman. "When I was twenty, God called me to dedicate my life to him. I went to a convent to serve him. Then God sent me to Aynjar, an Armenian village in Lebanon near the Syrian border. I learned Armenian there. For twenty-two years, I worked in a boarding school. I took care of 45-50 Armenian children a year. The youngest was five years old, the oldest, ten. I keep in touch with many of them; they live in various countries now. Two years ago I was invited to America, and I celebrated my 70 th birthday in Los Angeles with my former pupils. I learned Armenian from the children - they would tell me, this is a cup, this is a fork - and so little by little I learned the language. And, of course, God gave me the opportunity to learn Armenian. After working for twenty-two years, when I was no longer able to jump about with the children, I went to Beirut to work in an old people's home." Sister Hanna tells us the story of her life. She works with the Evangelical Church. For last three years she had been taking care of the residents of the home for the elderly in the Chorrord Village of Yerevan.
"One day, a woman came to the church and said that a spiritual center was going to be opened in Berd, and I felt that Lord would send me there. Reverend Rene Levonian told me that it was a very distant place. For a while I forgot about it. But in winter I felt very sad inside, and I said: 'Good Lord! I've made a mistake.' I said that I had to go to Berd, and the Lord sent me to Berd, and at once I felt happy again".
Sister Hanna opened a soup kitchen where the town's old folk can get a hot meal. Everyone in Berd knows Sister Hanna. "If people can't afford to buy medicine, she goes to the drugstore and buys it. She finds those who are helpless, who are disabled, who are alone. She takes care of them, she bathes them, talks to them," says Marietta Manucharyan, the chairman of the NGO Women of Utik. "She is our savior, and she prays for us," adds an old woman who has come to the soup kitchen. They deliver meals to those who can't come to the canteen themselves.
"I dedicated my life to Jesus and I am very happy, because God has enriched me - I have children in America, in France, who grew up in Aynjar; I have daughters-in-law, I have grandchildren. Yes, God didn't make me rich in money, but He gave me joy. I want to spread joy into people's homes. There is a thirty-five-year-old boy in Berd who can't speak, but when I bring a paper flower and give it to him, he gets so much joy out of it. And I, my heart rejoices and I feel happy. What I'm trying to say is that one who marches with God can live such a happy life."
Sister Hanna always has new ideas, new projects, but she has difficulty finding money to realize them. She has also decided to concern herself with the education of street children. "The children don't go to school. We are going to start a new project, we will certainly do it. These children are from nine to seventeen years of age. Marzpet is ten years old, Arsen is fourteen, and there are many other such kids in Berd. It's a big problem, children don't go to school, and it worries no one. The children who live in domiks (shacks) are especially pitiful," Sister Hanna says. Her dream is to open a small old people's home in Berd. "If I find a private house with a garden, the problems of lonely and helpless people will be solved. There are many lonely old people in the town."