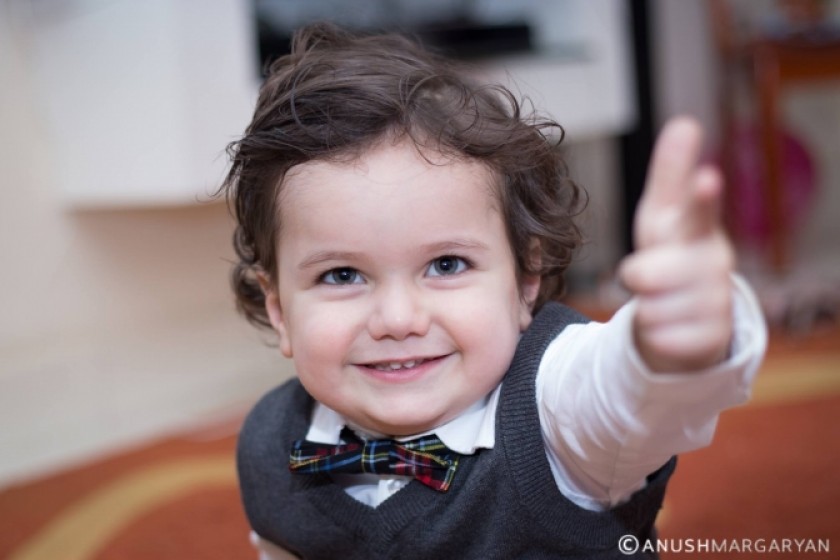 Little Areg Battles On: Will Celebrate 4th Birthday After 6 Rounds of Chemo
Anush Margaryan
I hit the video call button on my computer and images of my heroes soon appear – Anna and her son Areg, almost four years old, who has lost his hair to chemotherapy.
The child, whose name means "sun" in Armenian, is battling neuroblastoma – a rare type of cancer mostly affecting children under the age of 5.
Areg turns four on March 10, just one day after he finishes his sixth round of chemo.
"There's no meat on his bones. See for yourself Anush," Anna tells me.
The first sign that something was wrong came out of the blue, last August. Areg who outwardly appeared healthy, collapsed during a vacation trip with his family. He got feverish and lost the ability to walk. The family rushed back to Armenia and Areg was hospitalized.
Areg spent a week at Yerevan's Arabkir Children's Medical Center before doctors were able to diagnose the disease. It's a rare type of cancer that still needs more research.
Doctors in Armenia told the parents that Areg's condition was dire and that an immediate decision on a course of medical treatment was necessary.
Anna, and her husband Armenak, never gave up hope; they're fighters. (Armenak lost his sight at the age of seven, went on to get a University law degree, and is a co-founder of the start-up HelloSIM)
Areg's parents took him to Germany and the boy was admitted to Cologne University Hospital's (Uniklinik Cologne) Cancer Center on September 18, where Professor Frank Berthold conducts neuroblastoma research that has led to a variety of experimental treatment options.
They arrived at the hospital in the evening. The place looked deserted and the parents didn't expect to be helped. But the door opened, and the admitting physician let them in, instructing the staff to ask for a deposit.
A battery of tests followed, and a medical treatment plan was devised, including chemotherapy and a stem cell transplant.
"We say that human life is precious, but when you hear the numbers quoted by physicians, half a million euros, you really feel just how expensive it can be. But at least you see that the doctors are doing the best they can," Anna says.
After months of arduous treatment, six rounds of chemo and surgery, Areg is showing signs of improvement. Professor Thorsten Simon, who's currently supervising the boy's treatment protocol, says there's cause for cautious optimism.
Sadly, in Armenia, those undergoing chemotherapy can't obtain the most basic of drugs. The staff at the Cologne University Hospital makes sure that the cancer clinic has a positive environment where patients, young and old, are put at ease and treated humanely. Children, especially, are treated with special care. The comparison with Armenia is night and day.
Areg's parents need to raise another €100,000 by March 15, so that Areg gets a necessary round of high dose chemo, followed by the stem cell transplant.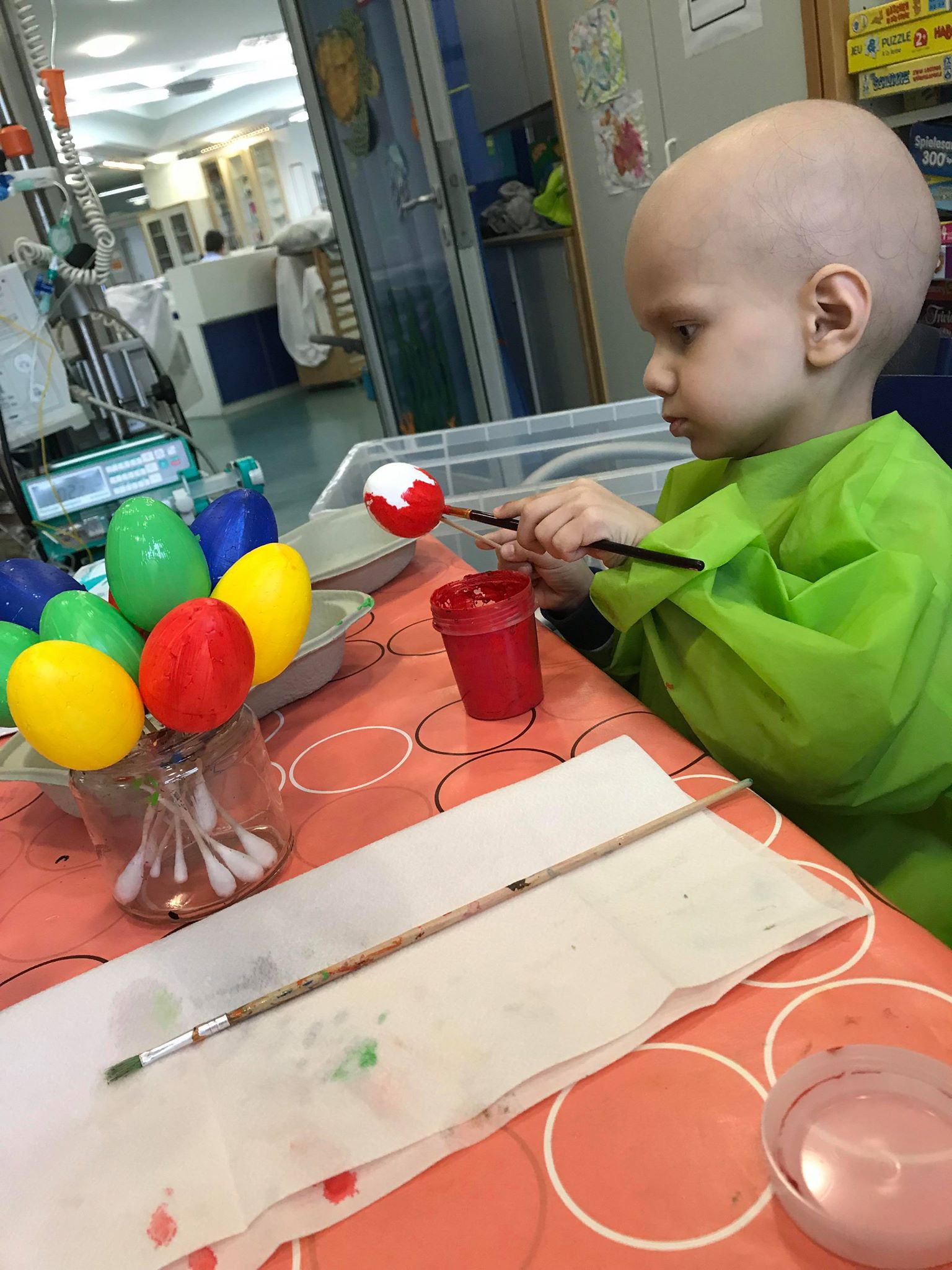 As Anna writes on her You Caring fundraise page: "The high dose chemotherapy is perhaps the most expensive as to compared with the other ones we have so far had. And today we received another invoice from the Uniklinik, stating that in order to continue the treatment they need a prepayment of another EUR 100 000 by the 15th of March, that sounds crazy, to be able to get that money within 9 days only, but this is the requirement and the price for our son's health and life."
The family has already paid €90,000, mostly in donations, for Areg's medical treatment.
A German foundation has kicked in some €35,000 for the chemo and the removal of an adrenal gland tumor.
While his parents are busy fundraising, little Areg impatiently counts the days to his March 10 birthday. He's painting Easter eggs and wants to get better soon. He misses his home and his sister back in Armenia.
You can make Areg's return trip a reality.
Donations can be made online at the Areg Khachatryan You Caring webpage.
Banks transfers can be made at the following HSBC accounts in the name of Anna Babajanyan:
AMD 217001243302001
USD 217001243302101
EUR 217001243302102