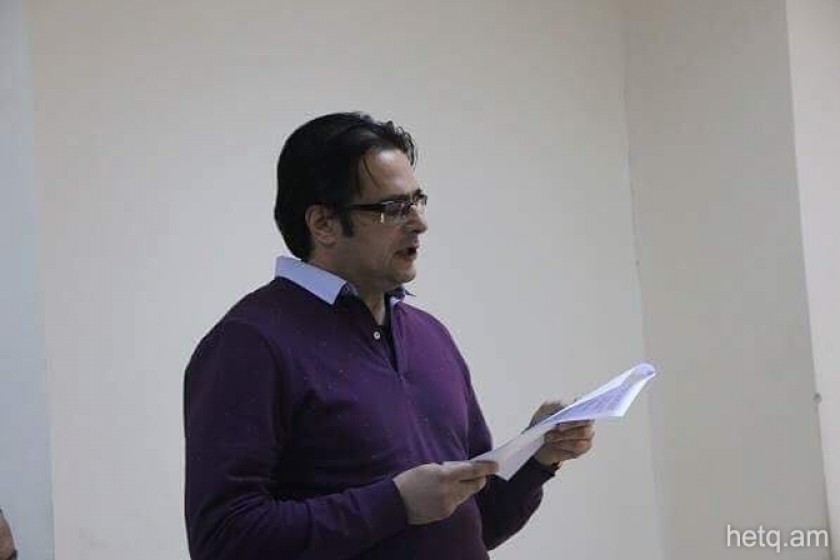 Armenia: Civil Society Organizations Demand Andreas Ghukasyan's Immediate Release
29 civil society organizations in Armenia has signed a public letter calling for the immediate release of New Armenia member Andreas Ghukasyan who has been detained for over a year on charges that he organized and participated in civil unrest that swept the Armenian capital following the Sasna Dzrer seizure of a Yerevan police station in July 2016.
Ghukasyan's supporters claim that he's being persecuted for his opposition to the present government.
They support this claim by referring to the refusal of the appeals court to waive his pre-trial detention, citing that the judge pointedly asked Ghukasyan if he planned to continue his political opposition work if released. When Ghukasyan responded that he would, his fate was sealed, the public letter argues.
The European Court of Human Rights has registered Ghukasyan's complaint and plans to fast-track its review.
The signatories to the letter also urge the European Union and international organizations to make the demand that Armenia stop its persecution of political opponents, particularly Ghukasyan, as a prerequisite for any future development of relations.
Signatories include the Asparez Journalists Club, Yerevan Press Club, Helsinki Association of Armenia, Helsinki Citizens Assembly (Vanadzor), Women's Support Center. Women's Resource Center and the Media Initiatives Center.