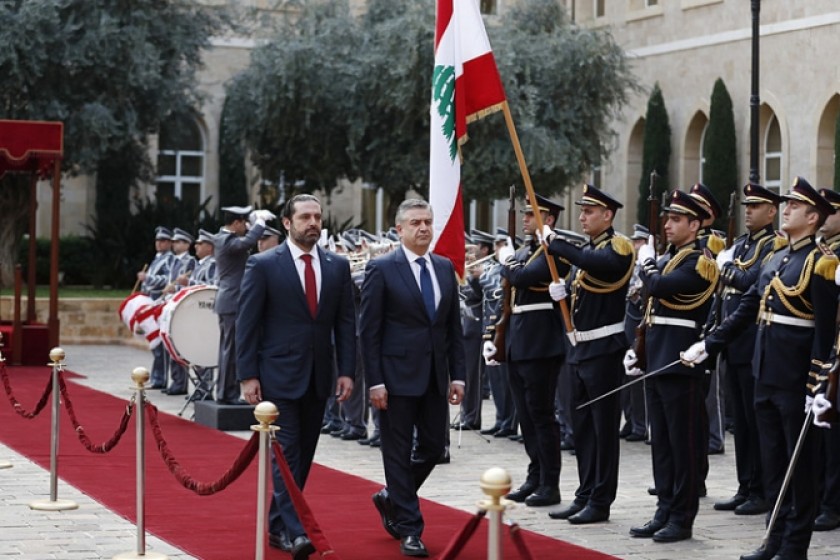 Armenian, Lebanese Prime Ministers Talk Economic Cooperation in Beirut
Armenian Prime Minister arrived today in Beirut for a two-day official visit of Lebanon and was meet by Saad Hariri, the country's prime minister.
With a focus on drumming up foreign investment for Armenia, Karapetyan is quoted as saying that Lebanese companies can use Armenia as a springboard to enter much large markets.
According to the Armenian government's website, Karapetyan noted Armenia's membership in the Eurasian Economic Union and its border with Iran as incentives for foreign investment.
Prime Minister Hariri underlined the importance of developing relations with Armenia and discussed cooperation in agriculture, information technologies, tourism and the cultural sector with his Armenian counterpart.
Karapetyan also raised the idea of creating an Armenian-Lebanese investment fund to finance joint investment projects, adding that Armenia is willing to share its solar energy skills with Lebanon.
Karapetyan also invited Hariri to visit Armenia, noting the important role the Lebanese Armenian community has played in fostering relations between Yerevan and Beirut.