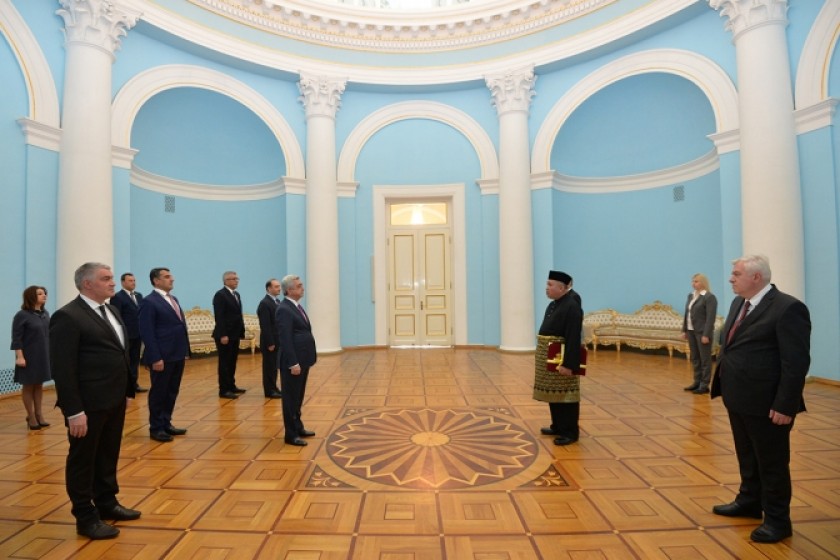 Malaysian Ambassador Presents Credentials
Malaysia's new Ambassador to Armenia Datuk Mat Dris Bin Haji Yaacob today presented his diplomatic credentials to Armenian President Serzh Sargsyan.
Sargsyan noted that while the two countries are marking twenty-five years of diplomatic relations, the two peoples have links dating to the 17th century.
Ambassador Haji Yaacob (residence Moscow) assured Sargsyan that he would do his utmost to strengthen ties between Yerevan and Kuala Lumpur.