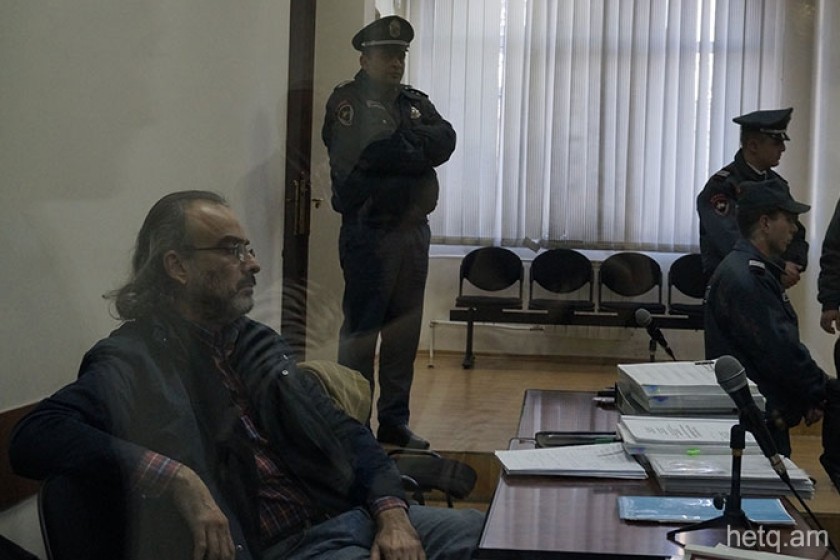 Armenian NGOs Condemn Sefilyan Trial Verdicts as Travesty; "They're political prisoners"
Labelling the verdicts handed down by a Yerevan court on March 20 in the trial of Jirayr Sefilyan and five other defendants a travesty of justice, some 30 civil society NGOs in Armenia have issued a public statement describing all six as political prisoners and promising to take all necessary steps to free them and all other unjustly imprisoned.
Yerevan's Shengavit Administrative Court sentenced Jirayr Sefilyan to ten years and five months imprisonment on charges of preparing to foment public disorder, illegal arms possession, and conspiracy to seize government buildings.
Gevorg Safaryan, another defendant in the case, was sentenced to five years and five months. Sasounik Kirakosyan and Nerses Poghosyan were sentenced to three years and five months. Galust Grigoryan and Hrayr Topchyan were sentenced to three years, and Hovhannes Petrosyan received a two-year sentence.
The NGOs argues that the charges were fabricated and that government prosecutors failed to submit sufficient physical evidence to find the defendants guilty.
The NGOs say that Sefilyan and the others were hounded for voicing oppositionist political views.
The signatory NGOs include the Helsinki Citizens Assembly (Vanadzor), Asparez Journalists Club, Transparency International Anticorruption Center, Social Justice, Dialogue for Peace, Pink Armenia, Women's Rights Center, Yerevan Press Club, Women's Resource Center, Women's Support Center, Vanadzor Citizen Youth Center, Gavar Citizen Youth Center, and Reporters for Human Rights.