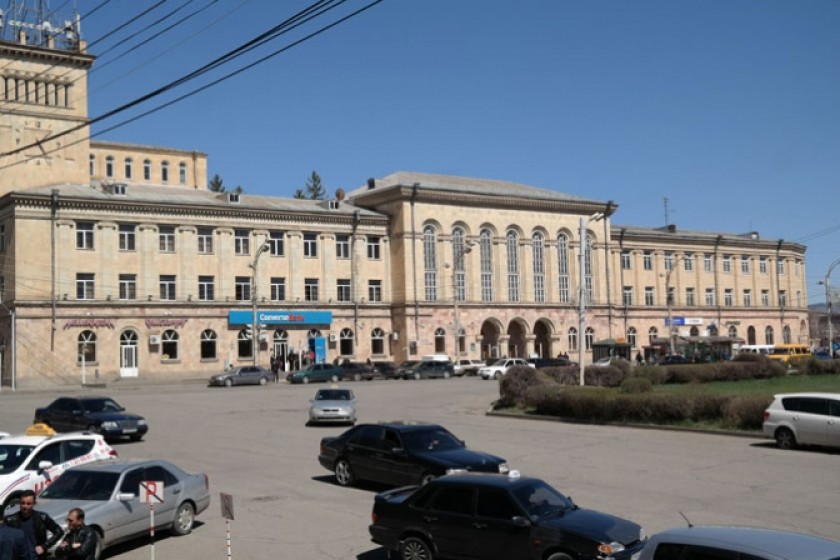 Most Textile Manufacturers in Armenia Work for Others; New Program to Promote Local Brands
Gyumri, Armenia's second largest city, used to be a major center of manufacturing during the Soviet era.
Before the 1988 Spitak Earthquake hit, fifty enterprises once operated in Leninakan, the town's former name, employing some 40,000 and producing 700 various items.
The town was Armenia's largest textile manufacturer and an important center in the entire Soviet Union.
For many years, the challenges faced by a newly independent Armenia dashed any hopes to resurrect even one-half of Gyumri's former manufacturing base.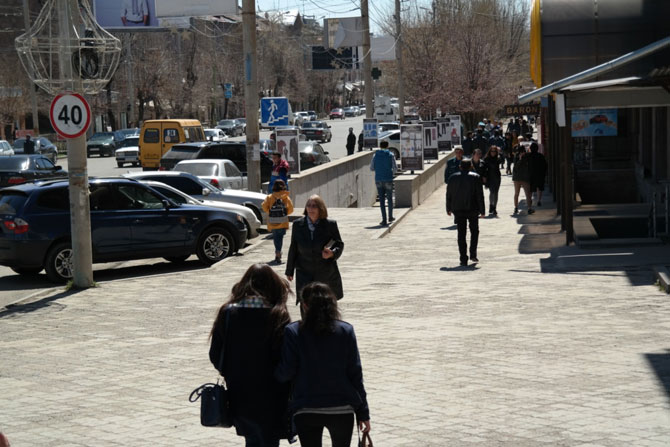 While steps have recently been taken to spur light industry in Armenia, notably in Lori, Shirak and Gegharkounik, Armenian Deputy Minister of Territorial Administration and Development Varazdat Karapetyan says that much more needs to be done.
Karapetyan spoke at a meeting yesterday in Gyumri to publicly launch a new program, which will offer business advice and financing for light industry in Armenia. The meeting was organized by the trade and manufacturing chambers of the Shirak, Lori and Gegharkounik provinces.
"Light manufacture is a sector with great potential. But there are problems. Wages are relatively lower than in other sectors," said Karapetyan adding that light industry can nevertheless guarantee more jobs.
"We must work to develop capability and activity, and to present our brands to world markets. This will lead to a rise in wages," Karapetyan said.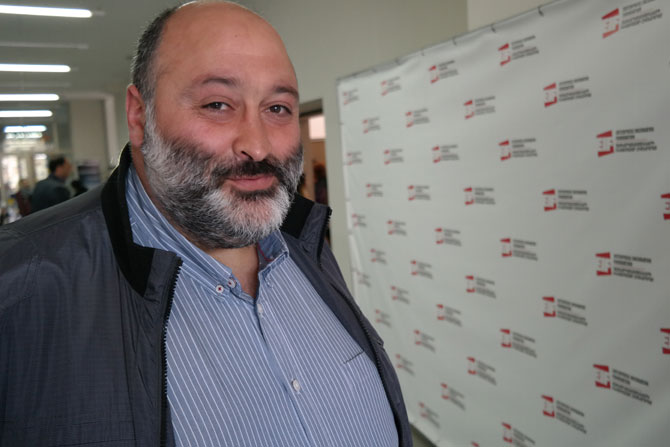 LenTex, regarded as the leading textile manufacturer in Gyumri, is one of the few businesses that has been able to market its wares overseas.
Karapetyan noted that while manufacturers in Vanadzor have provided hundreds of jobs and stable production levels, they aren't known in overseas markets.
"Textile companies in Armenia mainly produce for other brands. They produce items, but other brand names are sewn on. Only a small percentage of the profit remains in Armenia. Most of the profit goes to those companies that can organize the selling," said Karapetyan.
The low wages, coupled with a lack of skills to work with modern technologies, also prevents existing businesses to grow.
Things will change when an educational center opens in Gyumri to train and retrain specialists in the contemporary textile sector.
This is what the new program, financed by the European Union and the German government intends to do.
It also seeks to raise the competitiveness of existing businesses and ensure that their final product is of the highest quality possible.
"Many new textile jobs are now being created in the provinces. If we look at the yearly work reports of the provincial governors, 500-1,000 jobs will be created in each province this year just in the textile sector alone," Karapetyan told the audience.