Chkalov: A Tiny Village in Lori Province Where Women Tend to the Cattle
Chkalov is a small village in Armenia's Lori Province, named after a Soviet and Russian aircraft test pilot Valery Chkalov since 1939.
Village Mayor Roman Shakaryan says the village has 38 households, with only 14 pupils attending the village primary school.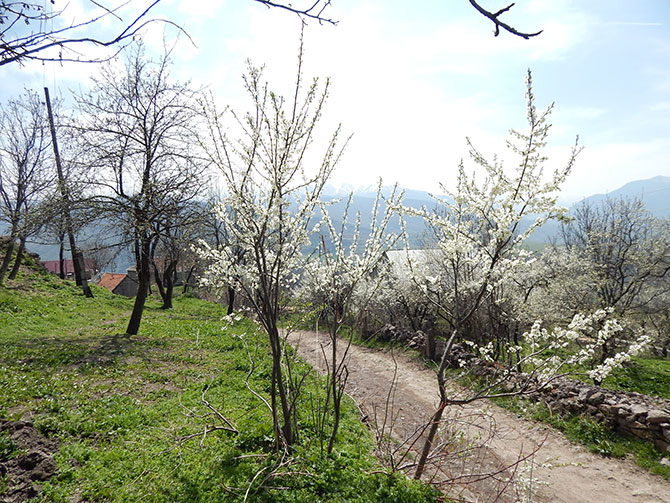 Roman Shakaryan says that the village, with a history of 250 years, didn't have a drinking water system before 2015, when a 23.7km-long water line was built due to a 35-million-dram investment.
Nowadays, the village is covered with blossomed trees, but it's not easy to find people in the streets to talk to.
We exchange a few words with Knkush Sargsyan, one of the villagers, who says that living in Chkalov is not easy, but they are optimistic and hospitable.
The villagers are mainly engaged in cattle breeding. Knkush complains that despite putting much effort into cattle breeding, the income is quite low. It's mostly women taking care of cattle in the village.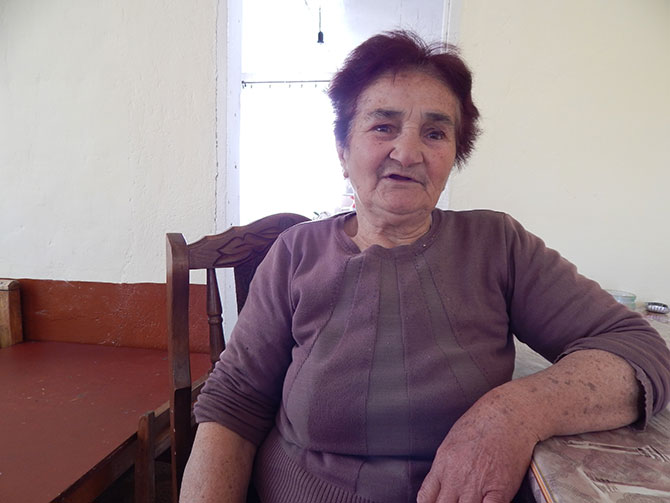 Alvard Hakobyan
75-year-old Alvard Hakobyan from Chkalov raises ten members of her family by cattle breeding. The family has thirteen cows and eight calves.
"We have ten pigs, sheep, goats, twenty chickens, as well as a donkey and a horse for transportation," her son Artavazd says.
All family members have their own responsibilities. Artavazdtakes care of pasture issues. Two of his sons help with agricultural production. Cow milk is filtered, and they use it to prepare butter and different types of cheese. Artavazd's wife, Hamest, is busy at home, and she looks after Alvard's blind sister.
In May, the animals will be taken to mountains.
"It's mostly me taking care of livestock. Whoever wants to quickly get older, should head to the mountains. Women's health is deteriorating in the mountains. Physical labor is quite heavy in cattle breeding, especially for making dairy products," Alvard says.
She says that despite the quantity of the livestock, they hardly earn enough to live. However, she claims that Chkalov is a bright village, the air is clean, and people are very good.
KnkushSargsyan's husband had an accident last year, and now it's mostly her son Varuzhan helping. Knkush sells agricultural products in residential buildings in Vanadzor.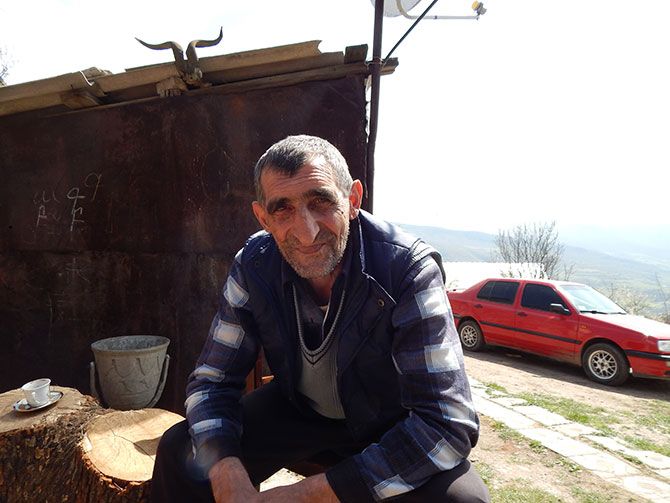 Apres
Her husband Apres says that they spend four months a year in the mountains. They have nine cows now, since their 36 pigs died last year from a plague.
"The government has not thought of helping Apres. The country is a good one, and I love my country, but this government…" says Apres.
The budget of the Chkalov community in 2018 is 5.162 million drams. Of this, 4.5 million drams go topay municipal wages.
This budget is not enough to develop the village. According to the 5-year program of Community Development 2017-2021, village mayor Roman Shakaryan expects to improve the socio-economic conditions of the population. The village mayor believes it's important to have a Cultural House and restore and expand street lighting network. The community budget does not have the means to solve these problems.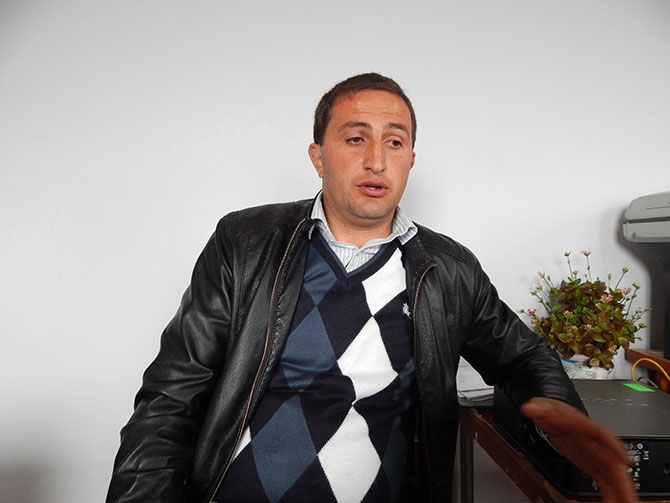 Roman Shakaryan
Shakaryan considers the gasification of Chkalov as a priority, together with the creation of a kindergarten. At present, there are 17 children of kindergarten age in Chkalov.
The enlargement of the community in Chkalov should take place in October this year. The village will join Dsegh community.