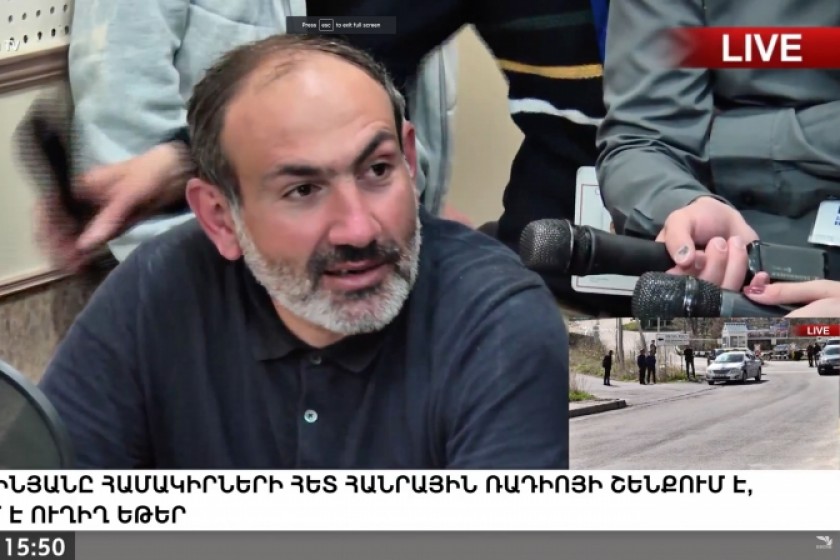 Yerevan Live: Anti-Serzh Protestors Enter Public Radio Building
"Reject Serzh" movement supporters have forced their way into the building housing Armenian Public Radio.
Nikol Pashinyan, who heads the Civil Contract political party, and is one of the leaders trying to prevent ex-Armenian president Serzh Sargsyan from becoming the country's next prime minister, is demanding that the radio station provide him free airtime.
Reports are coming in that electricity to the building has been switched off.
Public Radio Executive Director Mark Grigoryan said he would consider the matter.