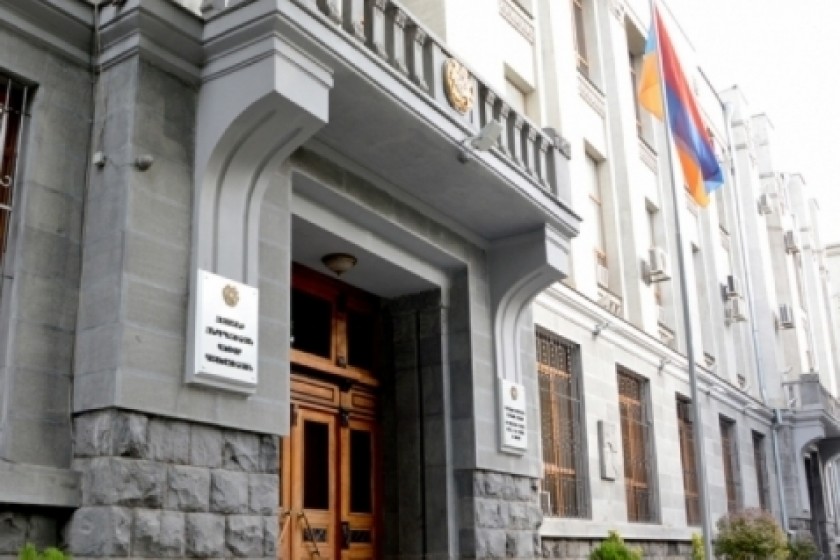 Armenia's Prosecutor General's Office Initiates "Mass Disorder" Criminal Cases
The Prosecutor General's Office (PGO) of Armenia says it has initiated several criminal cases regarding the anti-Serzh Sargsyan protests that have taken place in Yerevan over the past few days and the damage to public and private property they have caused.
The statement singles out Yelk Alliance MP Nikol Pashinyan and his supporters for provoking these "illegal acts" and not heeding the calls of police to cease and desist.
The PGO points to the damage done to the entrance to Yerevan State University on April 13 and the Public Radio of Armenia offices on April 14. It also accuses protesters of using violence against police who were carrying out their duties on Baghramyan Avenue on April 16.
The PGO cites Article 225 (Mass Disorder) of Armenia's Criminal Code as the basis for the cases.
Point 1 of the Article 225 reads: Organization of mass disorder, accompanied with violence, pogroms, arson, destruction or damage to property, using fire-arms, explosives or explosive devices, or by armed resistance to the representative of the authorities, is punished with imprisonment for the term of 4 to 10 years.