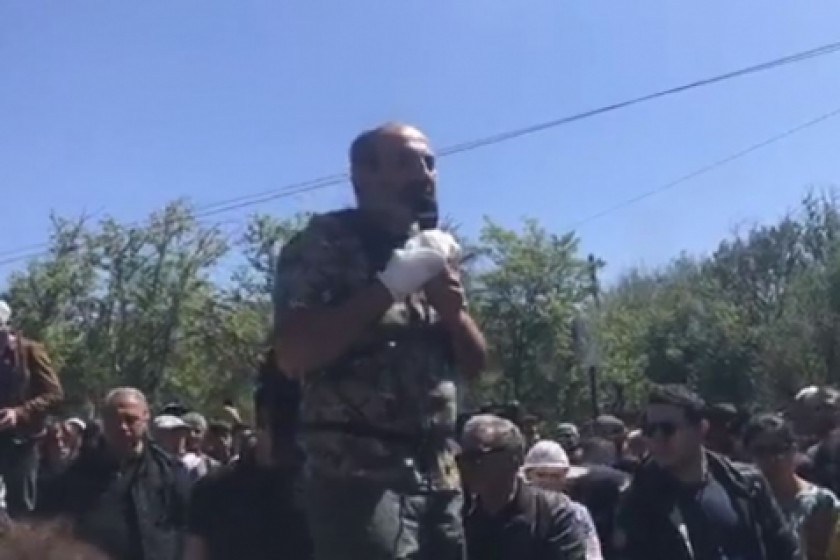 Yerevan: Pashinyan Calls for Velvet Revolution
Nikol Pashinyan, who's spearheaded this week's anti-Serzh Sargsyan protests in Armenia, has declared the start of a "democratic, non-violent velvet revolution" in the country.
Pashinyan made the announcement while Serzh Sargsyan addressed deputies in the parliament defending his nomination.
Pashinyan has called for the "complete paralyzation of the government apparatus".