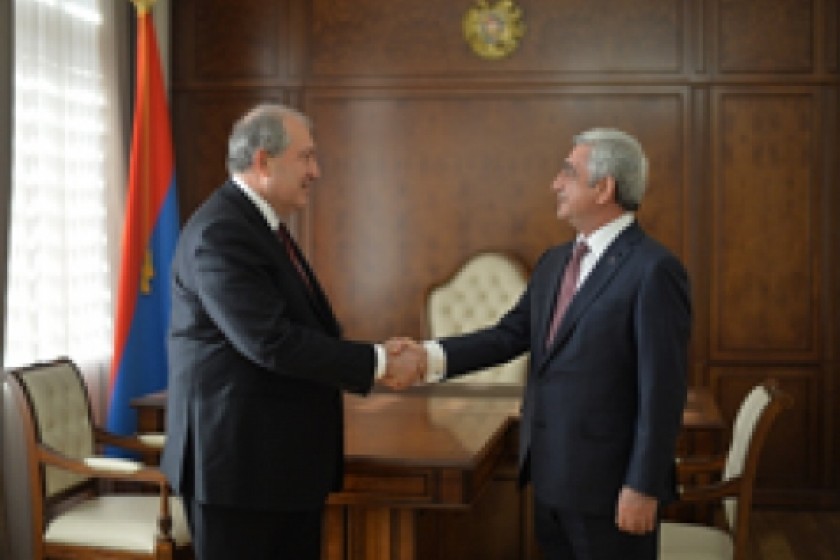 President Sarkissian Expresses Confidence in Sargsyan as Prime Minister
Armenian President Armen Sarkissian congratulated Serzh Sargsyan on his election as the country's new prime minister.
"Taking into account the path you have travelled, your great organizational experience and skills, your human qualities, I am certain that you will once again, in this post of responsibility, employ all your potential in the name of the development of our homeland and raising the standard of living of its people," Sarkissian is reported to have told the new prime minister.
President Sarkissian then wished Sargsyan success and productive work.
Photo (from left): Armen Sarkissian, Serzh Sargsyan