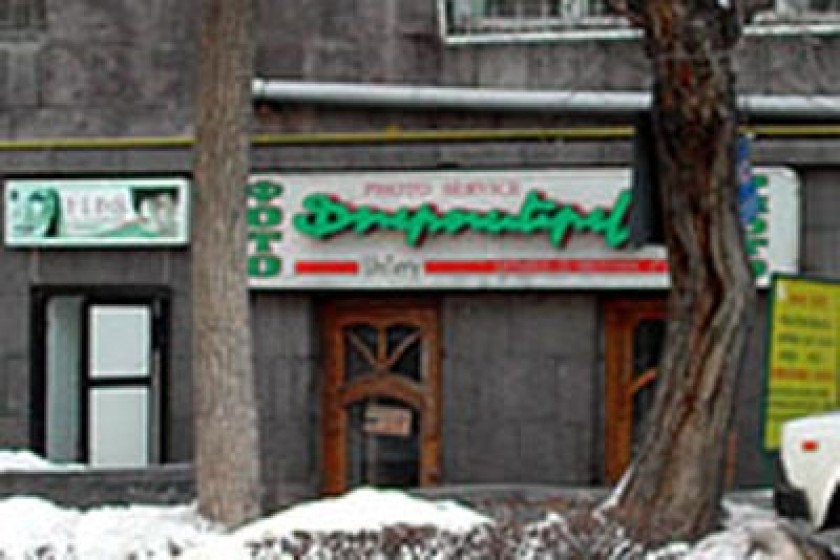 About the Abovyan Street photo shop
In 1995 Igityan turned to Najarian with a request to establish a partnership in Armenia, and later proposed to start a photo shop business. Soon they agreed to proceed. All the expenses for the space, equipment and materials were to be covered by Najarian, while Igityan was supposed to manage the shop for $12,000 annual compensation and ensure an income of $1,000 USD per month. It was also agreed that for the first three years after the recovery of Najarian's expenses, the income from the shop should be distributed 70% and 30% between Najarian and Igityan respectively, and 50/50 afterwards. Since they trusted each other, the agreed terms were put down on a small piece of paper, and both Najarian and Igityan signed it on December 15, 1995. Shortly thereafter, Igityan started looking for a space for the shop. In January 1996 Najarian opened a mutual account with Igityan at Midland Bank (now HSBC). According to Najarian's statements to the General Prosecutor's Office, the reason for opening a mutual account was to avoid providing Igityan each time with a power of attorney to withdraw money from the account.
In May 1996 Igityan told Najarian that a space suitable for a photo shop had been found at Abovyan 32 in Yerevan for $25,000 USD. Najarian gave Igityan $40,000 for the purchase and renovation of the space. In addition, Najarian, through his companies, purchased in the US and shipped to Armenia $81,951 USD worth of equipment for the photo shop; $55,173 USD worth of chemicals, paper, and film; and $5,175 USD worth of furniture. Najarian sent the equipment, furniture and materials to Armenia either directly to Igityan, or along with the humanitarian freight sent to the Armenian Health Alliance, all of which Igityan received from the President of the Alliance, Gourgen Melikian.
Thus, Najarian invested $182,299 USD in the photo shop, of which, according to the materials of the case, Igityan returned $93,216 USD in mid 1999. Since then, according to Najarian, Igityan returned no more money, pointing to the lack of income from the photo shop. At the end of the day, Igityan owed Najarian some $89,000 USD.
Today Grigor Igityan refuses to admit that the photo shop was a partnership. In his statement of November 2003 to the Yerevan City Prosecutor's office Igityan stated: "The fact that we were partners is substantiated by the agreement on a partnership."
Meanwhile, in his interview with us in December 2004, Igityan withdrew his statement and stated that the agreement, while having nothing to do with the photo shop, had been falsified by Najarian. He does not, however, deny signing it.