14:15, August 22, 2011
BioTechnolgy Ltd. is a start-up enterprise making waves in Artsakh. In fact, it is now ranked as one of the largest tax payers in the country.
Company Director Gevorg Hayriyan says that the company started to produce bio-stoves in January of 2011.
The young entrepreneur says that the company not only wants to take advantage of Artsakh's cheap raw materials but wants to see the wages paid to employees ploughed back into the local economy.
The bio-fuel used by the burners comes from natural sources – wood, saw dust and other dried stalks of other plants. These materials are then processed without the use of additives into cylinder-shaped logs.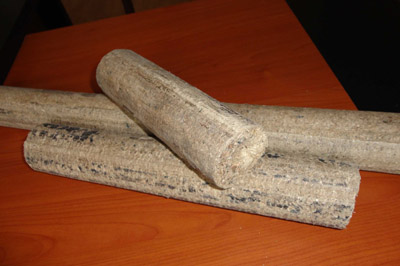 "We have imported 5 different cutting machines from Armenia to fashion the cylinders. We have contracted the work out to other firms but we oversee all aspects of the process, including quality control," says Hayriyan.
The director says the market potential for the bio-fuel is unlimited given the ease of transport.
"We do not foresee any problems in terms of selling what we produce. There is a huge demand in Armenia alone," says Hayriyan.
The company now employs 50 workers who make an average of 180,000 AMD per months.
The burners themselves, produced in Stepanakert, have different capacities ranging from 18 kilowatts to 1,000. Prices start at 442,000 AMD for the units.
The burners are made from materials mostly imported from Ukraine and Russia.
Hayriyan says the company entered into a licensing arrangement with the Retra company to make the burners. Workers were sent to the Ukraine city of Rovna for training at the Retra company headquarters.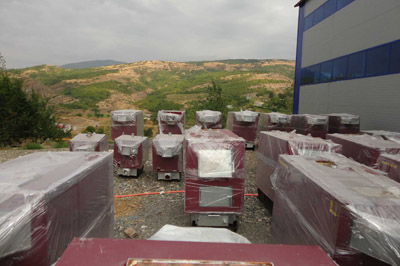 BioTechonolgy receives most of its orders from the Artsakh government.
The burners have been installed in 10 locations and tests show they are twice as cheap to operate as conventional gas burners.
To date, the company has sold 20 burners that are now in operation.
"We've had orders from the Artsakh Ministry of Defense, the All Armenia Fund, the Artsakh Investment Fund and the RA Defense Ministry," says Hayriyan.
When asked about orders from private concerns, Hayriyan says the company has received quite a few but that they first have to complete the government orders.
"We have received many private orders. People understand the benefits of bio-fuel when compared to gas or electricity," says Director Hayriyan.