22:18, July 8, 2012
A scuffle broke out between those who arrived at the Harsnakar Restaurant for a candlelight vigil to honor the 7th day of the passing of Vahe Avetyan and police.
Cops and Special Forces personnel were out in force to keep the demonstrators away from the Harsnakar Restaurant owned by Ruben Hayrapetyan.
This difference of opinion resulted in a scuffle and police were able to divide the crowd into two groups.
A report circulating in the press alleges that Ruben Hayrapetyan, who was on the restaurant premises at the time of the vigil, came out and punched Arman Veziryan, a human rights defender.
Demonstrators also marched to Hayrapetyan's house in the Avan district and assembled outside shouting and waving banners. Police had circled the house in a security move.
The marchers then headed back to the restaurant.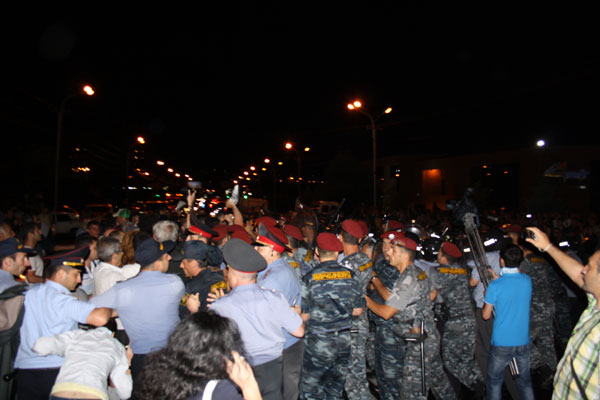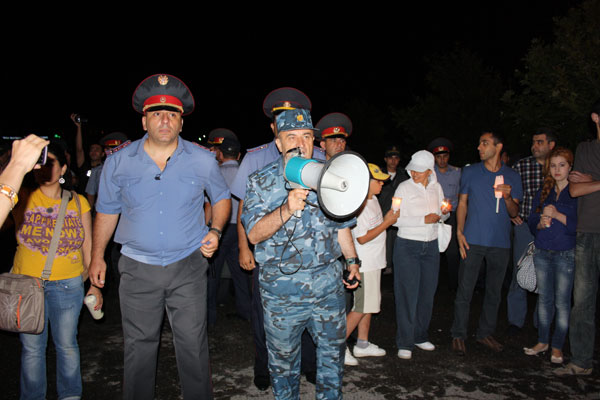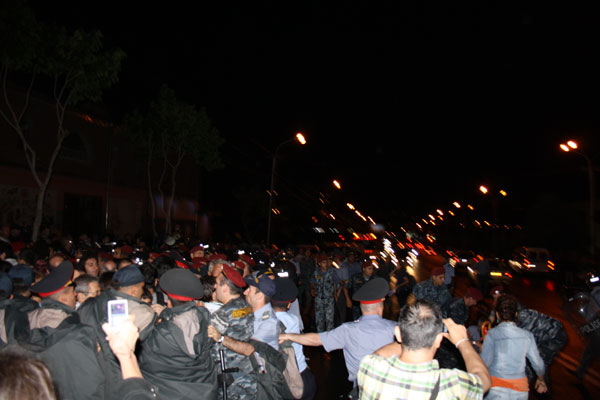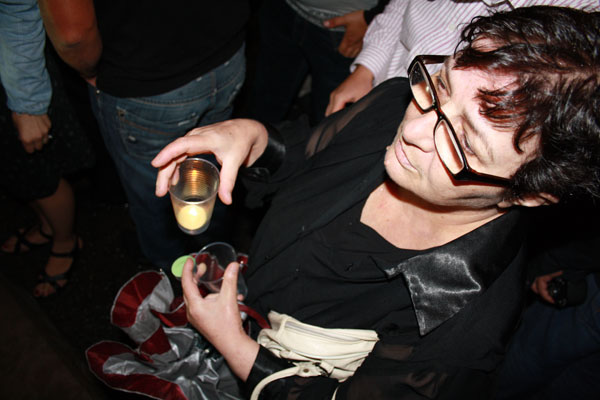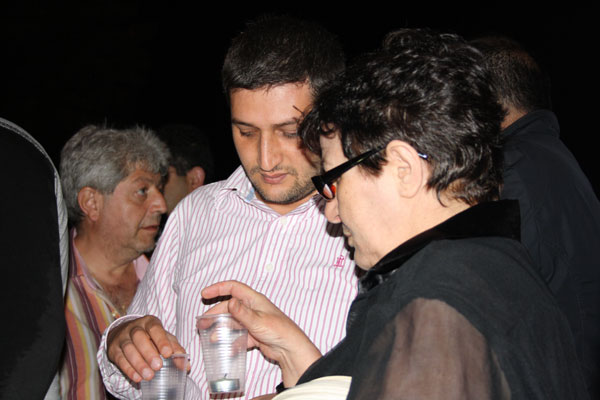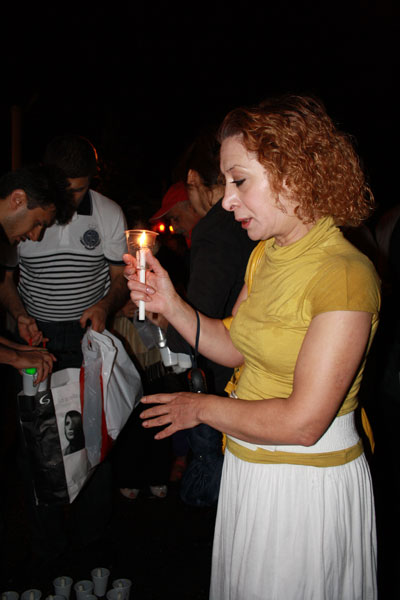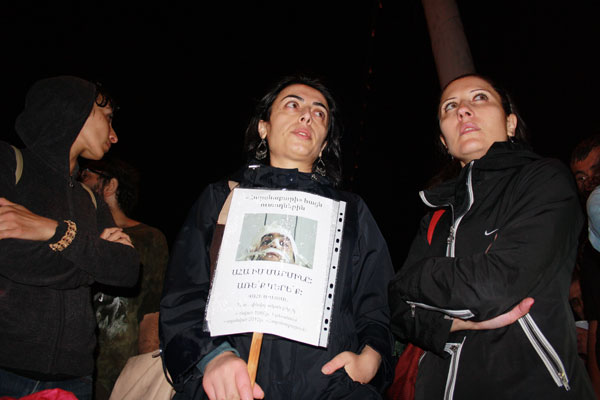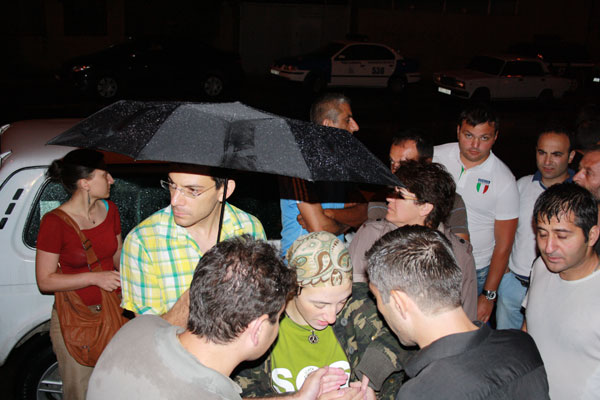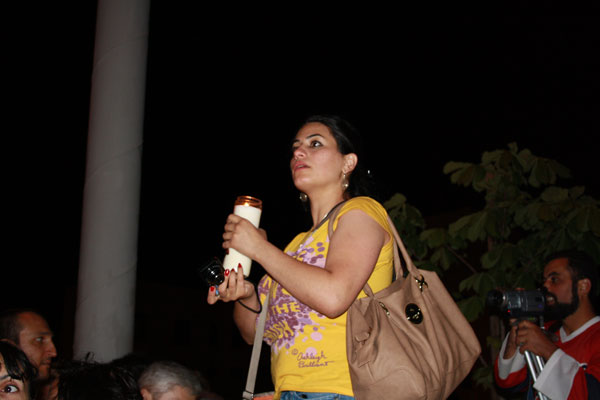 (Photos: Saro Baghdasaryan)