16:03, February 5, 2013
Relatives of Gevorg Tosounyan, accused of participating in a fight resulting in the death of Grigori Papyan, staged a demonstration today outside the Prosecutor General's Office in Yerevan demanding a fair trial.
The murder if Papyan took place on August 28, 2010 in the town of Qajaran after a fight broke out at a local cafe. The time of the murder was around 8pm.
Gevorg Tosounyan mother, Manya Grigoryan, told Hetq that there had been an argument at 8pm but that the fight itself occurred at 11:30pm and that her son wasn't involved.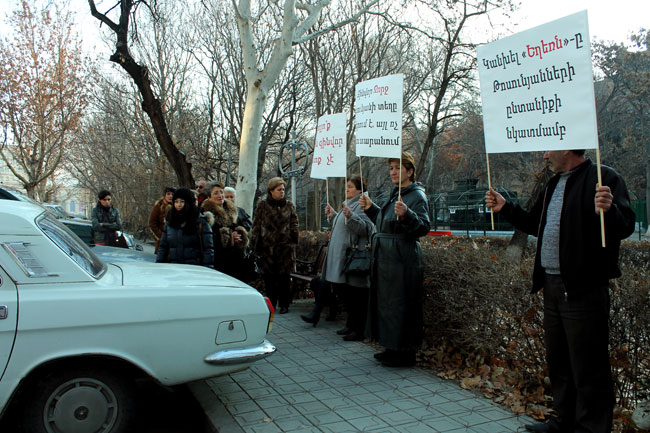 She says that her son had later gone to Russia but voluntarily returned and handed himself in when Armenian police issued a search warrant for his arrest two years later. Tosounyan was immediately arrested.
Her husband Hakop has also been in police custody for the past six months on the same charge. Mrs. Grigoryan claims she and her husband were in Russia at the time of the murder.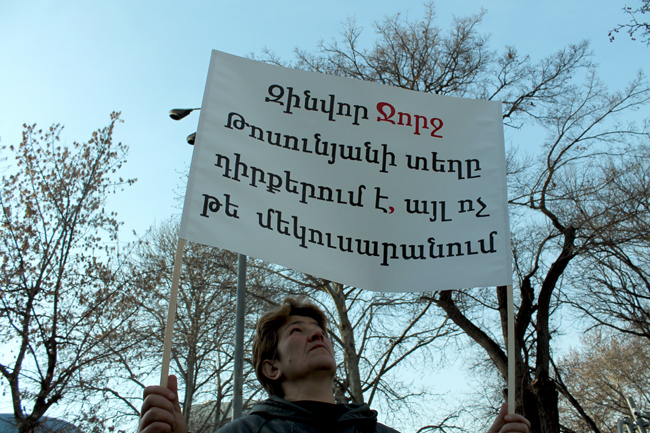 The Tosounyan family complains that the trial has dragged on indefinitely.
Family lawyer Vahagn Manoukyan told Hetq that the family is being hounded.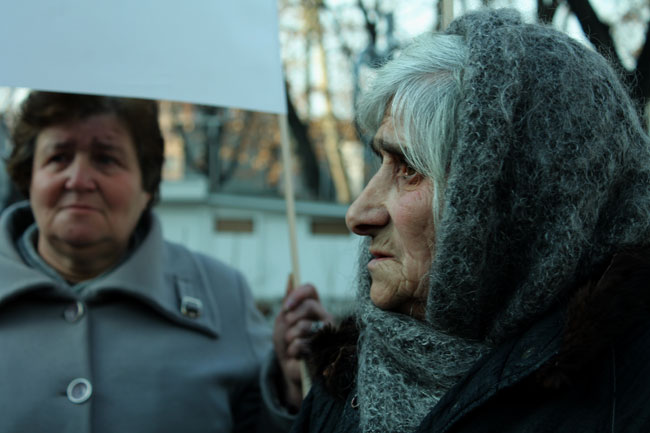 "The father and two sons are being detained. Gevorg is accused of hooliganism and the father for supplying false testimony," Manoukyan said.
There are ten defendants in the case. The Tosounyans have declared they had no involvement whatsoever in the fight.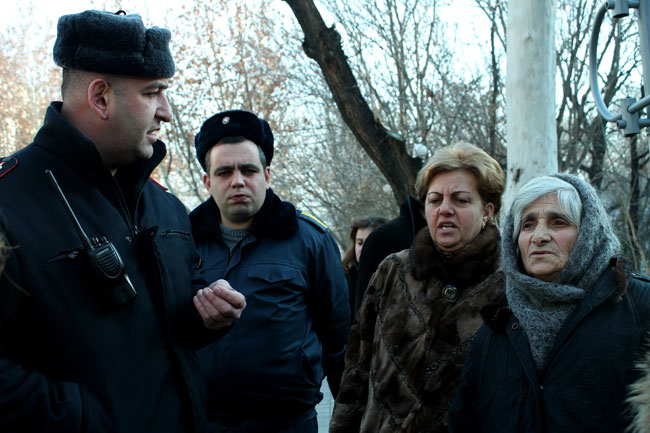 Also arrested in the case are Edik Hovsepyan, a former Syunik Deputy Prosecutor, Arman Yengoyan, a former Syunik police investigator, and former Kapan operational deputy police Chief Gagik Danielyan.
The lawyer said a trial date has yet to be set.
Photos: Sona Simonyan