11:40, January 23, 2014
Alaverdi Mayor Artavazd Varosyan increased the town's 2014 budget expense for waste management to 55.3 million AMD (about $136,543 USD) — up 22.3 million AMD (about $55,062) from the 2013 budget. At the Dec. 10 Alaverdi Municipal Council meeting, neither the mayor explained nor Council members inquired the reason the town's expenditure for waste disposal was increased.
Hetq discovered that despite the considerable budgetary resources allocated for waste management, in the city's Sanahin rural and Sanahin station districts waste disposal is only partially carried out, while there is no waste disposal at all in the Akner and Madan rural districts.
Alaverdi's mayor provides Garnik Tsatinyan, head of the Akner rural district, which is15 km from Alaverdi's new landfill and has 650 residents, with 10 liters of diesel fuel a month for waste disposal, Tsatinyan informed Hetq today. "Waste is not disposed of with the same frequency in Akner as in the city. Under orders from me, waste disposal in Akner is carried out through district leader Garnik Tsatinyan," Alaverdi Mayor Artavazd Varosyan said over the phone.
Tsatinyan, in turn, tried to justify the huge garbage dumps in Akner by saying, "The people throw [the garbage]. What can I do?"
Akner resident Sousanna Koninyan, speaking to Hetq, described the waste disposal situation in the village in one word: neglected. Asked who dumped all that trash in the valleys, Sousanna said the villagers.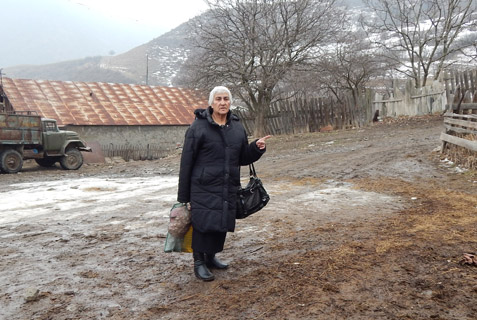 Sousanna Koninyan
"There are no trash cans in the village. Our entire village's garbage bin is beyond that fence near the tree. They placed it supposedly for us to take our garbage there. I live 2 km above [the village], below the mountain — how can I cross so much ground, bring my trash and throw it beyond the fence? I throw it in the slopes of the streets next to my house. Since we don't have a place [to throw our trash], that's what we do. If they placed garbage bins on all the streets, it wouldn't be like this," she said.
"Akner doesn't have an owner. The village needs a proper district leader. I spoke with [Alaverdi] Mayor Artavazd Varosyan 6 months ago about the burdensome state of waste disposal in the village. He said, no problem, I'll take care of it. I said, send a garbage truck to Akner at least once a week; people will throw their collected trash," said Akner Municipal Council member and Akner resident Ruben Tsatinyan.
Meanwhile, residents claim that no Alaverdi municipal utilities garbage truck has ever appeared in Akner. So residents have established their own garbage dump and throw all their trash into the valley — thereby remaining unaware of Alaverdi's new and expensive 150 million AMD (about $370,370) landfill site.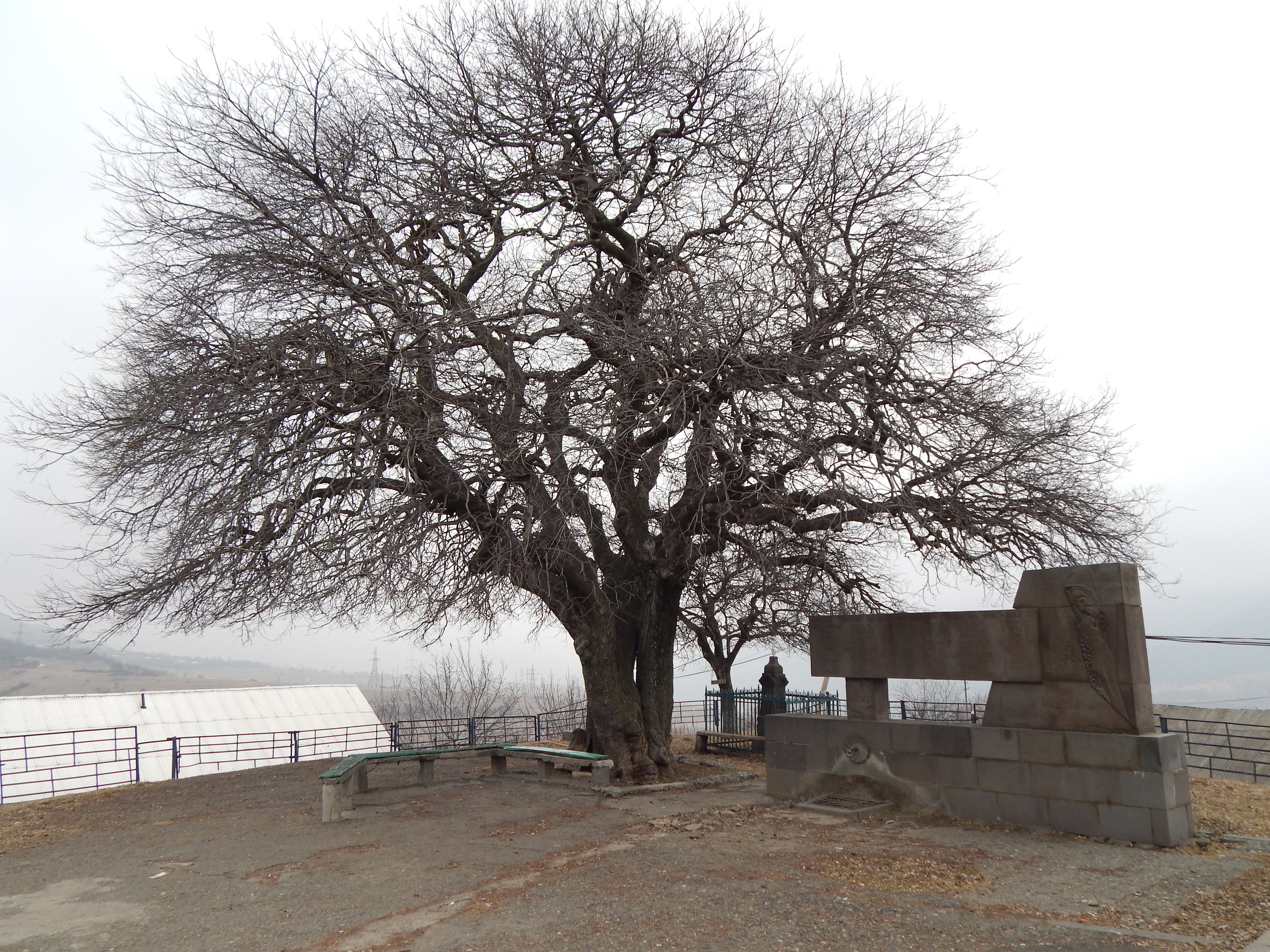 Akner's water supply is in extremely poor condition.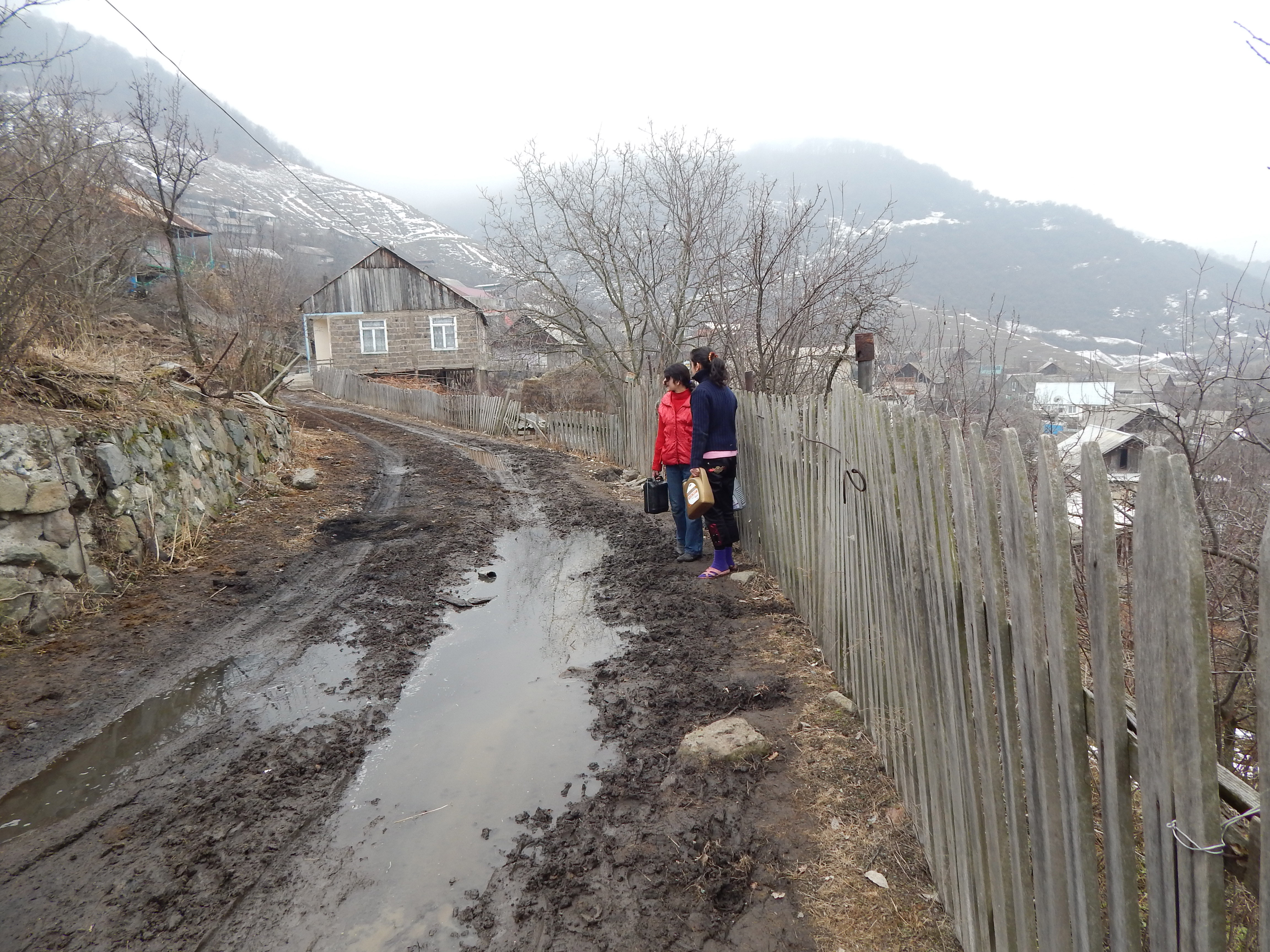 In 2008, with the 9 million AMD (about $22,222) contributions of the community's environmental fees, Alaverdi City Hall installed a water pipe in the Sarn Aghbyur ("cold spring") field replenished with mountain springs. However, according to residents, installing the water pipe was not justified.
"From where do we have drinking water? We have water neither in the summer. In 2008, they spent a lot of money on water; there's a pool built at the top of the village, beneath the forest — there was flowing water there, [but] they closed the pool.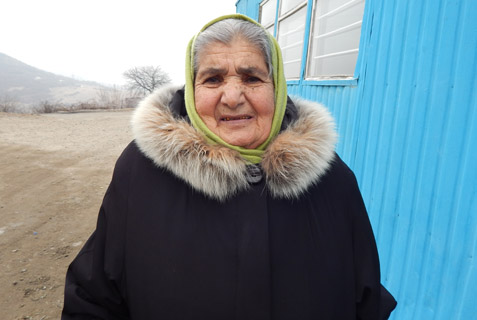 Vergoush Mouradyan
Now we don't know where that water is. There's the water problem, the road problem. I'm old. I have 5 children. Because of living like this, my relatives went to Russia," said one resident, Vergoush Mouradyan.
Also complaining was Gohar Shavinyan, who said the water that comes is full of sediments.
There used to be three sources of water, but now there's just the one, says another resident, Vazgen Tsatinyan. "The water that was collected in 2008 in the pool of Sarn Aghbyur field trickled for two years," he said.
Vazgen Tsatinyan
Sousanna Koninyan says that Akner is surrounded by drinking water. At the top of the village is Sarn Aghbyur, next to it flows Vornakasar's mountain springs, and below is Agarak's water line. "But the village has no owner [no one looking after it], to get those waters to the villagers," says Sousanna.
The Sanahin-Akner inter-village road, as well as all the roads in the village itself, are impassable. Akner resident when complaining about their way of life don't know what to bring up and what to overlook.