14:56, March 8, 2014
Zhora Nazloughanyan, who tends his flock of 120 sheep in Lori's Debed village, is a dying breed.
No one wants to raise sheep anymore, he pines.
"Our village used to be known far and wide for the number of sheep we raised. They came and bought off all the stock, around 500-600 head. We sold each one for 30,000 AMD. The buyers then turned around and sold the sheep to the Iranians for up to 85,000 a head. No wonder they talk about us naive Lori people," says Zhora.
Zhora worked as a driver for forty years before the 1988 earthquake hit the region. Afterwards, as he puts it, "I've been holding the tail of the sheep."
"120 head of sheep," I say. "That makes you a regular farmer."
"Not a farmer, but close," Zhora answers.
I offer to take a photo of Zhora with his flock. He agrees.
Hachig chigi, hachig chigi…brrhuhuho
Zhora calls these sounds out a few times and makes his way up the slope of the hill. Hearing his call, the sheep follow after, as if on cue. As I snap a photo, Zhora feeds the sheep candy.
I ask Zhora about tomorrow's election for village mayor.
"I have no clue. Whoever wins, it's all the same to me," he says, adding that the village's former mayor, Feliks Papayan, was a good man who did many good things for the community.
"Sadly he died at the young age of thirty. God rest his soul," Zhora sighs.
As I entered the village, there were three men building a wall alongside the edge of the road.
"The village is one big problem," said one. I asked if many had left for Russia to work.
"The three of us are willing to go as well. If we do, we might never come back. What is there for us to do her?" said one, who preferred not to give his name.
Local school principal Zaven Khachatryan found fault with those who have left for Russia.
"They don't want to work. They turn down livestock herdsman jobs in the village paying 60,000 AMD ($150). So they go to Russia and work at the most demeaning of jobs," Khachatryan said.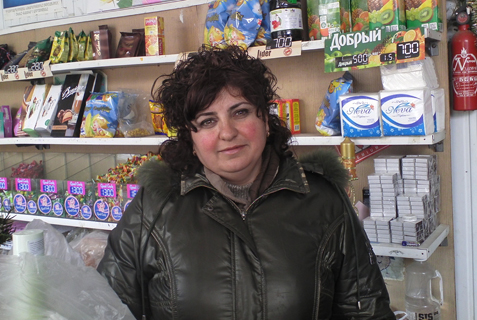 Lena
I asked Lena, who runs the village store, if people have money to pay their grocery bills.
"Funny you ask. Right now, I have tabs totaling two million AMD," she said.
Hearing our conversation, resident Samvel Petrosyan chimed in about Debed's problems.
He mentioned the water issue and condition of the roads as high on the list.
He let out a sigh and said, "Bringing water from 25 kilometers away is no song and dance."
I then visited the village kindergarten.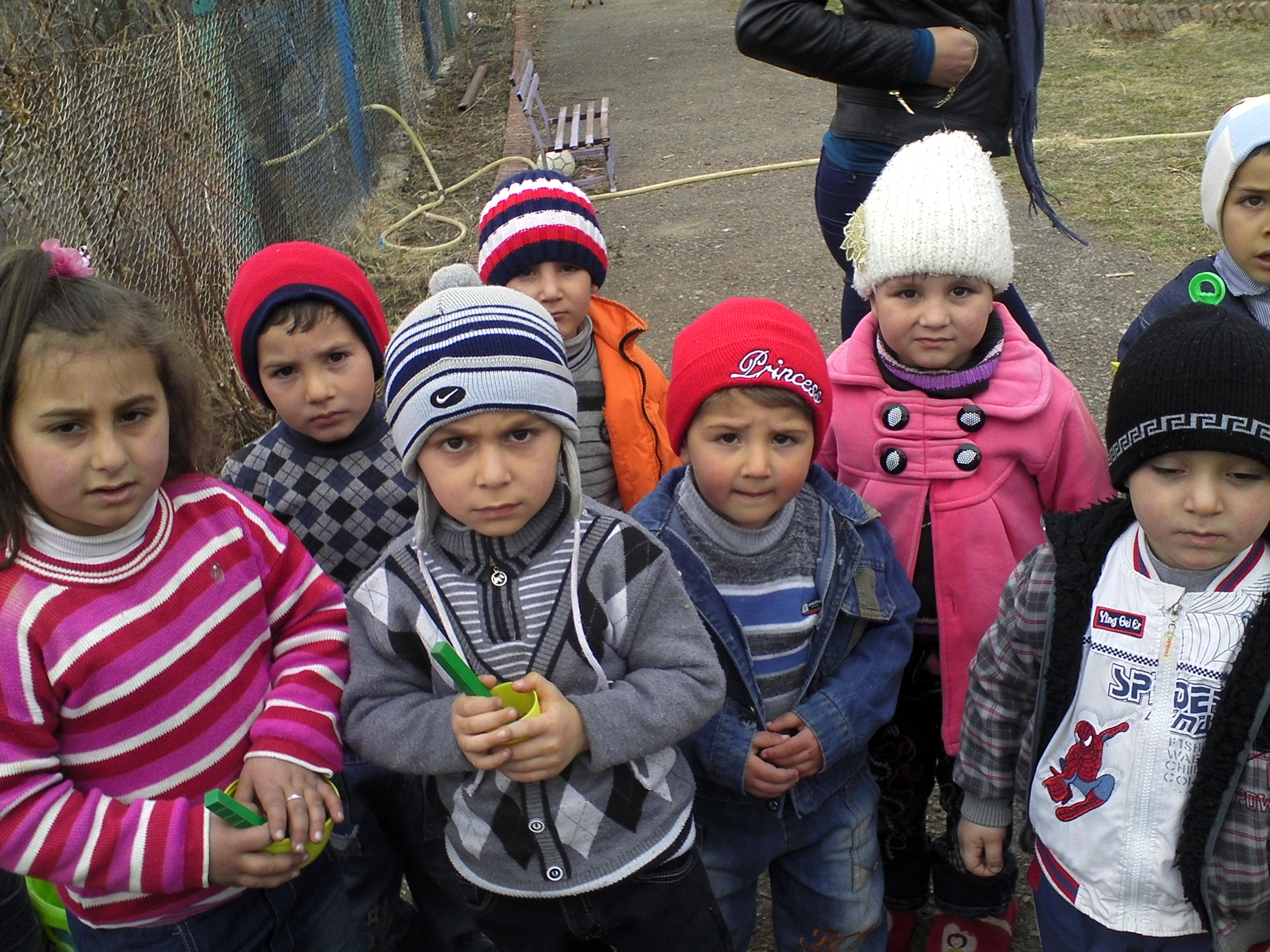 Fourteen kids were playing in the yard. The facility lacks the basics. It doesn't even have a nap room.
Tomorrow is election day in Debed.