15:25, June 9, 2014
Haghtan was once a bustling Greek-populated village of 1,000 in Armenia's northern Lori Province.
Many came to work the mines scattered in the region. Most left in the early 1990's, many repatriating to Greece.
At yesterday's election for mayor, Haghtan's only candidate for mayor, Aram Janjoughazyan, told me that only 30 are left in the village of 220.
Janjoughazyan was elected to the post, and he's served as the director of Hunayka Ltd., a company owned by former MP Vram Gyulzadyan, for the past 15 years.
The company has leased 114 hectares of village land for cultivation, growing wheat and potatoes.
Janjoughazyan claims that the villagers entered into such an arrangement willingly and that each family receives a portion of the harvest according to the size of the parcel of land they've leased out.
Residents sitting along the roadside in the center of the village told me that went to the polls early in the morning.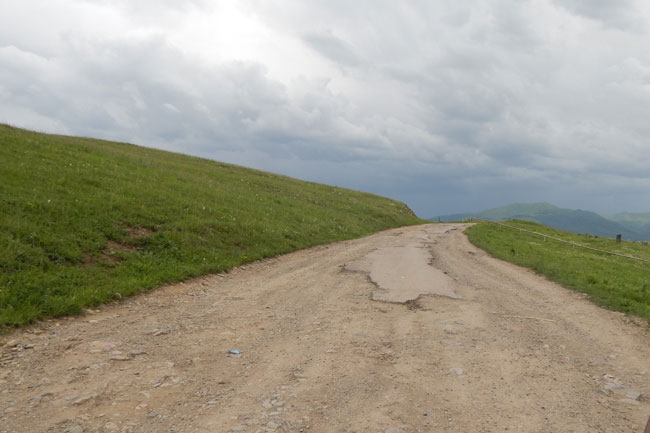 "Since we trust the candidate, what else should we do?" said resident Hasmik Arabova. Her husband, Yanko, added that they knew his grandfather, describing him as a good man.
Resident Pavlik Mamajanyan told me he leased an 8,000 meter parcel of land to the company and that in return he receives 440 kilos of wheat and 800 of potatoes.
"It's good. There are only two of us. It's enough," says Pavel, adding that his children are in Russia and that they help out as well.
To gauge the overall economic situation in Haghtan, I visited the local store and spoke to shop owner Alvard Piroumyan.
She told me that residents have run up tabs amounting to 1 million AMD (US$2,420).
The mayor and shop keeper agreed that animal husbandry is a difficult occupation that brings little benefit to Haghtan and its 166 herd of large horned animals.
"They buy our milk for only 140 AMD, while in Yerevan the price is 440 per liter. Just a month ago the price was 180," says Mayor Janjoughazyan. The milk is sold to the company Ashtarak Kat.
The mayor believes the village would prosper if it had a proper roadway. Right now, Agarak, the closest and much larger village, is a mere four kilometers distant, but no one dares to drive to Haghtan to buy produce to avoid damaging their cars.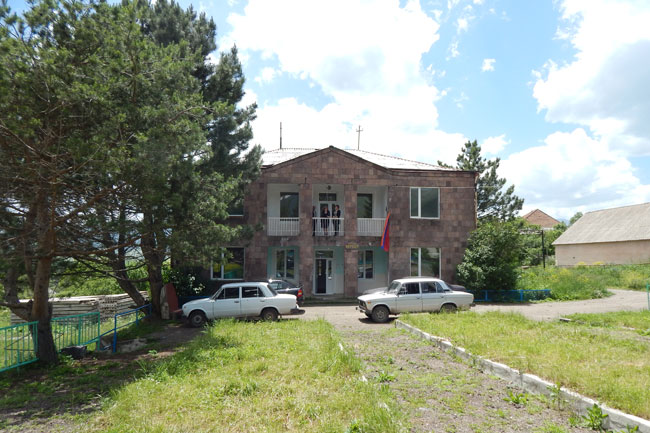 Haghtan has an annual budget of 7.7 million AMD, and 3 million of this derives from the rent paid by Hunayka Ltd.
Mayor Janjoughazyan wrings his hands and says it's not enough to solve all the village's pressing needs.
First on his list is the road linking Haghtan to Agarak. But the village also faces a water supply problem, hasn't had a kindergarten for the last five years, and much of the arable land remains uncultivated.
The new mayor faces an uphill battle in turning things around in Haghtan; otherwise people will continue to leave.