10:59, August 6, 2014
In the last month, Teghout CJSC has fired 38 workers at the mining operation's construction unit.
The copper/molybdenum mining and processing plant, a subsidiary of the Vallex Group is located in Armenia's northern Lori Province.
30 are residents of the village of Shnogh, the remainder from Teghout.
Shnogh Mayor Hovik Sahakyan says that most of the 260 residents employed at Teghout CJSC work in the construction unit and that they too face losing their jobs.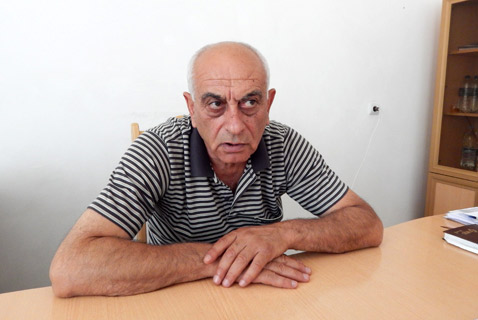 Sahakyan says that these workers have complained to him that the company is singling out Shnogh and Teghout residents for firing.
Mayor Sahakyan told this reporter that upon receiving their complaint he and Teghout Mayor Frounzik Norekyan paid a visit to Rouben Papoyan, the deputy director at the plant.
Papoyan rejected the workers' compliant as groundless.
"Nothing of the kind is possible. All we care about is differentiating between qualifies and unqualified specialists," Papoyan said, adding that in a month or two it would become clear that the company has given preference to local residents.
Papoyan said that those who have been laid off will be given the opportunity of getting rehired if they pass a qualifying exam.
The two village mayors told Papoyan that the company has gone out of its way to bring in outside workers at the expense of local residents.
They recounted the names of several local villagers who have been laid-off despite having received work commendations from the plant.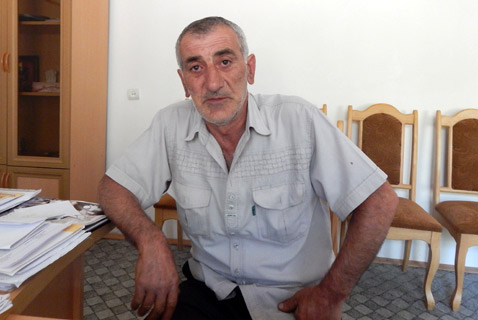 Shnogh resident Hovik Yesayan, who's been working at the plant for the last five years, is one of those recently fired.
When I asked this former construction crew chief the reason for his lay-off, Yesayan answered, "The tricked me. When I showed them my work commendation, they said it wasn't' theirs."
Yesayan claimed that management stripped him of his work papers as he was leaving the plant, telling him not to show up the following day.
"We should be working, not guys from Odzoun and Tsaghkashat. There are even guys from Vanadzor working at the plant. The company paid us next to nothing for our lands. Just for this we should be able to work at the plant. Those from Odzoun should go back and cultivate their fields. We don't have fields," said Yesayan.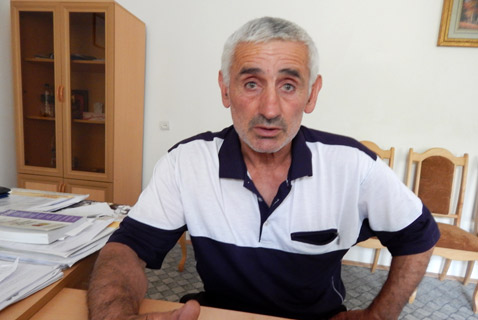 Vasil Sargsyan, an electrical worker, is also upset for being laid-off. He too claims that he was tricked into signing a bunch of papers obligating him to take a requalification exam.
"Papoyan told us that we would have to take a test in order to get transferred to another plant division. On Monday, when we returned to the plant, they didn't even allow us to approach the entrance," Yesayan said.
The laid-off workers know that Armenian Prime Minister Hovik Abrahamyan is scheduled to visit the plant today.
They say they will close the road leading to the plant and voice their concerns to the visiting official.