12:55, December 10, 2014
Brandy produced in Artsakh and made from local grapes will soon be sold on Cuban store shelves afterwinning a slew of international medals.
Ten and fifteen year-old 'Madatov' brandies, produced by the Stepanakert Cognac Factory CJSC, won gold medals at the 18th Wine and Alcohol Beverage Competition recently held in Moscow.
The company's 'Berdashen Khdoghni' one year aged wine won a silver medal.
The 'Madatov' brandy also won a "best brand" medal at the CUBAEXPO 2014 held last month in Havana.
To find out more, Hetq spoke with Stepanakert Cognac Factory Director Rouslan Israyelyan.
What beverages do you produce and with whom do you collaborate?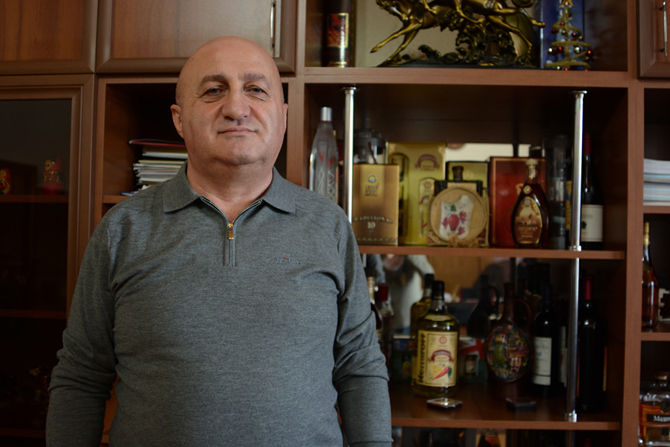 We focus on making brandy but also produce six types of fruit vodkas and the same amount of wines.
Given that the vodkas are marketed under the name 'Karabakh', the Azerbaijanis raised a clamor, as usual, and tried to prevent them being sold at a duty free shop at one of Russia's airports.
We cooperate with the Yerevan Brandy Factory and supply them with young alcohol that we distill with their special equipment. It speaks to the fact that our product is high quality.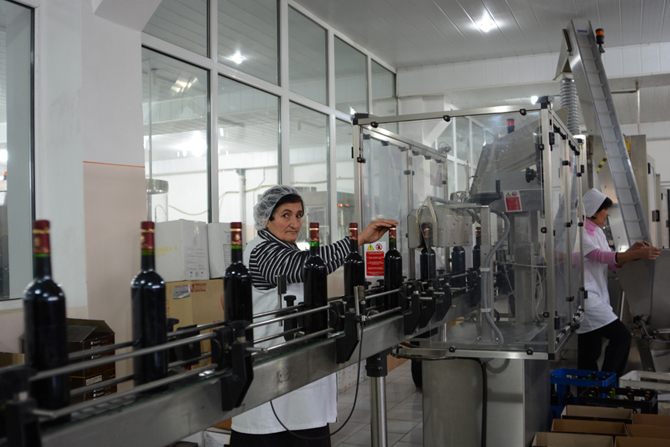 Many have complained about this year's drought in Artsakh. Has it affected your harvest?
This year we collected 2,560 tons of grapes, less than half of last year's 5,200 tons. Luckily, last year's harvest was so good that we were able to preserve some of the grapes for this year's production. Our plant has the capacity to collect 6,000 – 6,500 tons of grapes. We plan to gradually increase brandy production to one million bottles annually.
Are the grapes all locally grown?
Yes, except for the apricot and a bit of the cornel vodkas. We've been importing the fruits from Armenia. All the bottling paraphernalia also comes from Armenia.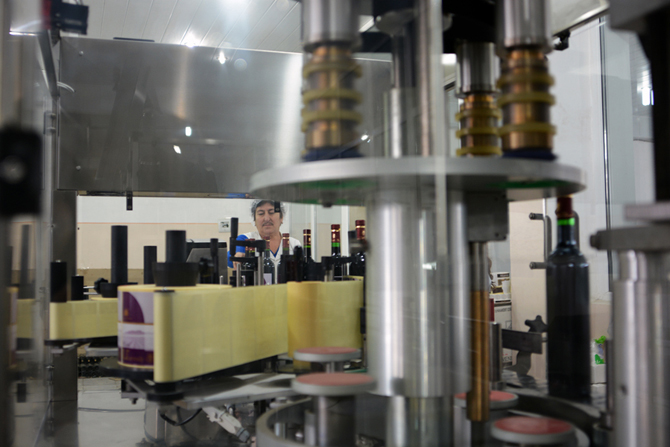 So where are the brandy, vodkas and wines sold?
Naturally, most is sold overseas; especially in Russia, Australia, and Belgium. Cuba will soon be added to the list.
Our brandies have garnered international recognition after the Cuba Expo. Many want to work with us. But we aren't in any rush and closely review all proposals. One of the problems we face is in terms of quantity. If we see that we can't fulfill a client's order we won't accept it.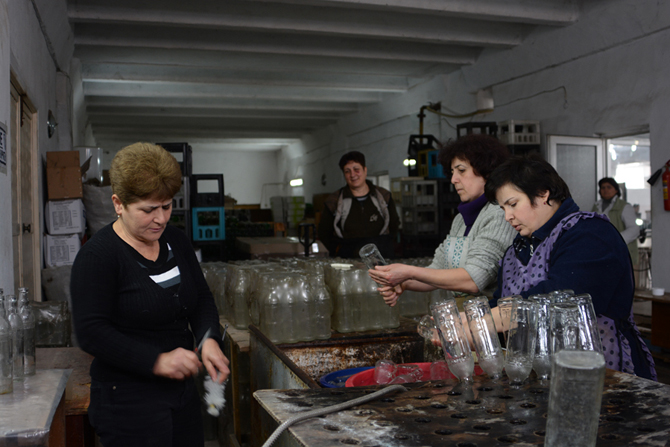 Are your prices competitive?
Are prices are expensive when compared to similar products of other local business, but at the same time they are inexpensive when compared to, let's say, the Yerevan Brandy Factory. Prices are based firstly on quality. It's no wonder, then, that a ten year aged brandy can't be sold for 1,500 AMD.
How many employees work at your plant and what's their average salary?
We have 300 permanent workers at the main plant, at the Martouni and Karmir Shouka branches, and out in the fields. At peak season this number grows to around 700.
Regarding salaries, they aren't huge but are paid on time. This is what's important and it's an improvement over past years. There were times when workers wouldn't get paid for months.
(Since Mr. Israyelyan failed to give us specific salary numbers, Hetq asked a few workers who told us that they receive 50,000 AMD (US$110) per month maximum)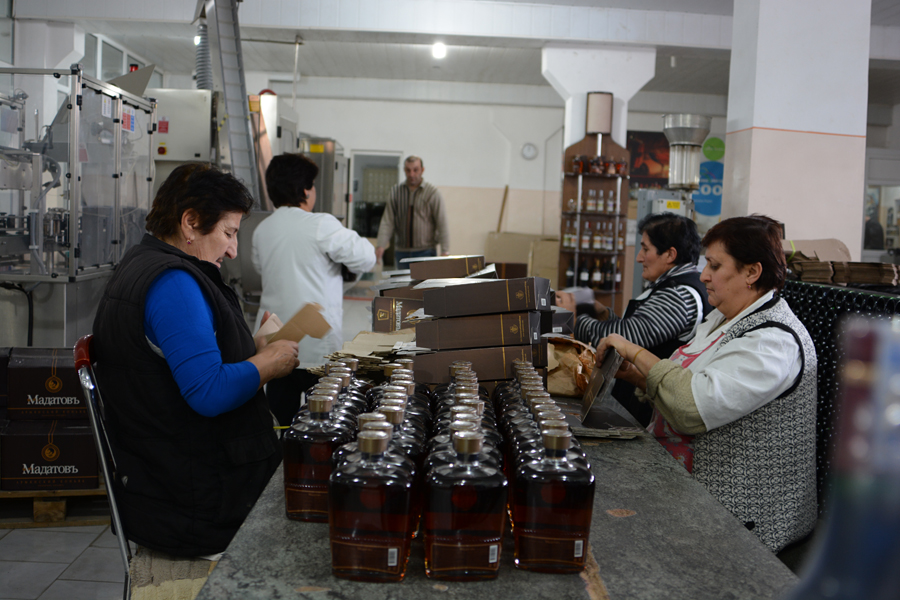 Armenia will soon be entering the Eurasian Economic Union. How will this affect you as an exporter?
It will not affect us in any way since the export of alcoholic beverages is exempt from taxation.
We only import some bottling items. But since these are also used to export goods, they are also not taxed. They're regarded as raw materials to be exported.