14:23, March 6, 2015
The Alaverdi, a mining town in northern Armenia infamous for its toxic exhaust emanating from the smokestacks belonging to the Armenian Copper Program, allocated 6.6 million AMD (US$13,800) to conduct breast and prostate cancer screenings for area residents last year.
The screenings, for 550 women (breast cancer) and 500 males (prostate cancer), were conducted at the Alaverdi Medical Center, recipient of the funds.
Serob Nazaretyan, deputy director at the medical center, says that preference was given to age groups at the most risk (30-60 year-old women and 40-60 year-old males) and that the screenings will be offered at reduced rates to include as many people as possible.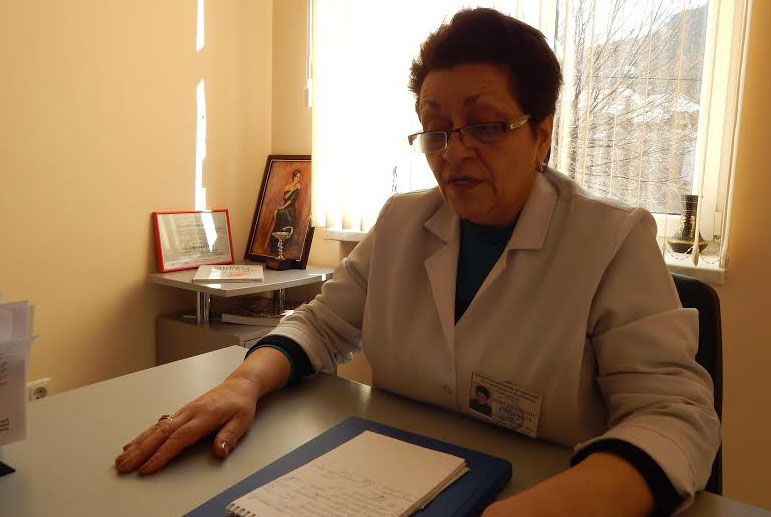 Roza Matchkalyan, who runs the obstetric-gynecological consultation unit at the medical center, says that of the 550 women screened, seven had benign breast tumors and eight malignant.
404 of the women tested were diagnosed with mastopathy which has the potential to transform into cancer.
"Mastopathy in women is a consequence of another illness," explained Matchkalyan. "Nevertheless, within a medical context it is described as a pre-cancer situation."
Given the troublesome results of last year's screenings, the Alaverdi Municipality will allocate an additional 4 million AMD this year to continue the screening program.
250 of the 500 males screening for prostate cancer were diagnosed with prostate adenoma – a benign enlargement of the prostate gland in a male that squeezes the surrounding part of the urethra causing a number of discomforting symptoms.
86 of the men were diagnosed with chronic prostatitis - a condition that involves inflammation of the prostate and sometimes the area around it. There are several types of prostatitis, each with a range of symptoms. Some men with the disease will experience severe pain and others will not be bothered; and the rest fall in between the two. However, the symptoms of the disease do have a significant impact on a man's quality of life.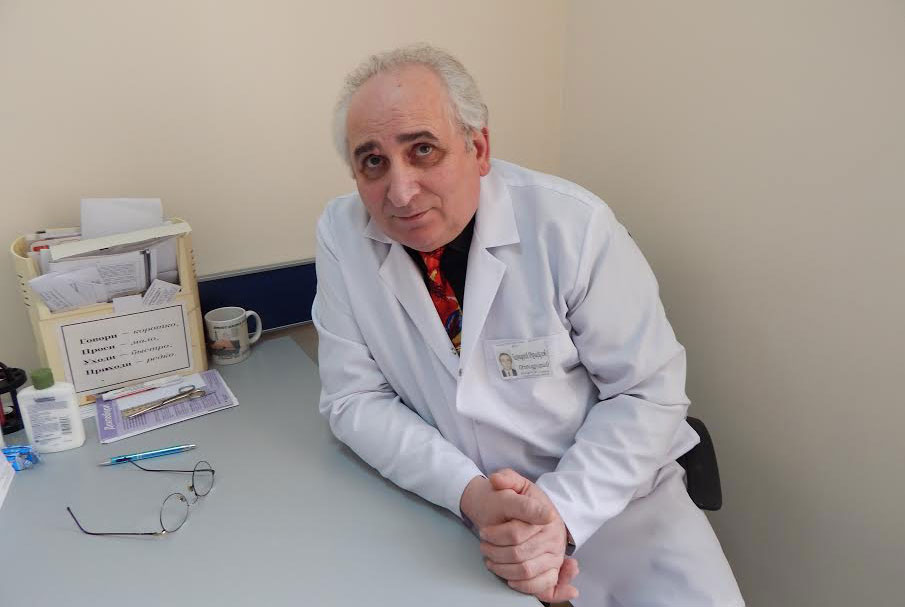 Harutyun Mikayelyan, an oncologist at the Alaverdi Medical Center, says that Armenians, both men and women, have a tendency to disregard symptoms of a possibly underlying serious disease if they feel to pain.
"Men come to me and say they have no pain. I ask them how many times they get up at night to urinate. They answer, five or six," said Harutyunyan, adding that it's an honor issue that prevents men with prostate issues from talking about sexual dysfunction.
According to Serob Nazaretyan, of the 1,028 patients who visited the medical center in 2014, 66 males had prostate problems.
According to statistics compiled by Armenia's Ministry of Health, 373 residents of Alaverdi were registered with cancerous tumors in 1994. Remember that from 1989-1995 the copper smelter in the town was off line. In 1997, after the smelter was reopened, there was a dramatic increase in cancer cases.
Last year, the Alaverdi Medical Center registered 733 cases of malignant tumors. Of these, 357 were women (137 breast and 53 uterine cancers).
The ministry statistics show 139 patients of those registered at the medical center died (72 within a year after being diagnosed).
"Due to our town's environment, we are gradually on the way to achieving medical screenings and other preventative programs for our residents," says Alaverdi Mayor Artavazd Varosyan.