00:27, April 27, 2015
Kamo Hovsepyan is a lucky man.
A few days ago the 23 year-old Armenian soldier from the Lori village of Dsegh repelled an Azerbaijani incursion attempt and sustained a hand grenade wound to the arm.
"I can't describe what I felt at the time. I thought I was about to die. Grenades were constantly raining down," says Karo who, along with fellow soldiers, repelled the dawn incursion.
Karo and Mira were hunkered down in a frontline position in Artsakh when the attack occurred. A hand grenade knocked Mira unconscious and Karo was left to fend for himself.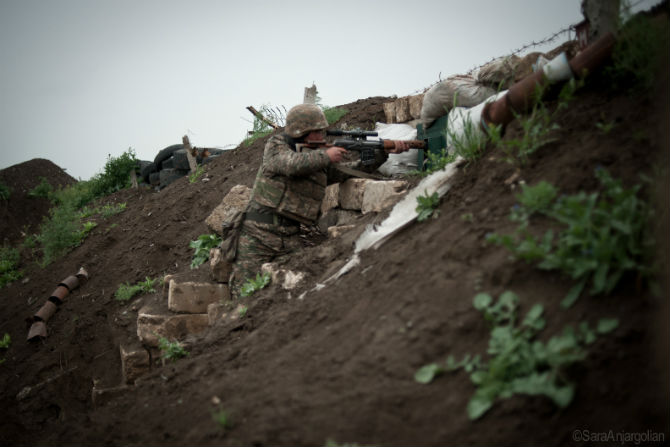 Almost out of ammunition, he kept firing at the advancing Azerbaijani unit until reinforcements arrived.
Karo estimates that there were at least seven in the Azerbaijani unit. According to the Artsakh Ministry of Defense, one Azerbaijani soldier was killed in the firefight and many others wounded.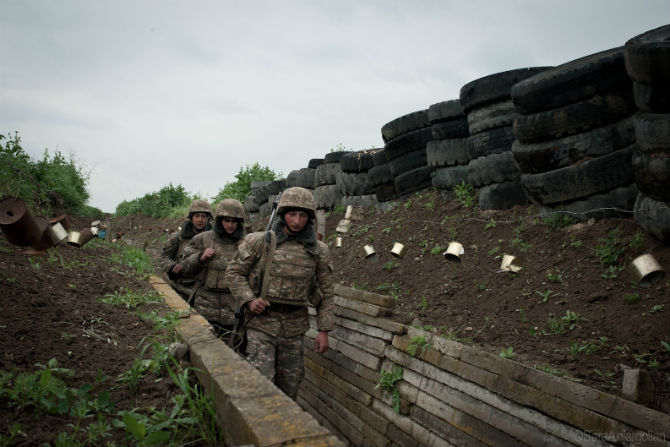 The following morning, while being treated at a military hospital, Karo was visited by his parents and bride to be.