18:07, May 18, 2015
Often, we read about how internet access is restricted in some country or other, especially during times of civil unrest.
When the Green Movement took off in Iran after the 2009 presidential election, and the government launched similar restrictions, Armine Saidi and David Esteves thought of ways to bypass such restrictions and make communication independent of the internet and cellular links.
Years later, the WiCastr company (now operating in Armenia as well), is offering equipment that contains large amounts of information – documents, videos, games, etc. Such material is accessible in a fifty meter radius by using equipment linked to its network that is capable of connecting to the WiFi; for example, smart phones.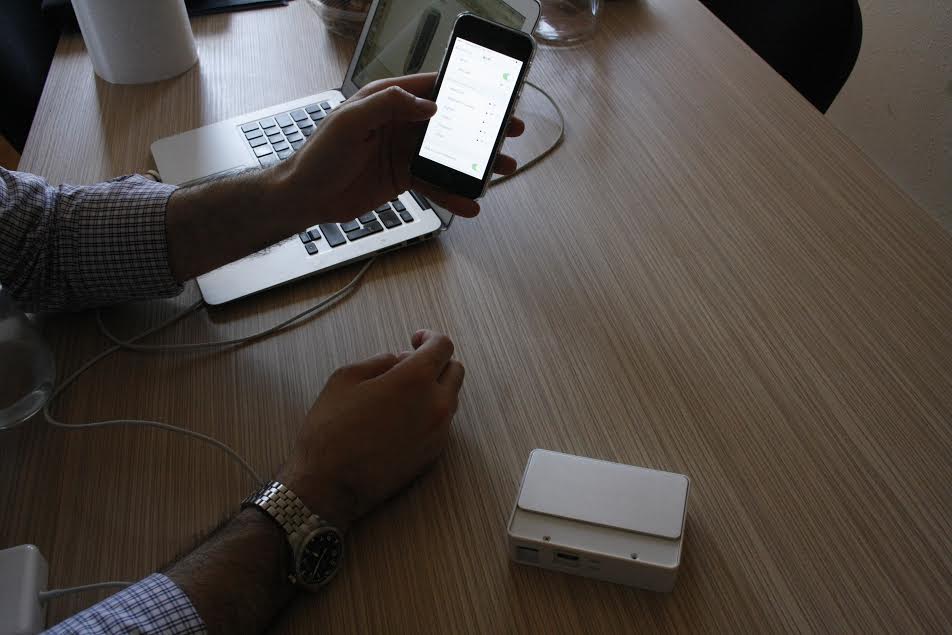 The network can also be used for communication, for example in offices that wish to communicate within a private network, thus avoiding data centralization and inspection.
The project founders tell Hetq that the network's advantage is to give people the opportunity to continue broadcasting information or communicating in cases where there is no other connection available; whether due to government intervention or natural disasters.
In Montreal, where Armine and David reside, there were no civic movements and they used the equipment in a section of the city where David lived and where there were many coffee shops. When installing the equipment they prepared a one page statement announcing: "This is not an internet but enjoy the content that is there": In the course of one month some 200 people joined the network.
Now, the company is trying to actively enter the tourism, business and transportation sectors. One of the characteristics of the project is that information regarding points of interest and services located in the vicinity is provided. "In a world, where, according to Google, more than 50% of the searches, that we do on our devices, is for things that are in our immediate surroundings, do we really need the internet, spend money in order to know that across the street is a restaurant that I'm looking for or there is a service that will be beneficial for me?" says Armine Saidi.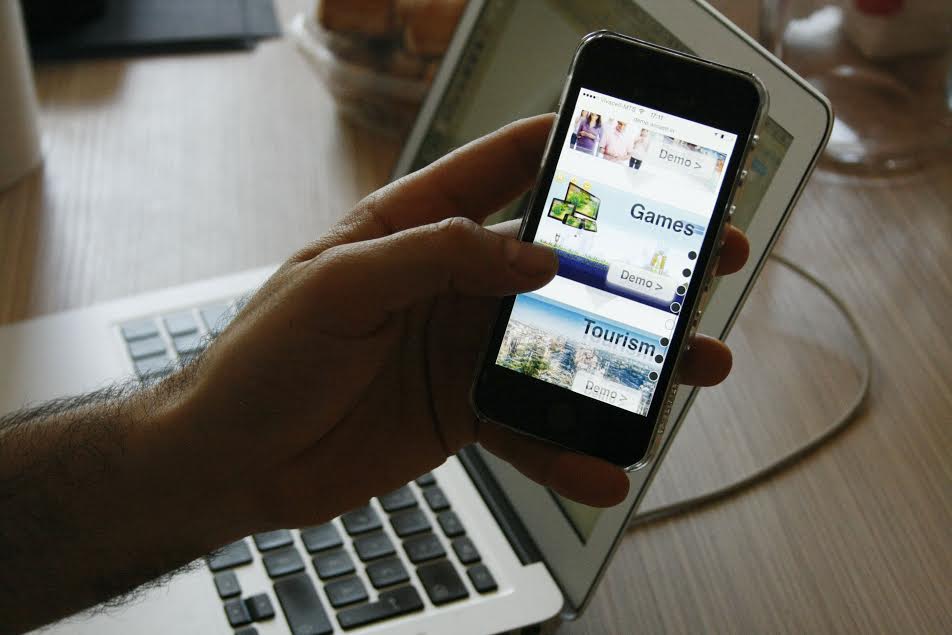 In the words of the project founders, the advantage of this hyper-local information is that tourists looking for info regarding buildings and places are not obligated to use roaming, and shoppers connected to the WiFi offered by businesses aren't enticed by the internet, forgetting about their shopping in the process. "We're bringing back the attention to what is important," says Armine, bringing the example of their program used in a Canadian branch of home improvement store The Home Depot. The program tells a shopper where a particular item can be found in the store. If desired, companies can provide internet access via the equipment, but many haven't preferred this.
Companies operating in the program receive data as to how many people visit their network, how many are repeat visitors, or, in general, how many devices where in the area. They'll even be told if such devices weren't connected to the system. When asked about the risk of being monitored, the project founders reply that the devices are registered and not the movements of their owners; which is also the case for WiFi routers. In addition, new technologies constantly change a personal address, thus concealing one's identity.
In addition to improving services after analyzing consumer behavior, the cloud application allows company programmers to choose the content of the equipment under their control. WiCastr's revenues are derived from monthly subscription payments for the cloud platform and program protection, as well as device sales. A 120 GB device, whose new 6th generation model costs $50-$70, will be offered free in the future. Revenues will only be generated from subscriptions, just like cellular operators.
Smart phones, today's "most important screens" can be used in the transportation sector, particularly air travel. «We're building a new in-flight entertainment system for airplanes that don't have entertainment. A lot of planes right now do not even have screens. We're providing a very affordable way for these aviation companies to be able to have in-flight entertainment based on people carrying their own device. So we don't need that extra screen on the seat or the one on top, we just take out our tablet, connect to the network and then suddenly I can watch movies or listen to music or read a PDF magazine," says Armine Saidi, adding that this is the application of the BYOD (Bring your own device) tendency.
David Esteves and Armine Saidi
Business applications, according to the WiCastr founders, will allow them to invest in humanitarian projects; for example to get education and technology into less developed markets. Armine and David note that they had no plans to create a business, but the path to return to that point necessarily passes through business.
According to the two entrepreneurs, in the Indian and African markets one can but a smart phone for $10-$20. But the connection infrastructure either doesn't exist or is expensive. Thus, people don't use them. The two will install info on cultivating gardens, improving education, and other useful information (books, videos and the Wikipedia) in the devices available for downloading.
Armine talks about their objective of copying the marketing policy of the Toms Shoes company. For each pair of shoes sold, this company donates another to developing markets. "Our vision, not now but eventually, is for every business-related device that we sell or deploy we want to be able to give one for social purpose":
The project founders believe that reaching remote villages using under-developed connection infrastructure will make it easier to install the internet in these spots given that their networks will already be in place. In urban settings, where the number of smart phone users and their cellular activity is constantly increasing, thus overloading the infrastructure, WiCastr devices, according to the founders, can assuage the situation and bring content closer to consumers.
Twelve of the 16 member team are now in Armenia. They are working on cloud-based application and software. Armine says that with the $500,000 received in September 2014 from Granatus Ventures has been directed into perfecting the platform. This will facilitate the project's launch and assist in marketing development.
The devices are manufactured in Canada where Sarath Kumar Kumaraiah the company's third co-founder, is located. "If we can, we want to put a "Made in Armenia" stamp on WiCastr," says Armine Saidi, whose mother is Armenian.
"On the personal level I feel I'm at home. After all these years of believing in many places I came here, I liked the people, I liked the opportunity that I see for this country in the next five, ten, twenty years. There are a lot, a lot of talented people here. It's just that the opportunities are not sufficient," adds Saidi.