14:17, August 24, 2015
Valeri Mejlumyan, chairman of the Vallex Group of Companies that runs the Teghout mine in Armenia's Lori Province, asked a bunch of local community leaders last April for permission to conduct geological studies in the Tzaghkashat-Akhetk mine site.
The company has already filed a permission request with Armenia's Ministry of Energy and Natural Resources.
Mejlumyan, who says that the area has 40 years of ore reserves, sent his request to mayors of Teghout, Shnogh, Haghpat, Tzaghkashat and Alaverdi.
The day after the Teghout Copper-Molybdenum mine opened, rumors circulated that the mine didn't have the reserves as stated.
Armen Saghatelyan, Director of the Center for Ecological-Noosphere Studies NAS who participated in geological studies at Teghout during the Soviet era, told Hetq that he was surprised that the mine was launched in the first place.
"It's a very poor mine and practically economically unrealistic. Now, when world copper prices have dropped so much I really can't see how the Teghout mine can be operated profitably," said Saghatelyan.
A map of the Tzaghkashat-Akhetk mine site shows that it incorporates new administrative areas of Teghout and Shnogh, the Pirouzyan neighborhood of Alaverdi, a part of the Akneri rural neighborhood, and approaches of the villages of Haghpat and Tzaghkashat. Akhetk lies within the Noyemberyan area.
| | |
| --- | --- |
| | |
| Hovik Sahakyan | Frounzeh Norekyan |
Shnogh Mayor Hovik Sahakyan says that some 80 hectares of community land lies within the mine site. "I have agreed to the geological studies but haven't given permission," says Sahakyan.
Shnogh resident Lyova Alikhanyan complains that Teghout CJSC took land from 440 families, depriving 1,500 people from traditional work, so that the company could employ 150.
"Our forbearers used to say that a villager without land was a servant. They are leading us towards slavery," Alikhanyan said.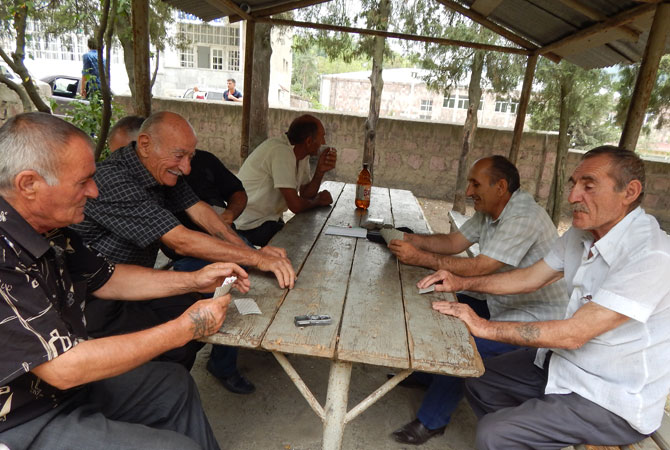 Teghout Mayor Frounzeh Norekyan told Hetq that he hasn't given permission for the geological studies.
"I haven't given my permission for studies on privatized meadowlands. There are some 180 landowners there, 2 to 4 registered on each parcel. On whose behalf should I grant preliminary permission?" said Norekyan.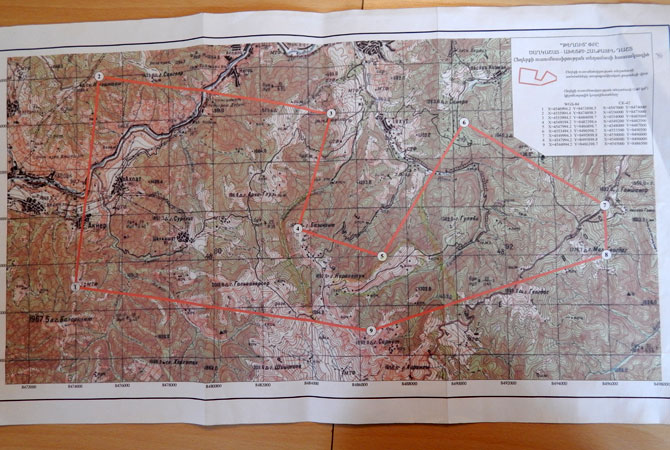 Mayor Norekyan says that residents in his community have work since the mine is operating but that once it closes residents will remain idle.