12:36, September 4, 2015
Harout Abovyan is a beekeeper with twenty hives in the village of Marts, in Armenia's northern Lori province.
This year, Harout's bees produced 200 kilograms of honey.
The beekeeper says the prime factor for producing quality honey is the surrounding environment. Harout's bees forage in a radius of seven kilometers from the hives, collecting nectar form the Motkor forest.
Harout says that his bees mainly feed on the Tilia L. tree (linden or basswood). The honey has more of a yellowish hue than other varieties as a result. The beekeeper claims his honey is good for those suffering from lung ailments.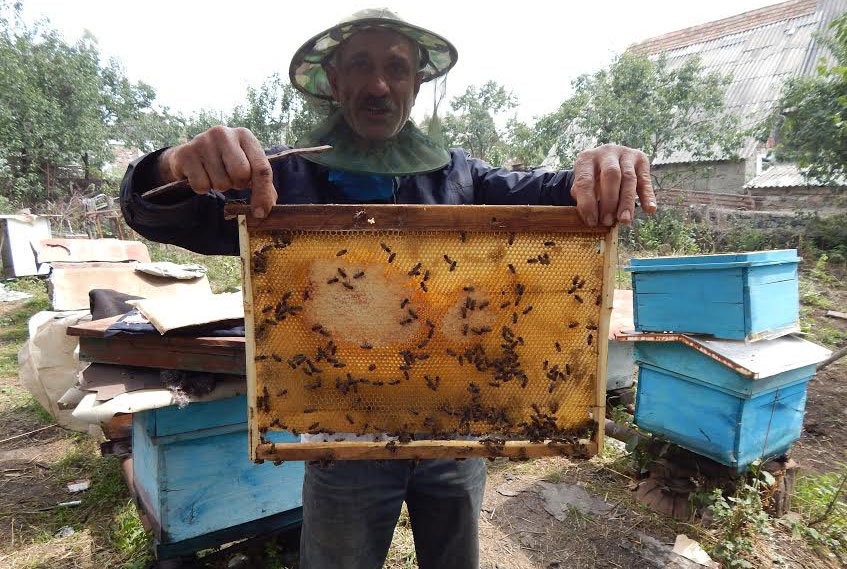 Harout claims he doesn't feed his bees any sugar water. He sells a kilogram for 3,500 AMD to friends and neighbors. The beekeeper says it's a labor of love as well as a way to make money. Harout has two children studying in Yerevan that he must support.
Hranoush Ghazaryan is another prominent beekeeper in Marts. She learnt the skills from her father-in-law who once kept 300 hives in the area.
Hranoush's 30 hives produced 400 kilograms of honey this year. Last year they produced 700 kilograms. She sells one kilo for 4,000 AMD, adding that if the market for honey was stable she could increase production to 1,500 kilos.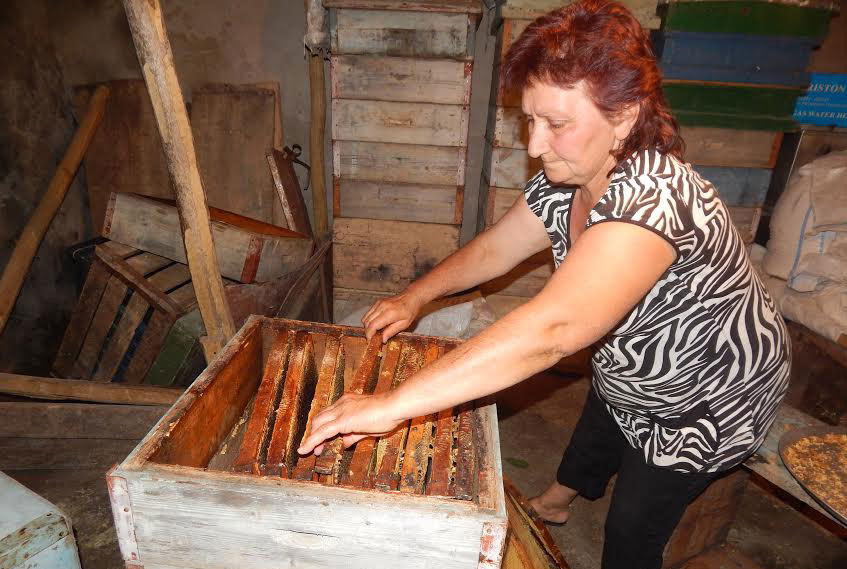 Hranoush believes it's the clean environment of the Motkor forest that produces such quality honey that many seek to buy.
Both apiarists oppose the operation of the Marts-Prvashen-Boudaghidzor gold mine.
"We are very opposed to the opening of the mine, but what can we do? Who listens to us? We also were against the mini hydro-plants on the Marts River, but they were built anyway," says Hranoush.
Harout argues that the mine will not only disturb the ecological balance of the forest but that local residents will pay a heavy price later on as well.