Technical Problems Can Be Deadly: Etchmiadzin's Inadequate Ambulance Fleet
11:31, September 24, 2015
It's not out of the ordinary for someone to call an ambulance in Etchmiadzin and be forced to wait quite a long time or for help never to arrive due to 'technical reasons'. Naturally, the ambulance dispatcher doesn't tell the frantic caller outright that the call will not be serviced. However, after listing the problems, the caller will be advised to bring the person to the hospital by car, otherwise they may have to wait for hours.
Bring the patient to the hospital by car or else desperately wait for an ambulance to arrive
The Vagharshpat Hospital has four ambulances. Two are 2010-2011 Ford and one is a 2003 Gazelle van. The fourth is a 25 year-old Raf that hardly is used.
The old Raf carries no medical equipment. Hripsimeh Vardapetyan, who runs the emergency unit, says the Raf is merely used to transport patients and doctors. The Gazelle is also bereft of equipment. The two Fords carry an oxygen tank and a machine to clear a patient's airwaves.
The Fords were originally equipped with electrocardiogram machines but they went off line during the first year and haven't been replaced.
Vardapetyan says that the hospital needs new ambulances since the Raf is in daily need of servicing.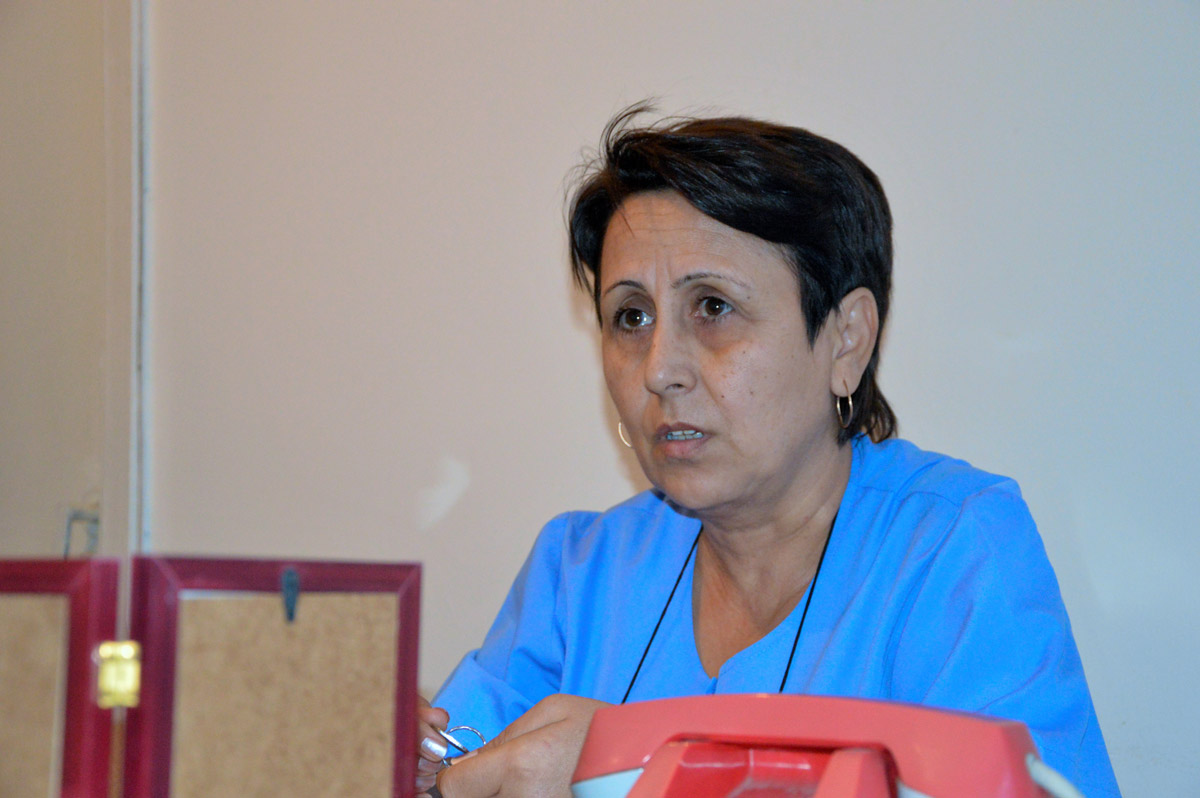 "Even the Gazelle and Fords are beginning to break down. Imagine, those vehicles are sent out to patients and I don't even know if they will make it. If the vehicle breaks down on the way, we call the patient and warn them that the ambulance will arrive late. So we have to send another vehicle if one is free," said Vardapetyan.
She says that the four ambulances are operated on a shift basis of two per day. The emergency unit can go without any calls for several hours and then be swamped within a thirty minute period.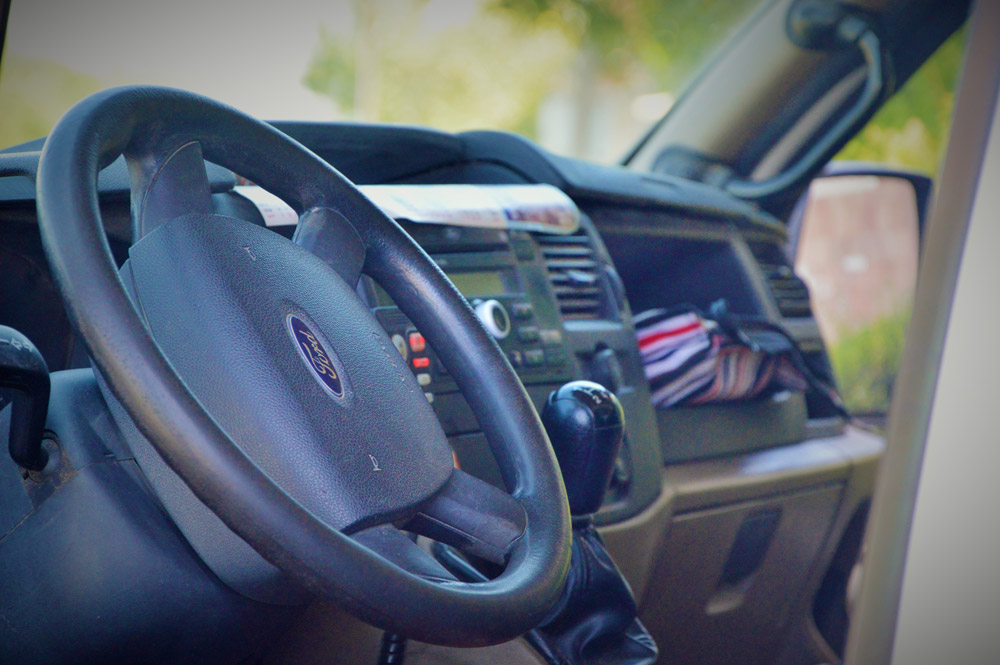 "We never say we can't respond, but delays happen. We warn them if an ambulance will arrive late and if they have another way of getting them to the hospital to do so. Otherwise they'll have to wait.
Vardapetyan says they sometimes put a third ambulance into service if needed but they rarely do so due to the costs involved.
"These are questions dealing with finances and I have no authority to answer. Suffice it to say that two ambulances operate daily with two crews. Daily, we receive 35-45 calls. Priority is given to the gravest emergency calls," said Vardapetyan.
Ambulances lack necessary medical equipment
In addition to the need for new vehicles, Vardapetyan says that they current ones also be outfitted with necessary medical equipment. She says that in lieu of equipment the hospital places its faith on its skills and experience.
Nevertheless, she agrees that ambulances are the first line of emergency medical treatment and that they should carry a cardiogram and artificial respirators.
The Vagharshapat emergency unit services the entire town of Etchmiadzin and 41 adjacent villages. The population of Etchmiadzin alone is 57,600.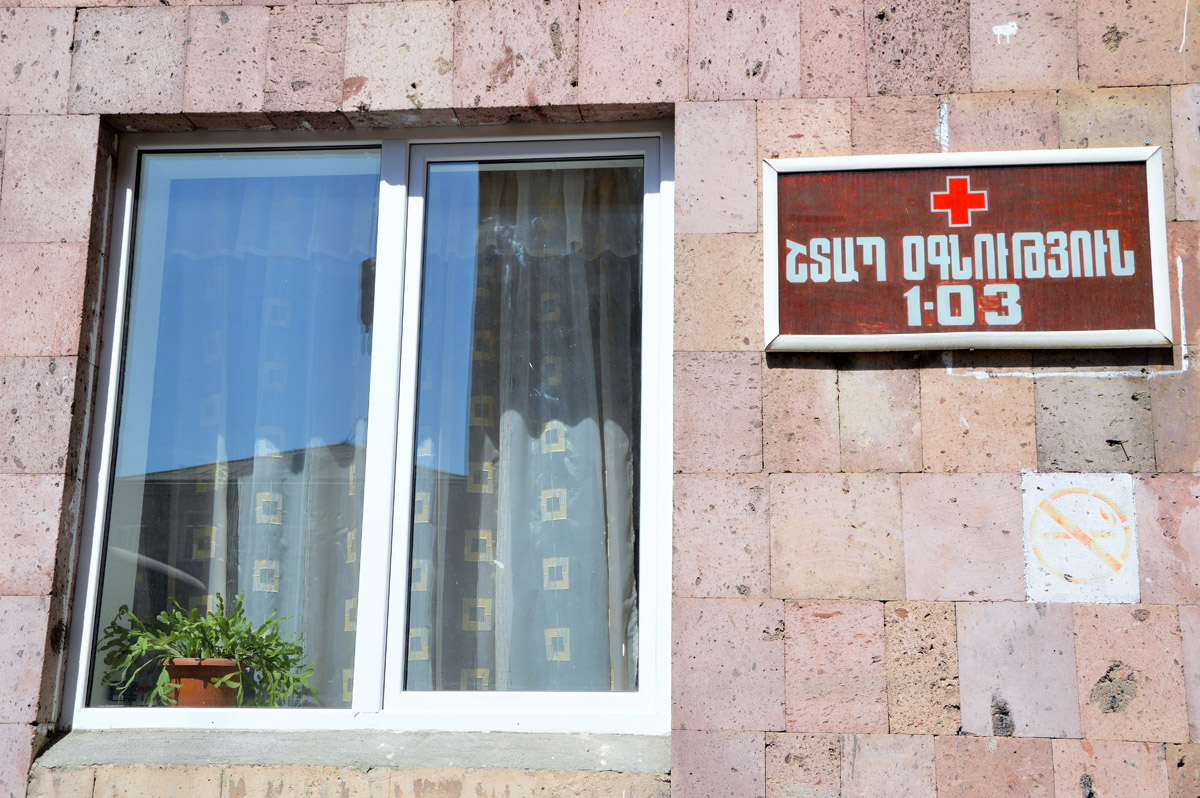 Vardapetyan noted that the poor condition of local roads doesn't help in terms of keeping the ambulances on the road in decent condition.
She confesses that ambulance drivers must decrease their speed significantly when transporting a seriously ill person back to the hospital given the potholed roads.
Vardapetyan also says that most drivers today do not yield to ambulances, even when their sirens are blasting.