19:00, December 18, 2015
Mher Yenokyan
Dear Jeffrey Deskovic,
I am a life-term prisoner from the Republic of Armenia, whose destiny is somewhat similar to yours, the only difference being that your struggle for the recognition of a judicial mistake yielded its results long ago, while mine still lingers. My colleagues at hetq.am send me information about wrongfully convicted people and about judicial mistakes. I collect these stories and read more and more. And I get stronger learning about the cases of innocent men like you. I learnt that you were found guilty of murdering your classmate and were convicted at the age of 17. Yet 16 years later a DNA test proved that you were absolutely innocent. You studied law upon your return to freedom and then devoted your life to revealing and correcting judicial mistakes.
My story is the following: In 1996, at the age of 20, I was sentenced to capital punishment after being found guilty of murdering my co-ed. Yet, for the following 20 years I have been struggling to reopen the case, to overturn the conviction based on one testimony, and prove my innocence. I am a 3rd year correspondence student at the law department at the Slavonic University and I work for hetq.am investigative online newspaper as a prison reporter. I hope you won't turn down my request and will answer my questions.
I shake your hand firmly, hopeful that one day we will meet in freedom,
Best regards,
Mher
Hello Mher
Sorry to hear of your injustice...
You have the facts of my case correct: I was arrested at 16, convicted at 17, and then exonerated sixteen years later due to DNA testing which proved that I was innocent, while also identifying the actual murderer. I studied law from the prison law library while still in prison, and then once freed I studied law at the John Jay College of Criminal Justice, obtaining a Masters Degree.
My life is devoted to fighting wrongful conviction, through raising awareness and seeking changes in the law to prevent wrongful conviction. At the same time, I did open a non-profit organization whose purpose is to try to free those who are wrongfully convicted.
Turning to you, it is interesting that you are a "prison reporter": we don't have anything like that in the U.S. that I am aware of. I have been in quite a few international publications, and it is always nice to add to that. It is also unique that you are taking law classes through correspondence.
I will not turn down your request for me to answer your questions. Below are you questions, and here are the answers.
What steps did you undertake to have your case reviewed during your 16 years of imprisonment?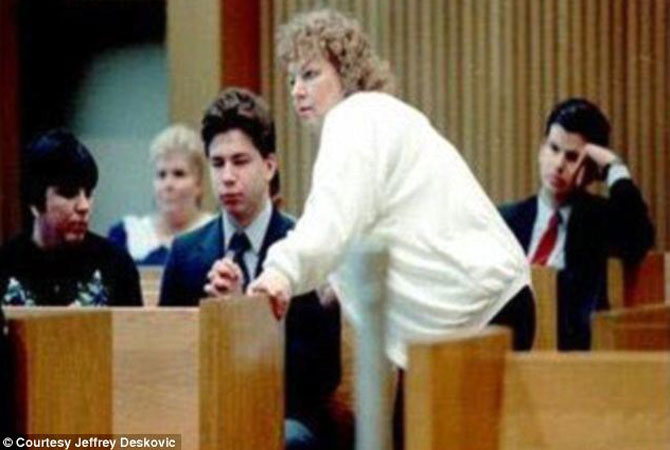 I put together a short synopsis about my case, which was not longer than 1 page. The letter asserted my innocence, and immediately jumped to facts about my case that would be an attention grabber to the reader- something that could make them see how my claim of innocence was plausible. I then added a couple of other attention grabbing things about my case [in my instance, I referenced the DNA not matching me and that I had been coerced to false confess, outlining the red flags surrounding that. I then mentioned different investigative directions to go in, in order to illustrate that my case was winnable. You cannot make the letter longer than 1 page. I then sent that letter around to lawyers, organizations that work on innocence cases, and to anybody I could think of who could possibly help me, either directly or indirectly. If it was indirect, I would make sure that the person I was writing understood how they could help me. I never presumed that they would understand how to help me.
When was your voice heard in the judicial system?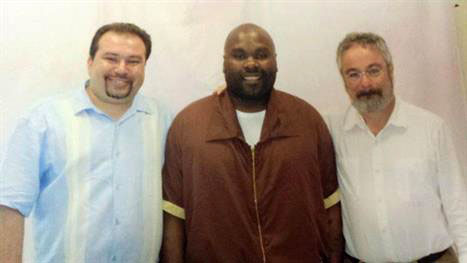 If you mean the court, then that was when a famous organization took on my case, The Innocence Project. But they got the District Attorney to allow me to have DNA testing, then they got the DA to agree to join the defense motion to overturn the conviction, and then to dismiss the indictment. But before that, I wrote The Innocence Project looking for help. They sent me a questionnaire, which I filled out. Then an investigator got different people to lobby them to take my case.
My country, Armenia, is afraid of admitting its judicial mistakes. There is no reopening of cases here, and the physical evidence is destroyed, so a DNA test isn't going to rescue us. What alternative solutions can you suggest under these circumstances?
Alternative solutions: you need an investigator to: a) look for similar crimes in nearby areas b) review all the police reports to see if there is an alternative suspect c) re-interview witnesses who testified, as well as the witnesses who did not testify but whose names appear in the police reports. e) somebody needs to get all the police reports because often some of these are hidden, illegally, which contain helpful information f) if there was any expert testimony, make sure that everybody was properly credentialed, and that it was a real science that they were testifying to, rather than a junk science.
You travel the world, attending conferences and seminars and raising awareness on the consequences of judicial mistakes. Do you plan to visit Armenia one day?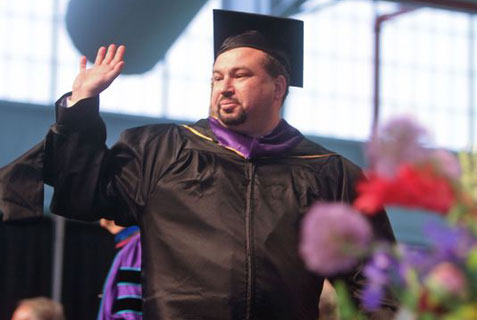 I don't currently have any plans to, but I would like to. If there are some places in Armenia that you could reach out to, and ask them to consider bringing me there to do some presentations and media interviews, I would come. I could talk about best practices and changes in the law that are needed in order to reduce wrongful convictions, with the hope that Armenia would make improvements to its legal system, so that, for example, evidence is not destroyed. While there, I would be willing to go see you.
The aims of punishment are the reformation of a criminal, prevention of crimes, and reparation of social justice. Are those aims attained in the US prisons? What is the impact of the "reformation" process upon the wrongfully convicted?
The goals of reformation of a criminal, prevention of crimes (deterrence) and reparation of social justice are not met in the US prisons. If the government was serious about those goals, there would be college education available in each prison, and vocational trades that had up to date training, verbal abuse by guards would not be tolerated, and inmate on inmate violence would be stopped. There were no serious efforts to prevent violence. Instead, the sole real goal in prison, notwithstanding the pretense of rehabilitation, is punishment.
Wrongful imprisonment is very traumatizing on the wrongfully convicted. Typical psychological impact includes: Post traumatic stress disorder, panic attacks, anxiety attacks, feeling of being frozen in time, feeling of moving at a slower speed than the rest of society, altered personality, mood swings, fear upon seeing law enforcement.
You asked me how many other people I helped free: I helped exonerate William Lopez. Here are a couple of links to articles about it:
https://theintercept.com/2014/10/08/william-lopez/
Life, friendship and death after exoneration - The Washington Post․
In three other instances, letters my organization wrote to the parole board helped persuade them to parole three other wrongfully convicted people whose innocence was clear but whose cases were not ready yet to go into court, as the US justice system requires the discovery of previously unknown evidence of innocence rather than being able to utilize evidence of innocence from the record.
I shake your hand firmly, hopeful that one day we will meet in freedom.
Thank you. It would be nice to meet you as well.
Best,
Jeff Deskovic
Top photo (from left): Deskovic, Yenokyan