Secret Accounts: Which Armenians Held Money in HSBC's Private Swiss Bank?
00:25, February 15, 2016
A financial scandal of international proportions erupted after Hervé Falciani, then an employee of HSBC's Swiss Private Bank, smuggled out the names of over 100,000 individual and corporate bank customers with secret accounts set up for tax evasion and more nefarious purposes.
Falciani turned over the documents to French tax authorities who then launched an investigation into the concealment of hundreds of millions of dollars from tax authorities. The smuggled documents were later obtained by the International Consortium of Investigative Journalists (ICIJ) via the French Le Monde newspaper. In addition to tax evasion, the documents offered a glimpse into the murky inner world of the HSBC's Swiss private banking arm, an institution that seemingly profited from doing business with a host of unsavory characters worldwide.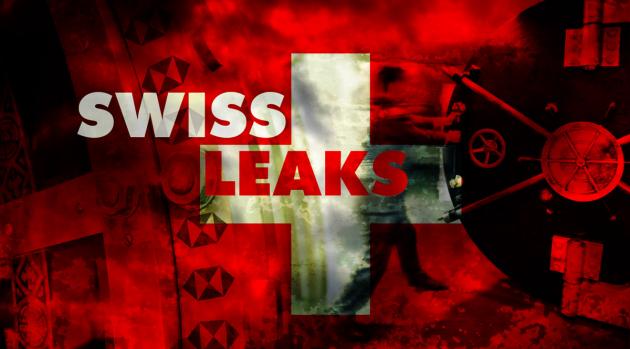 The ICIJ then created a 45-person team to study the documents. The findings were summarized in a February 8, 2015 article entitled "Swiss Leaks: Murky Cash Sheltered by Bank Secrecy". The entire ICIJ study, "Swiss Leaks", is a detailed account of the more than US$100 billion held by the HSBC's private banking system, broken down by countries and clients.
While the ICIJ prefaces the "Swiss Leaks" study by stating that "There are legitimate uses for Swiss bank accounts and trusts", the media organization also points out in the article cited above that "These disclosures shine a light on the intersection of international crime and legitimate business." The international crimes include arms trafficking, the trafficking of blood diamonds, in addition to tax evasion and outright money laundering.In its study findings the ICIJ admits that not all account holders were breaking the law.
At first, HSBC demanded that the ICIJ destroy all the data it had obtained. In January 2015, after being informed of the full extent of the reporting team's findings, HSBC made the following confession.
"We acknowledge that the compliance culture and standards of due diligence in HSBC's Swiss private bank, as well as the industry in general, were significantly lower than they are today."
HSBC added that it had tightened controls and implemented reforms, and that its Swiss private bank had reduced its client base by almost 70% since 2007.
The "Swiss Leaks" study revealed that 106,000 clients from 203 countries had accounts totaling more than US$100 billion at the private HSBC bank. The data was broken down into three categories: the accounts opened at the Swiss bank and account holders from 1988-2007; operating accounts and their maximum amounts in 2006-2007; notations by made bank employees regarding clients and conversations with them.
When compiling its list of top countries by #clients/by $money, the ICIJ decided not to display detailed information for countries with $0 and with 3 clients or less. Of note is that one client could be linked to more than one country, given that citizenship, place of birth and residence is taken into account.
The Top Countries by Client Number (2006-2007)
Switzerland – 11,235
France – 9,187
United Kingdom – 8,844
Brazil – 8,667
Italy – 7,499
The Top Countries by $Money (2006-2007)
Switzerland – US$ 31.2 billion
United Kingdom – US$ 21.7 billion
Venezuela – US$ 14.8 billion
USA – US$ 13.4 billion
France – US$ 12.5 billion
So where did Armenia rank in the listings? The country ranked #146 among the 203 countries with the largest dollar amounts in the leaked Swiss files.
(As for Armenia's regional neighbors, Turkey was 23rd on the list with 3,105 clients and total accounts of $3.5 billion at HSBC's Swiss bank. Russia was 35th on the list – 740 clients and $$1.8 billion. Iran was 38th – 573 clients and $1.5 billion, Georgia was 132nd - 25 clients and $29.4 million. Azerbaijan was 167th - 14 clients and $3.8 million.)
10 Clients A
ssociated with

Armenia and Other Armenians with Swiss Bank Accounts

According to "Swiss Leaks" findings, there were 10 clients associated with Armenia (4 had an Armenian passport/nationality) who opened 21 client accounts between 1989 and 2006 that were linked to 23 bank accounts. The maximum amount of money associated with a client connected to Armenia was $5.8M.

17 of the 21 client accounts were opened by private individuals, 2 by offshore companies and two were "numbered" accounts. The ICIJ states that these ten clients held a total of $15.4 million in the bank between 2006 and 2007.

While Swiss Leaks stated that four of the ten clients were either citizens of Armenia or had Armenian nationality (not ethnic), Hetq obtained data from the ICIJ regarding the ten clients and it turns out that all are ethnic Armenians or companies registered in Armenia. Furthermore, there are other ethnic Armenians, citizens of other countries, who held accounts in the Swiss bank. As such, they are not included in the list of clients 'associated with Armenia'. (We will have something to say about these other Armenians later on). For now, let's see who these ten clients were.

Karekin II - Supreme Patriarch and Catholicos of All Armenians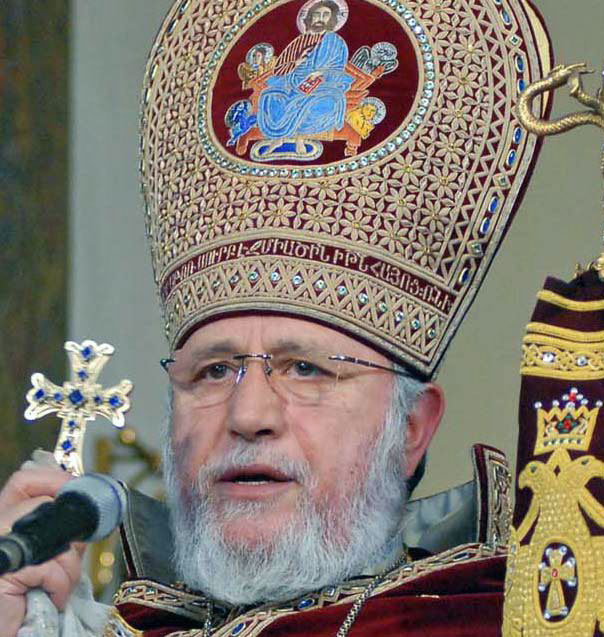 HSBC internal files first listed Karekin II among its clients in 2000. He was connected to an account named "His Holiness Karekin II Nersis" that listed one bank account and held as much as $1,074,926 in 2006/2007.
The leaked files do not specify the exact role that Karekin II had in relation to the account.
In response to an ICIJ query, the Mother See at Etchmiadzin claimed that the account in question was opened by His Holiness Karekin II's predecessor "for the benefit of the Church and its charities, and that the account was transferred to His Holiness Karekin II Nersissian upon the death of his predecessor to be used for the same purposes.
The Catholicosate –the area of responsibility of the Catholicos- of the Armenian church is a national religious institution and is not subject to any taxes" and that His Holiness "has immunity from any taxes."
Radik Martirosyan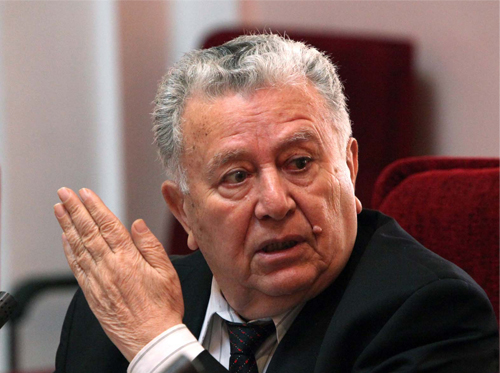 Martirosyan, who has served as the president of the National Academy of Sciences of Armenia since 2006, also had an account in the Swiss bank. Born in 1936 in the NKR village of Mataghis, Martirosyan opened a client account in the bank on December 4, 1997 when serving as rector of Yerevan State University (1993-2006). From 2006-2007 Martirosyan had $14,684 in the Swiss bank. His client account was numbered – 3310FT. Only Martirosyan can explain why his account was numbered.
Of interest is the fact that the bank account was a joint account. The joint owner was Archbishop Shahe Ajemian (Ajamian in ICIJ documents, 1926-2005). In the ICIJ documents he's listed as a bishop of the Armenian Apostolic Church (Jerusalem). This is outdated information. (An interesting sidebar is that Ajemian was an Honorary Doctor at the National Academy of Sciences (Armenology).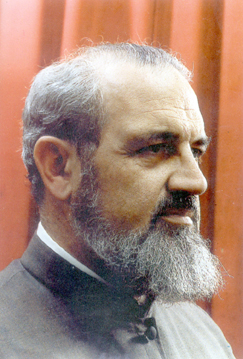 He was a member of the Brotherhood of Saint James of the Armenian Patriarchate of Jerusalem from 1960 to 1994. During his years of service in Jerusalem–he was Chancellor and Property Manager for the Patriarchate. In 1994 Ajemian moved to Armenia and established the Theological Faculty at Yerevan State University. In the ICIJ documents, Ajemian (born in Aleppo) is listed as an Israeli citizen residing in Jerusalem's Mt. Olive neighborhood. This is why Ajemian wasn't included in the list of individuals associated with the Republic of Armenia.
Another account linked to Ajemian is client account "3304SA". This numbered account was opened in March 1997 when the archbishop had already moved to Armenia. There are ten bank accounts linked to client account "3304SA". Two other individuals are linked to the numbered account – Silvia Adjamian (registered as residing in Cliffside Park, NJ) and Diana Dikranohi Mkhitarian (Tenafly, NJ). These two individuals had numbered client accounts of their own. The ten bank accounts linked to "3304SA" held a total of $3,960,278 in 2006-2007.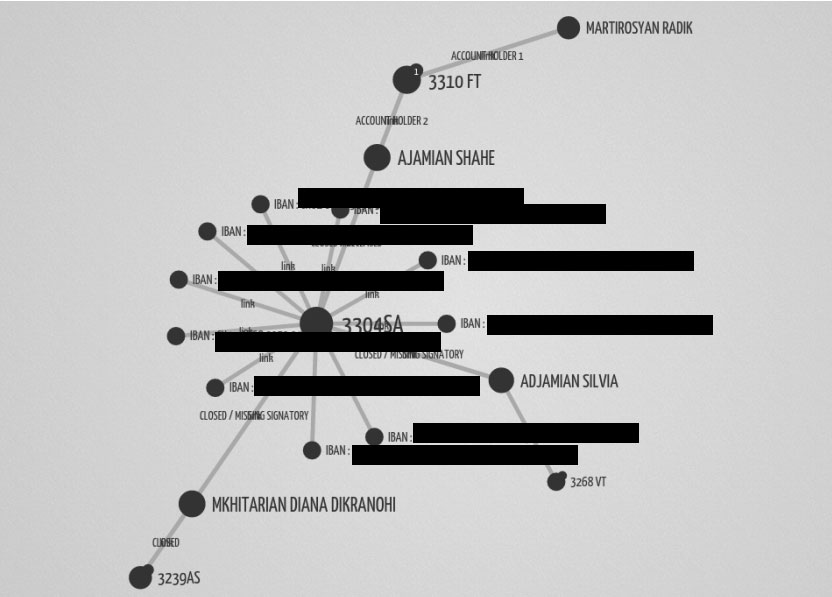 Gagik Bazikyan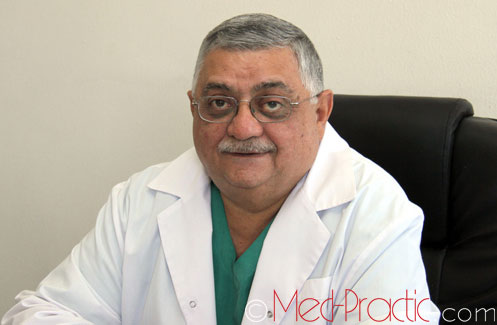 Gagik Bazikyan is the deputy director of dispensary and polyclinic problems and the head of oncology department at Armenia's V.A. Fanarjian National Center of Oncology in Yerevan. He is one of the ten individuals revealed in the Swiss bank documents with ties to Armenia. Even though the documents sent to Hetq by the ICIJ show that Bazikyan held no money in the bank from 2006 t0 2007, his name, according to other data, was linked to another client account registered as Roseland Services Corp. Bazikyan, as well as Yousef Haik Setrak Babikian and Walid Adib Omar Taybeh, were the beneficiaries of the Roseland Services Corp. account, according to the ICIJ. The latter two are from Amman, Jordan. In 2011, they patented a cancer treatment drug in the United States. Yousef Babikian and Khatoun Babikian had another client account under the name of Khatoun.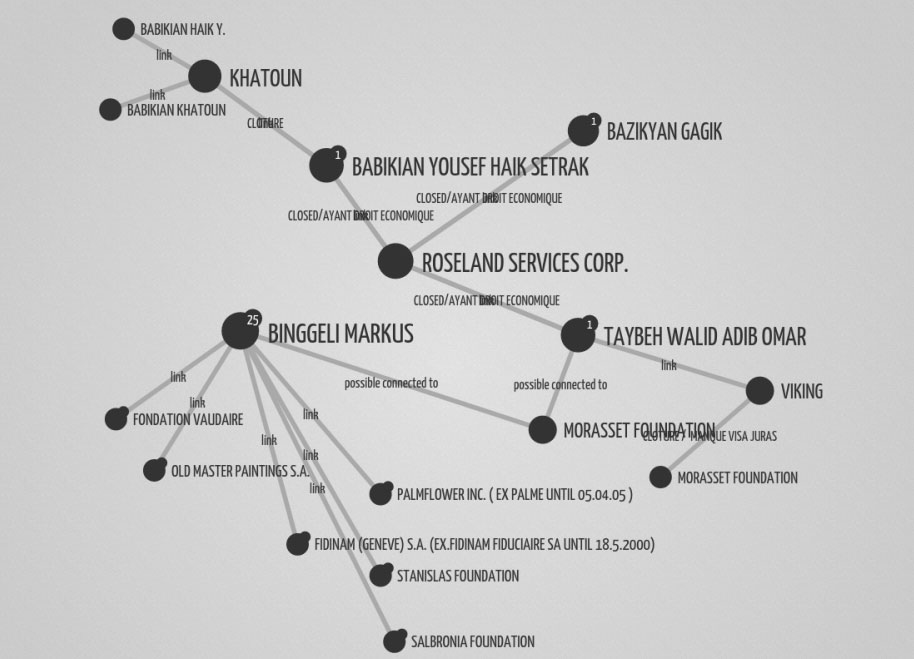 HSBC Bank Armenia CJSC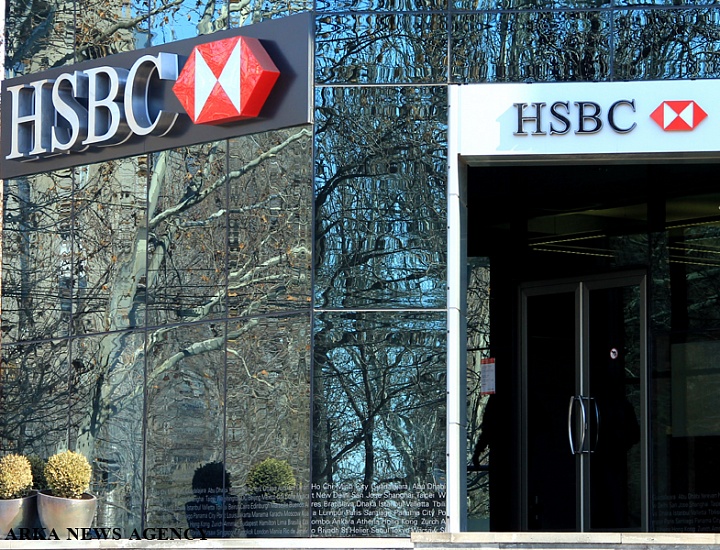 HSBC Bank Armenia CJSC had $3,552,555 in the HSBC Swiss bank between 2006 and 2007. In 1996 Midland Armenia Bank was founded in Armenia. Earlier, in 1992, HSBC Holdings plc (the main company of HSBC Group) obtained Midland Bank which, until 1999, operated under that name. That year the name was changed from Midland to HSBC. In Armenia, Midland Armenia Bank was changed to HSBC Bank Armenia CJSC. The bank is a joint venture between the HSBC Group, which has 70 per cent ownership, and members of overseas Armenian businesses with 30 per cent ownership. Vatche Manoukian, a London-based investor and founding shareholder of the bank, was appointed chairman of the board in 1995. Manoukian also serves as a member of the Board of Trustees of the Hayastan All Armenian Fund.
Armimpexbank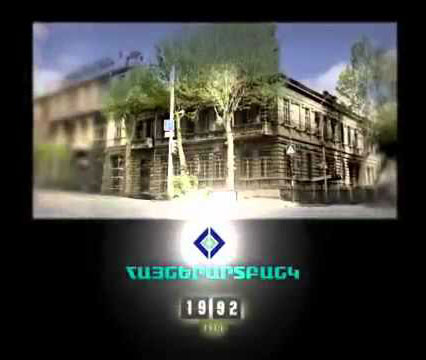 Armimpexbank was the name of AmeriaBank CJSC prior to 2008. Armenian Import-Export Bank CJSC was founded in 1992. In April 1995 Computron Industries Establishment (Lichtenstein), purchased the majority of shares of the Bank. In August 2007, the main share holdings of the Bank (96%) was obtained by TDA Holdings Limited (which was renamed to Ameria Group (CY) Limited in November, 2011). In 2007-2013, gradually increasing the Charter Capital of the Bank, the major shareholder Ameria Group (CY) Limited increased its equity participation up to 100%.
According to the ICIJ, between 2006 and 2007 Armimpexbank CJSC held $2,770,051 in the Swiss HSBC bank.
Irina Kliouchnik Akopova and Julienne Baloian
The IJIJ has next to no data regarding Akopova. The amount of cash in this deposit from 2006-2007 isn't mentioned. Documents reveal that she was born in Armenia in 1946.
Baloian was also born in Armenia (Leninakan, 1950). Her address is registered as Belgium. According to the ICIJ, she had $877,536 in the Swiss bank from 2006-2007.
Armen Khachador Lazarian
Lazarian was born in 1920 and died in January 2005. Nevertheless, according to the ICIJ, there was $92,326 in his account from 2006-2007. Records show that Lazarian lived in London's Royal Borough of Kensington and Chelsea; the location where his death was registered. Nevertheless, in bank documents, Lazarian was portrayed as a citizen of Armenia and thus included in the list of those with links to the country.
Ovik Nalbandyan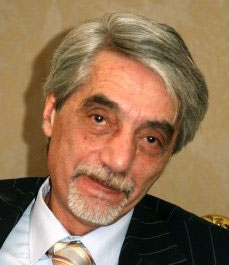 Nalbandyan, who resides in Russia, was born in Armenia in 1947. Now a Russian citizen, Nalbandyan graduated Moscow's Physical Mathematics Institute. He taught at Yerevan State University from 1976-1989 and served as a department head at Armenia's Ministry of Education from 1989-1994. Nalbandyan served as a division head at the Obukhov Institute of Atmospheric Physics of the Russian Academy of Sciences. The author of numerous scientific papers, Nalbandyan is also engaged in speech technology matter. He, along with a few others, founded the Moscow Socio-Humanitarian Institute in 1996.
According to ICIJ documents, Nalbandyan had $1,162,620 in the Swiss HSBC bank from 2006 to 2007.
Sarkis Serge Bedoian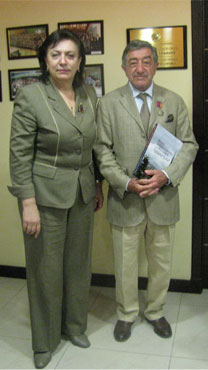 Bedoian was born in France (Bourg-la-Reine – a southern suburb of Paris) in 1944. Bedoian is a member of the Diocesan Council of the Armenian Apostolic Church in France. A Hetq source says that he has close ties to Catholicos Garegin II and was also close to Archbishop Shahe Ajemian. While the ICIJ notes Armenia as Bedoian's address, he doesn't appear in Armenia's voter registry and is a citizen of France.
(The photo to the left shows Bedoian and Minister of Diaspoea Affairs Hranush Hakobyan.)
Every year Bedoian organizes a trip to Armenia for students at the École Franco-Arménienne Tebrotzassere and École Saint Mesrob in France to participate in April 24 Genocide commemorations. In 2011, Armenia Minister of Diasporan Affairs Hranoush Hakobyan bestowed Bedoian with the "Boghos Noubar" medal. In 2014, Armenian President Serzh Sargsyan awarded Bedoian the Movses Khorenatsi medal for his contribution in strengthening Armenia-Diaspora relations and preserving Armenian identity.
On May 31, 2015, the Church of the Holy Archangel was consecrated in the town of Sevan. The construction of the church began in 2009. Construction was financed by Sarkis Bedoian of France, in memory of his parents Avedis and Takuhi Bedoian. The architect was Artak Ghulyan.

On that day, Sevan Mayor Rudik Ghukasyan made Bedoian an honorary citizen of the town and Catholicos Garegin II Holiness bestowed Mr. Sarkis Bedoian with the Medal of St. Sahak-St. Mesrop.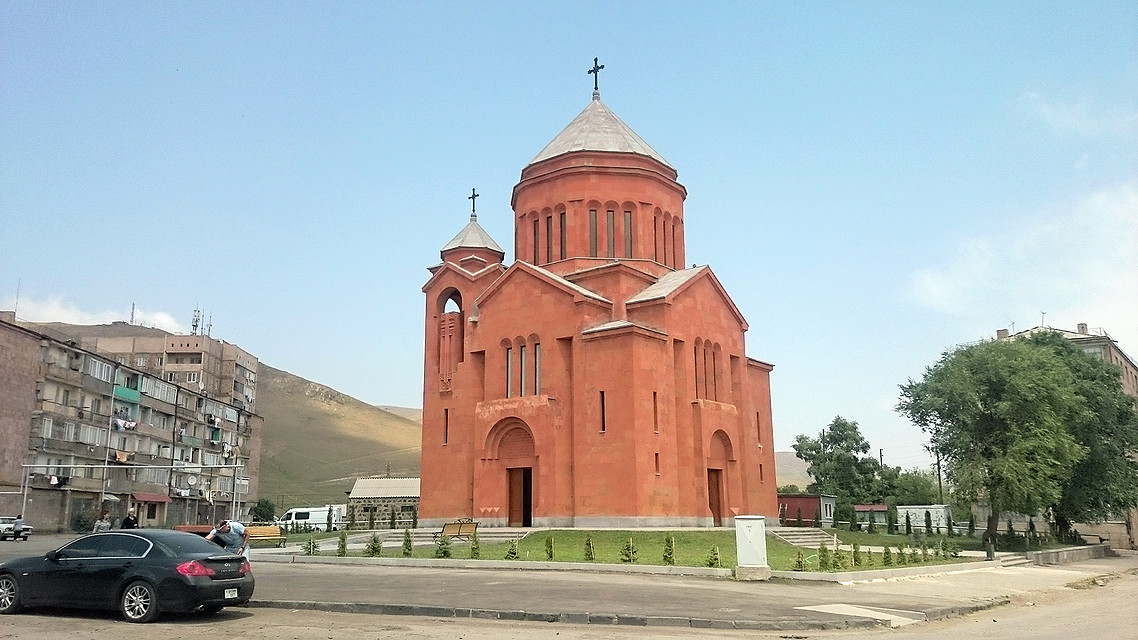 Bedoian is a deacon in the Armenian Apostolic Church and served at the first Divine Liturgy at the Sevan church.
According to ICIJ data, Sarkis Bedoian had six client accounts at the HSBC Swiss bank from 2006-2007. Regarding Armenia, the IJIC noted that the maximum amount of money associated with a client connected to Armenia was $5.8M. Bedoian is the client referred to. He had $5,818,919 in the bank during those years. Internet sources claim that Bedoian is the president of a real estate management firm founded in 1992 called Financiere Marceau. The company is registered at 14, Rude de Berri, Paris. (See below)