18:00, April 12, 2016
On March 1, 2016, the chief of staff of Armenia's parliament signed a 130.240 million AMD (US$272,000) deal with Flesh Ltd. to provide gasoline for the legislature's fleet of cars.
Since there wasn't enough cash in the coffers on the sign date, on March 31, it was decided to only purchase 112.843 million drams worth of gasoline. The remainder would be purchased when cash was available.
According to the contract, Flesh had to supply regular gasoline at 410 drams (86 cents) per liter, super at 460 per liter, and diesel at 410 per liter.
The parliament's fleet of cars service the president of the legislature, his two deputies, presidents of the standing committees (14), their deputies, and the National Assembly staff members.
Armenia's legislature is a much maligned body, criticized in the local press for inefficiency and overall ineffectiveness.
Legislators not only receive gasoline as a perk, but also receive rent and utility subsidies. Theoretically, legislators are expected to actually work for all these subsidies paid for by taxpayer dollars.
Other than using crude language and taking up space, let's take a look at some of the more "infamous" MPs and see what they actually contribute. Topping our list of slackers is Arakel Movsisyan (aka Shmays) and Mher Sedrakyan (aka Tokhmakh Mher).
The list of MPs taking up space continues. Let's just list the following who, while refraining from vulgar language, are never heard from at all in the legislative chamber. They silently arrive (if and when they do show up), and press the yea or nay button as instructed. There's Marineh Marabyan, Nahapet Gevorgyan, Spartak Melikyan, Karen Saribekyan, Artur Stepanyan, Murad Guloyan, Harutyun Charagyuzyan, Moushegh Petoyan, among others.
The amount of expenditures approved by the parliament doesn't directly reflect the work it does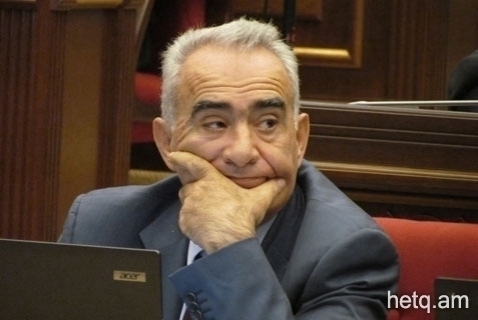 Hetq has written about the family business interests of Armenian National Assembly President Galust Sahakyan. His wife and sons control a mini-business empire in the country covering the gamut from health to public transportation.
Armenian National Assembly Vice President Hermineh Naghdalyan, who also heads Armenia's delegation in PACE, also has a shrewd business sense. Within her close circle of friends, Naghdalyan is known as the "Mrs. Business".
In 20124, her company SISIAN F&PA, Ltd. again won a multi-million AMD road repair contract. The 452.2 million AMD (US$1.1million) contract, signed on May 22, was to repair the Yerevan-Yeraskh-Goris-Meghri stretch of highway linking Armenia to Iran.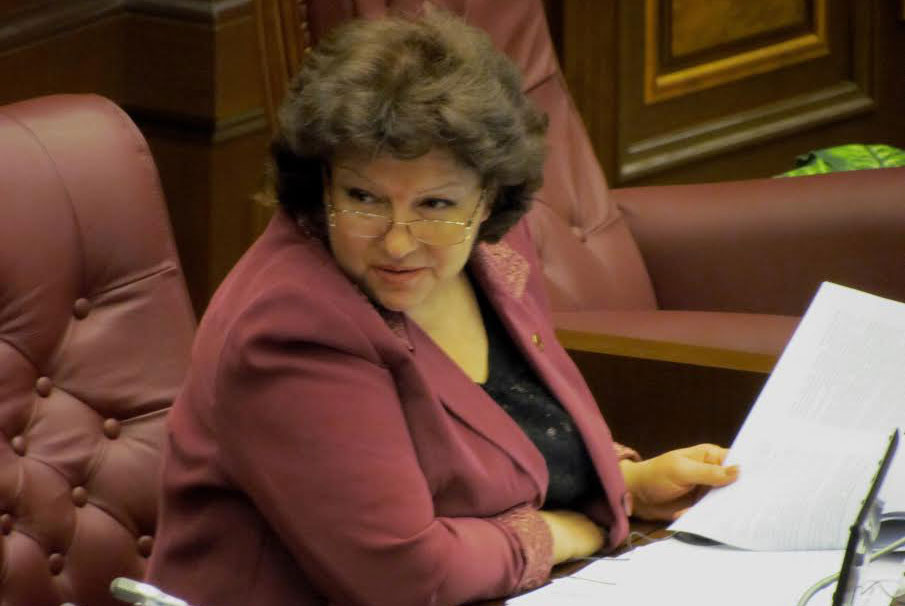 In July of 2013, Naghdalyan's company won a 409.2 million AMD contract to carry out repairs on sections of the very same Goris-Meghri highway, down to the border with Iran.
In essence, Naghdalyan reaped a pretty profit every year by wining government contracts to repair the same stretch of highway. Her profit on the 2014 contract was estimated at 17.9 million AMD (US$43,300).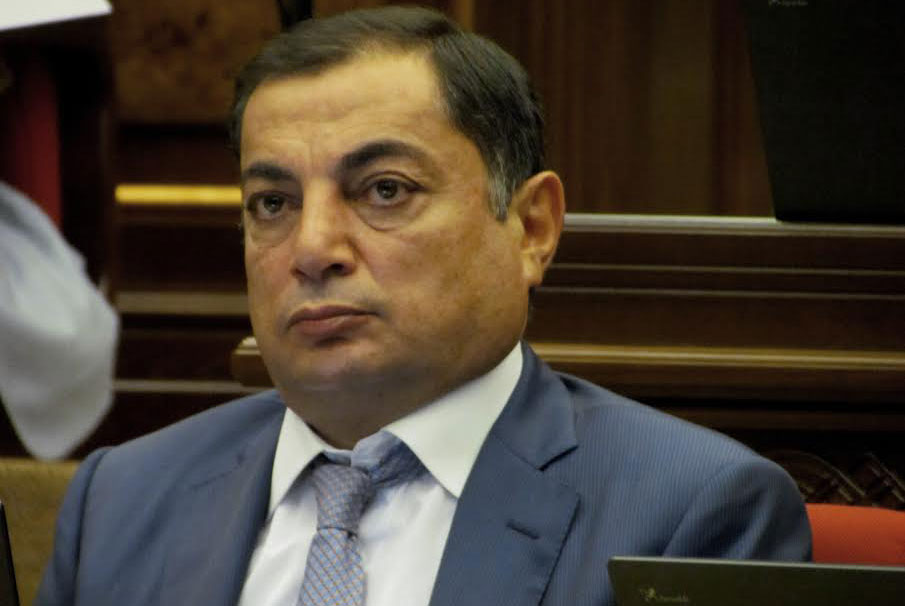 The press in Armenia recently had a field day lambasting the super expensive "fairytale wedding" of the daughter of Vahram Baghdasaryan, who heads the ruling Republican Party faction in parliament.
Yes, the legislators noted above have deep pockets. The question remains how did they make their millions. Is it any surprise that they have gotten rich while serving as MPs? They pull the purse strings and the laws they pass haven't done all that much to stop people leaving Armenia or making much of a dent when it comes to resolving the country's most pressing problems.
To be sure, there is waste and outright theft in many parliaments around the world, especially in developing countries like Armenia. But where's the oversight? Who is checking the books?
Where's the accountability when it comes to the expenditure of taxpayer drams? MPs in Armenia have been given carte blanche. Instead of coming up with legislation that matters and vetoing the bureaucratic fat, MPs have all the time in the world to argue amongst themselves as to who will get a seat on which international delegation and spend a few days overseas at state expense.
Since state expenditures have yet to be critically analyzed in terms of effectiveness, the public at large regards all such spending a waste of money.
Numerous sectors and issues do in fact need cash injections. It's merely a matter of priorities and oversight.
So what if some legislators are upset that spending on their pet projects has been cut. It's about time that average citizens see their taxes being spent on programs and projects that actually produce results in their benefit – wages, pensions, education reform, healthcare, improving conditions of military personnel…