10:05, May 12, 2016
Armenia's National Assembly yesterday debated a new Law on Medicine designed to replace the current law that was adopted in 1998 and is considered lacking. The new law has been introduced by Deputy Minister of Health Sergey Khachatryan.
The government argues that a new all-encompassing law is necessary to regulate the ever growing market in medicines and to keep up with new developments.
The law stipulates that all medicine wholesalers must be licensed.
The new law envisages a licensing requirement for all medicine producers and will levy stiff penalties for unlicensed manufacturers. Fines will also be levied for falsifying laboratory testing of medicines.
Khachatryan adds that to safeguard consumers, the new law specifies improved requirements regarding the packaging and labelling of medicines and the inclusion of usage directions in Armenian.
Price of Medicine to Rise After Passage of Bill
MP Edmon Marukyan says that many small drugstores and medicine retailers are upset about the bill because they argue it will just maintain the monopoly of big players in the sector. They also argue that the bill increased bureaucracy and the risk of corruption.
Marukyan says he's received information that medicine prices will go up in Armenia if the bill is passed and that retailers will not be able to import medicines anymore.
During surgery, some medicines don't relieve pain or put you to sleep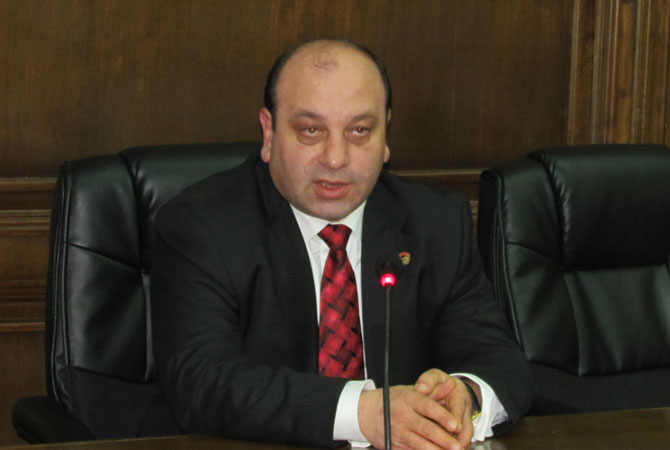 Rule of Law (OYK) MP Hovhannes Markaryan says that there is a lack of quality medicine in Armenia and everyone knows it, adding that people going overseas are always asked to bring a few boxes of basic pain relievers back with them.
"We have spoken to many doctors and surgeons who tell us that even though they inject the patient with an anesthetic or a sedative, they don't do the job," notes Markaryan.
Markaryan says that the smaller medicine companies import better quality and less costly drugs and that people know which drugstores to patronize.
Will clay stop being sold as medicine?
Prosperous Armenia Party (BHK) MP Naira Zohrabyan says her party will vote in favor of the bill, which is great on paper. Zohrabyan does have reservations as to its implementation.
Zohrabyan said that those going overseas are requested to bring back everything from basic fever reducers to more complex drugs. She told the story of a family who went to Georgia and purchased a full course of chemotherapy medicine for a relative. On the way back, Armenian customs officials seized the drugs and charged the family with smuggling.
She added that the price of medicines will surely increase due to the new requirements placed on companies, such as storage standards. As a final statement, Zohrabyan said, "To be honest, I don't think that the problem will be rectified."
Summing up the government's position, Deputy Minister Khachatryan noted that the new law was drafted and introduced because distribution of medicines in Armenia needs to be regulated.
He added that the law would not negatively impact small drugstores.
Khachatryan noted that as of May 1, there were 1,866 drugstores operating in Armenia and that the high price of medicine, compared to Georgia, is due to the 20% VAT.