Nshan from Vosgehat: Keeping the Village Bus Station Clean for $15 a Month
09:23, June 10, 2016
Nshan Gevorgyan gets paid 5,000-7,000 ($10-15) every month for keeping the bus station in the Armavir village of Vosgehat clean.
The 55 year-old can be seen picking up the trash and empty bottles on his nightly round that usually takes place between two and three in the morning.
Nshan says that village mayor Gevorg Nersisyan told him that he'd get paid more if the money is there.
He sells the empty beer bottles he collects and makes an additional 5,000 AMD per month. It's his turf. The local taxi drivers shoo away strangers who wander in with their eyes on those bottles.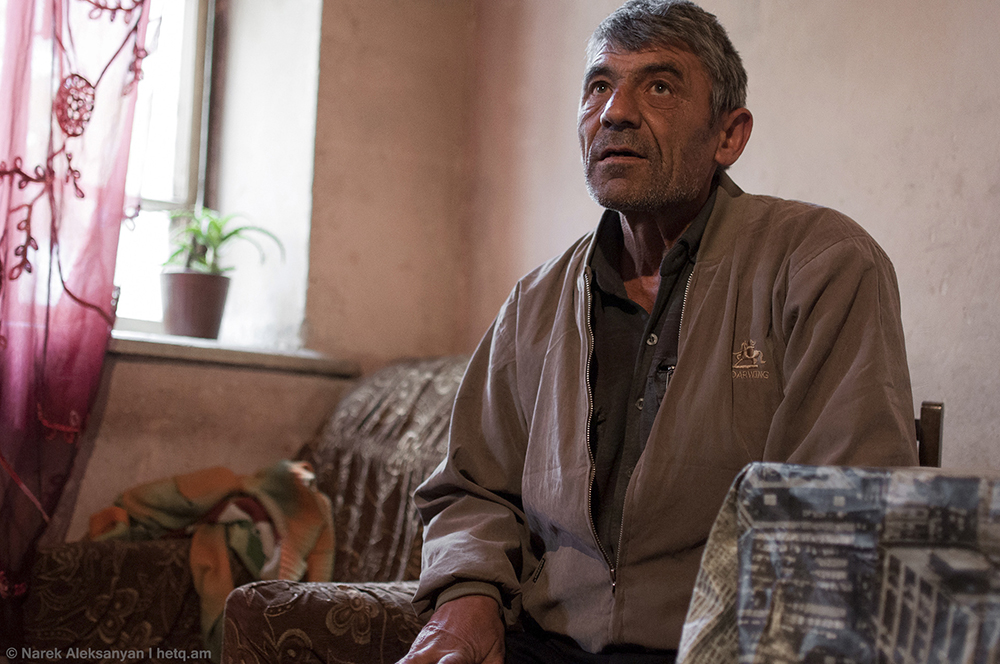 Nshan also receives a disability pension of 35,000 AMD and a family subsistence allowance of 22,000 AMD per month. "We get by, but I'd be lying if I said it was enough," says Nshan, who has trouble walking.
Nshan lives with a school-aged daughter in a few decrepit rooms on the first floor in one of the village's four story buildings. His wife died several years ago.
Tamara, his eldest daughter, lives with her husband and the three children in the family house. They have been given the one room. Tamara is expecting her fourth child.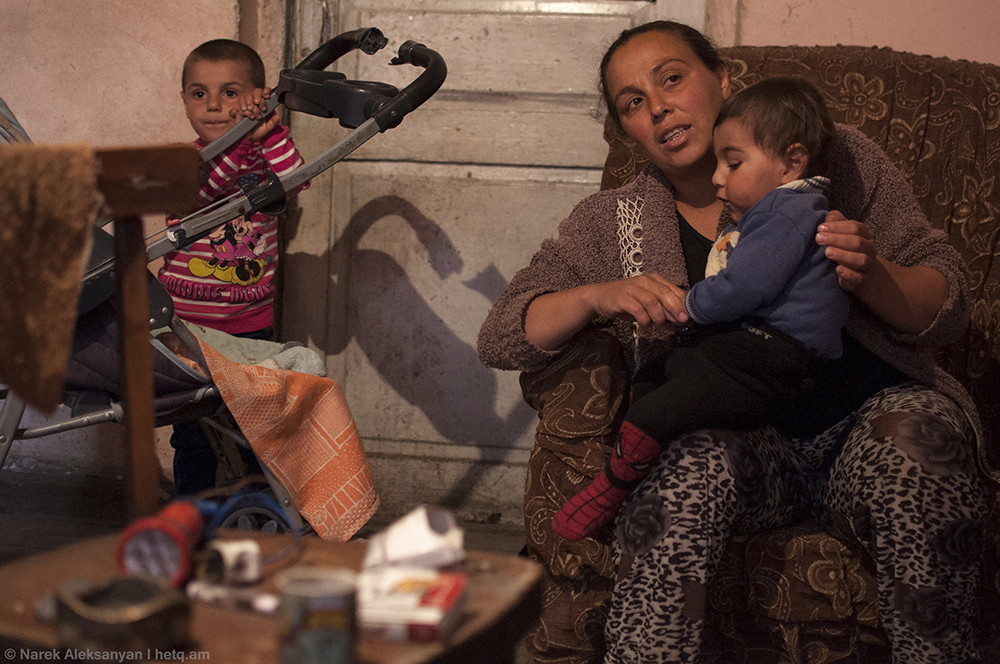 Tamara's youngest child suffers from cerebral palsy. They have no money for medical treatment. They can't afford to take the child to Yerevan for special massage sessions.
Nshan says he smokes 1.5-2 packs of unfiltered Chiboukh cigarettes a day. He doesn't want to pay extra for filtered cigarettes and would rather spend the savings on his youngest daughter.

"When I get my pension, I travel to Etchmiadzin and buy cheap food. We get by. The money ain't enough, but the bottles I sell lets me buy cigarettes," Nshan says.
Nshan doesn't buy wood to heat the place in the winter. He burns animal dung briquettes that he makes himself. He collects the dung from a neighbor in the summer and dries it in the yard.
There are a few bicycles in the yard that residents have brought for Nshan to repair. Whenever he tells them that he doesn't have the skills to repair a certain problem, they tell him they aren't in any rush. They would rather give the work to Nshan.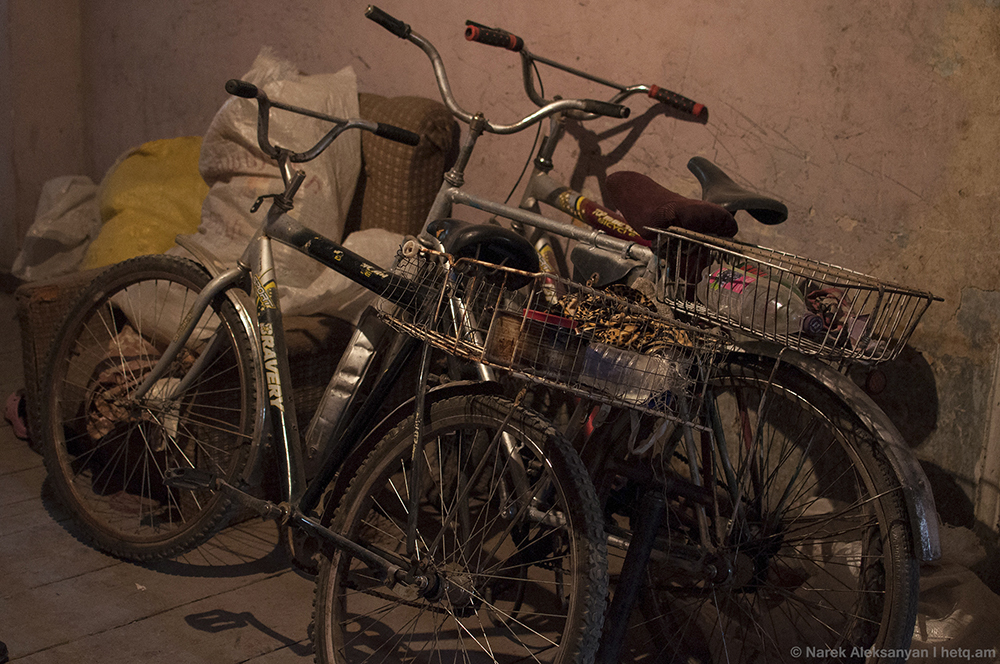 During our conversation, Nshan never uttered a complaint against anyone or said that he was in need of assistance.
His only concern is his daughter, now in the tenth grade. She has to fetch water tens of meters away for use at home. Nshan estimates that it would cost 200,000 AMD ($420) to run a water pipe to the main in the street.
They don't have natural gas as well The pipe runs along the outside wall. Neighbors installed the pipe, but Nshan doesn't have the money to tap into it.
Photos: Narek Aleksanyan