Overcrowding at Ashtarak's Primary School: Even the Boiler Room Has Been Converted into a Classroom
17:36, December 19, 2016
It's six degree Celsius and snowing heavily.
Students at the Vardges Petrosyan Primary School in the Armenian town of Ashtarak are blowing into their cupped hands to keep war and looking for some shelter.
It's time for gym class, but the school has no gym. Students in the lower grades have gym in the classroom, while upper students usually go outside. Gym instructor Zhanna Bondaryeva says everyone from the ministry on down knows the school's condition.
"We can't play basketball or football. All we can do is some light athletics. What can I do?" says Bondaryeva, adding that last winter she took the older students to a nearby school so that they could play volleyball after class.
Gym isn't the only problematic class at the school. There used to be a computer training class but the equipment is now in storage.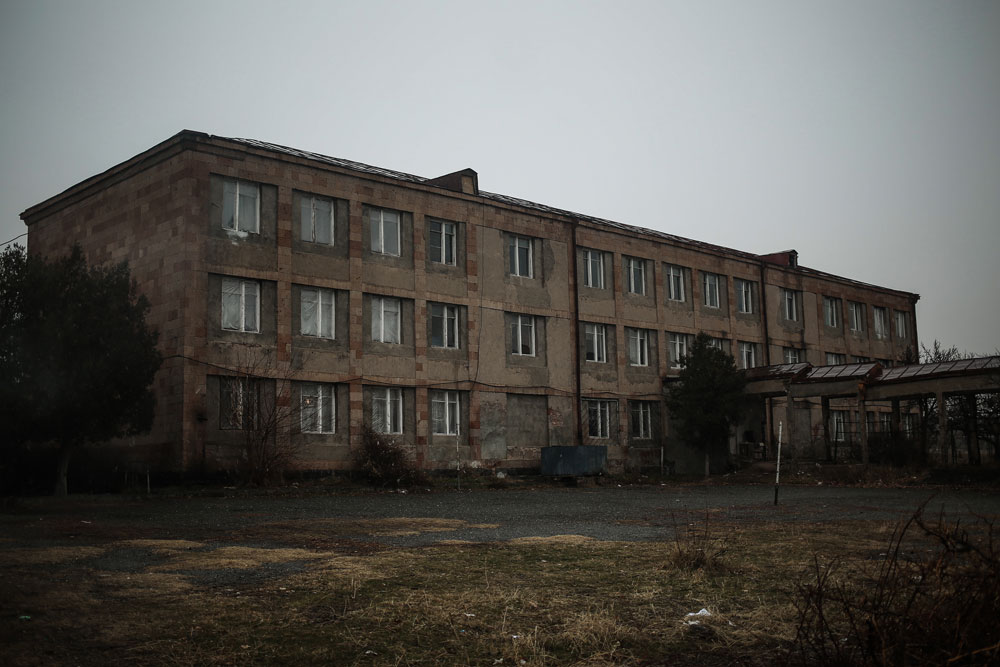 Problems started to surface when the government decided to transform the nearby Norayr Sisakyan School into a senior school several years ago. Grades 1-7 were phased out and the Vardges Petrosyan School had to make up the difference. Student enrollment has increased from 150 to 598.
Chess instructor Armen Grigoryan says that no one from the government visited the school to see if it was capable of handling the influx of new students.
The Vardges Petrosyan School has undergone significant renovation since being constructed in 1962.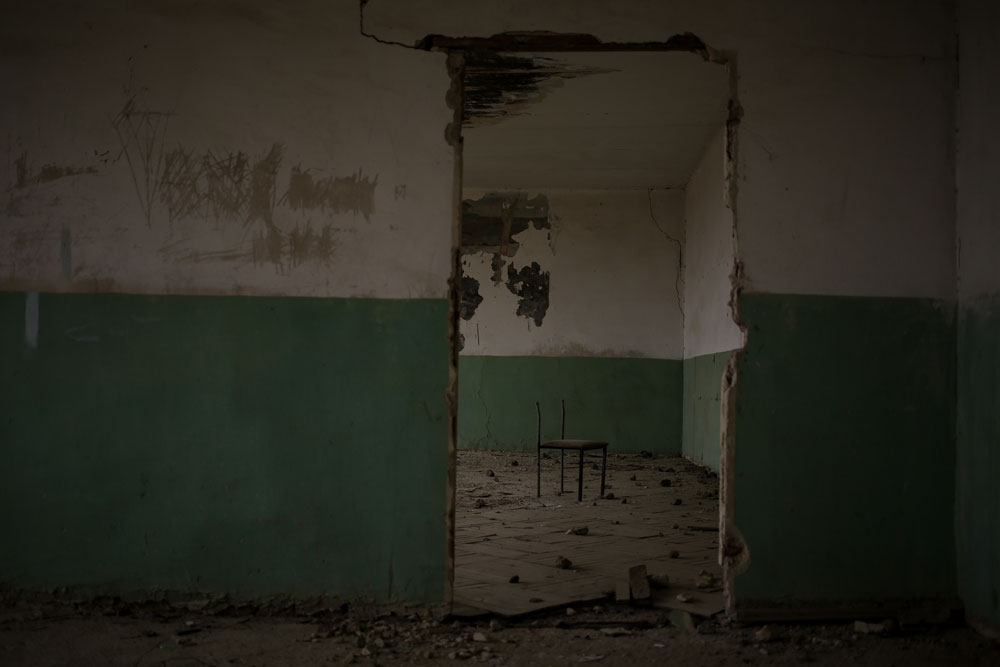 In order not to reject any new students, school management has decided to use all the rooms as classrooms. Principal Grisha Gevorgyan says that, as a result, the school no longer has a science lab, library, or events auditorium.
Even the school's boiler room has been turned into a classroom. A thin plaster board separates students from the boiler. Principal Gevorgyan shares his office with the school's janitor and bookkeeper.
Gevorgyan says the school now has 21 classrooms.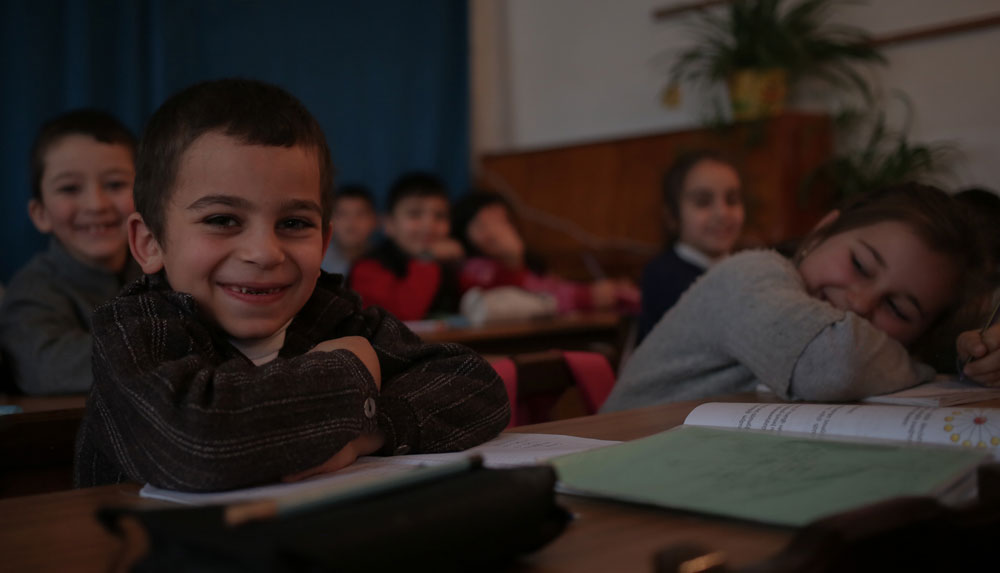 The principal says there are 36 and 37 pupils in the two first grade classes; which isn't permissible. He says the quality of instruction will suffer because of overcrowding.
Belania Haroutyunyan, the school librarian, along with her books, is now is relegated to a tiny room. Where once she had scores of bookshelves, now, the books are scattered on desks.
"I really feel terrible. We're losing a generation of new readers," she says.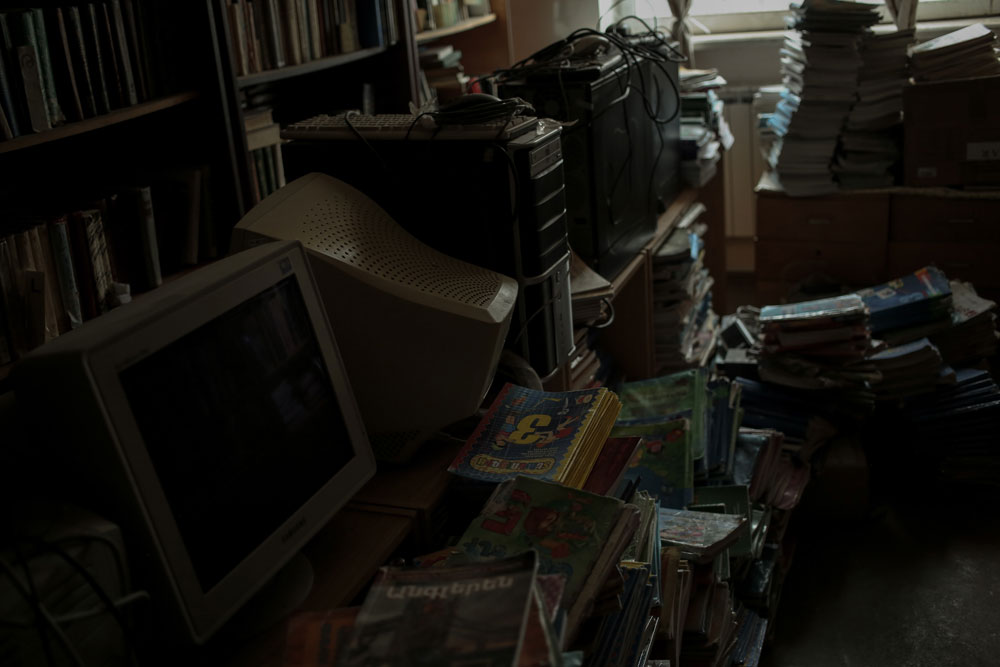 Principal Gevorgyan says that the regional government has promised to allot 800 million AMD to renovate the school. He can't say when work will begin.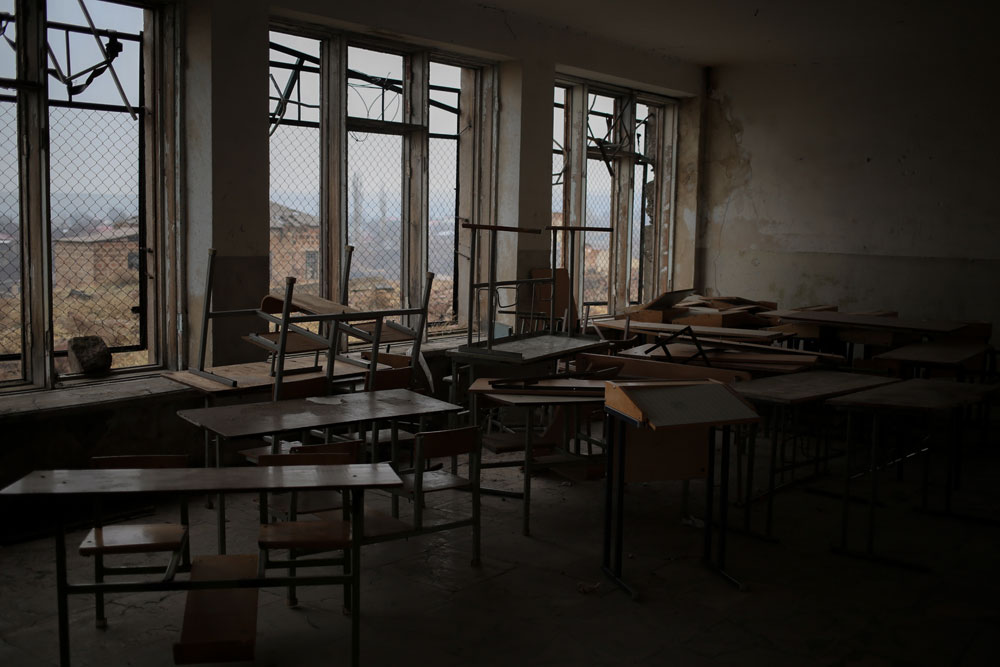 Armen Grigoryan says that teachers were about to declare a strike at the school, to demand better conditions, but called it off when told about the upcoming renovation plan. Nevertheless, he says a teachers' strike is still in the cards if conditions soon do not improve.
Mamikon Abgaryan, head of the education division at the Aragatzotn Regional Government, told Hetq that a new school will be built sometime in 2017.
Visiting the school, the regional governor assessed the current building's foundation as weak.
Photos: Davit Banuchyan