Raising Rabbits in Armenia: Businessman Says the Government Helps by Not Interferring
17:03, December 26, 2016
Karen Khachatryan and his family have been raising rabbits in Alaverdi, a town in Armenia's northern Lori Province, for the past eight years.
Mr. Khachatryan says there's a great market demand for rabbit meat, and sells his product in Alaverdi, the neighboring town of Vanadzor, and the capital Yerevan. He says market demand is high during the holidays. Many of his clients suffering from diabetes prefer the lean meat. Roasted rabbit is also replacing the traditional chicken legs at festive wedding tables.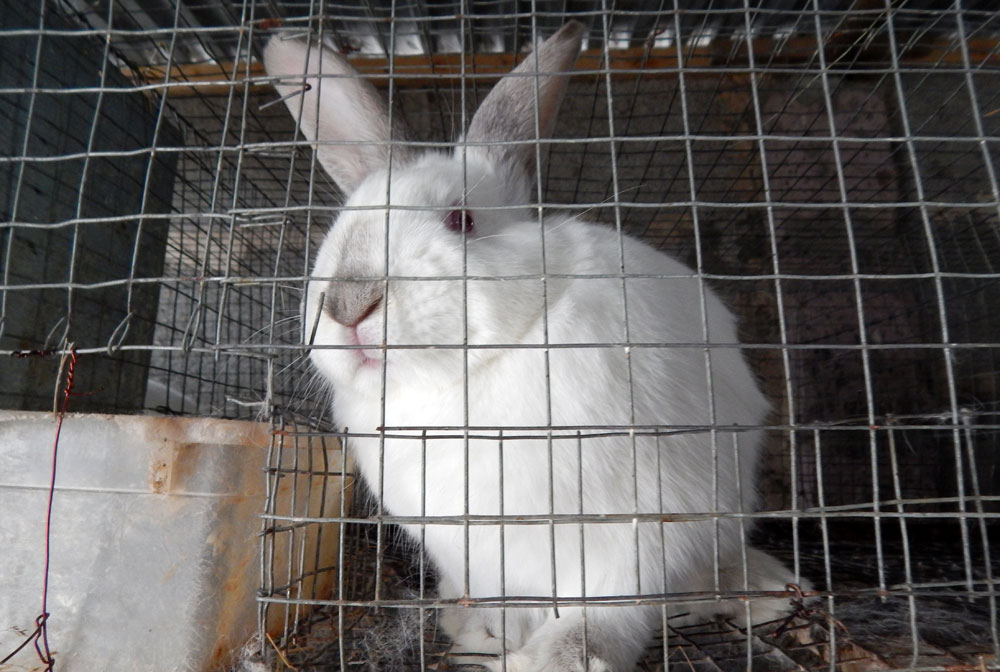 Karen enjoys his work, even though it is time consuming. The entire family pitches in – his wife Nouneh, son Albert, and daughter Youlya. Albert, a ninth grader with hearing and seeing problems, is particularly active in caring for the animals.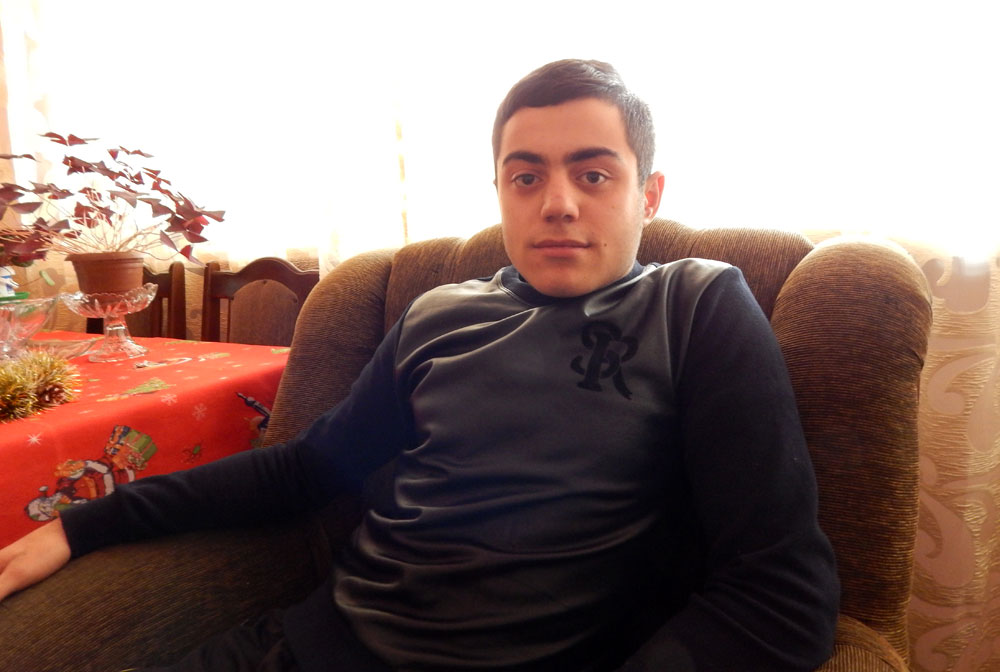 "My son, who is great at math in school, helps out a lot. He's really fussy when it comes to cleaning out the pens and doesn't let me take a break until that chore is finished," says Karen. Albert closely follows my talk with his father.
Karen goes to the rabbit shed every morning at seven. He cleans the pens and feeds the rabbits. The animals also require clean water.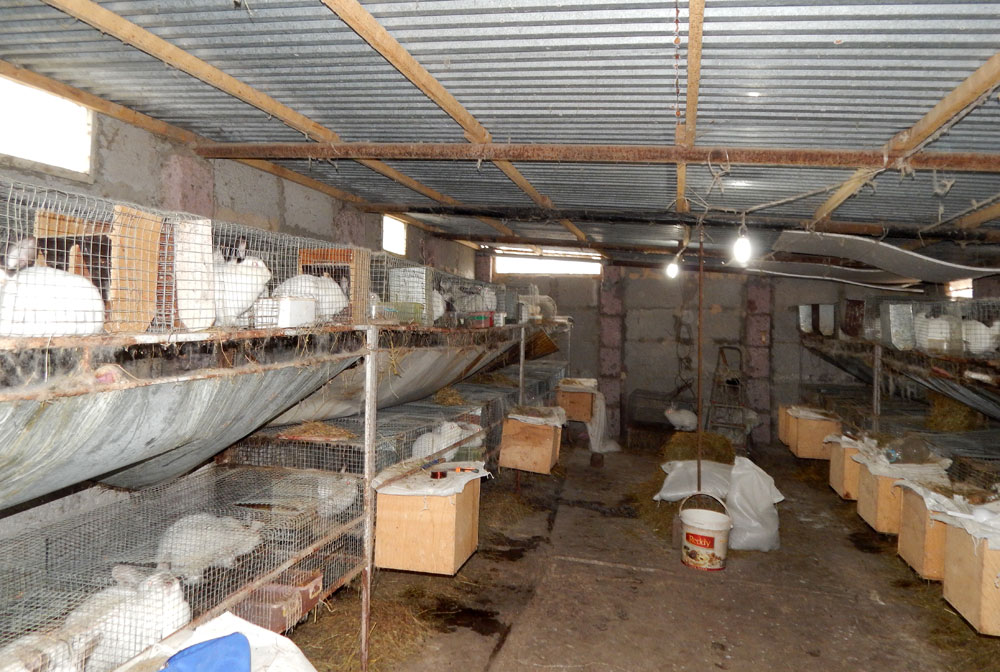 "Many just sit and home complaining about the lack of work. People you meet in Alaverdi say that there are no jobs at the copper smelter. Can that factory provide work to everyone in the town? People have to use their brains and create something," the businessman explains.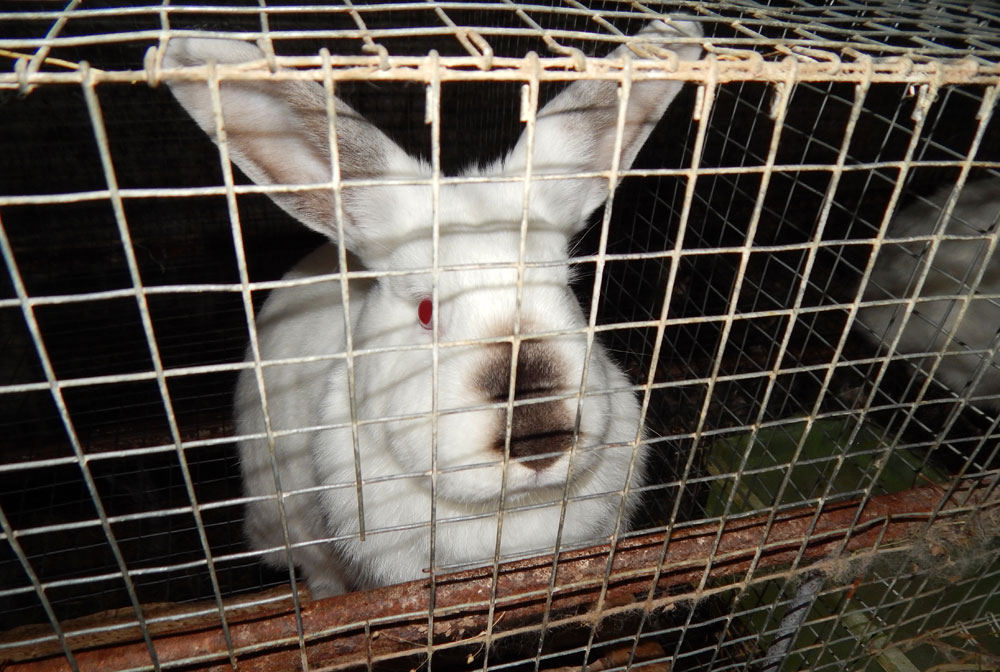 When asked if he receives help from the government, Karen's reply is curt, "The government doesn't hinder me, that's support in itself."
It was pure happenstance that got the family raising rabbits. "Albert was a child. My friend in Yeghegnadzor gave me two rabbits. After bring them home, one died. My daughter said it was a shame for the remaining one to be on its own. So, we got another one. We purchased another from a guy in Alaverdi. We expanded the garage. They produced five females. We didn't kill them out of pity. That's how it all started," says Karen.
Mr. Khachatryan took out a $4,000 bank loan four years ago to get the business up and running. He's since paid it back. He's also invested the money, made by moving cargo with the car he inherited from his father, into the business. He now has 200 rabbits.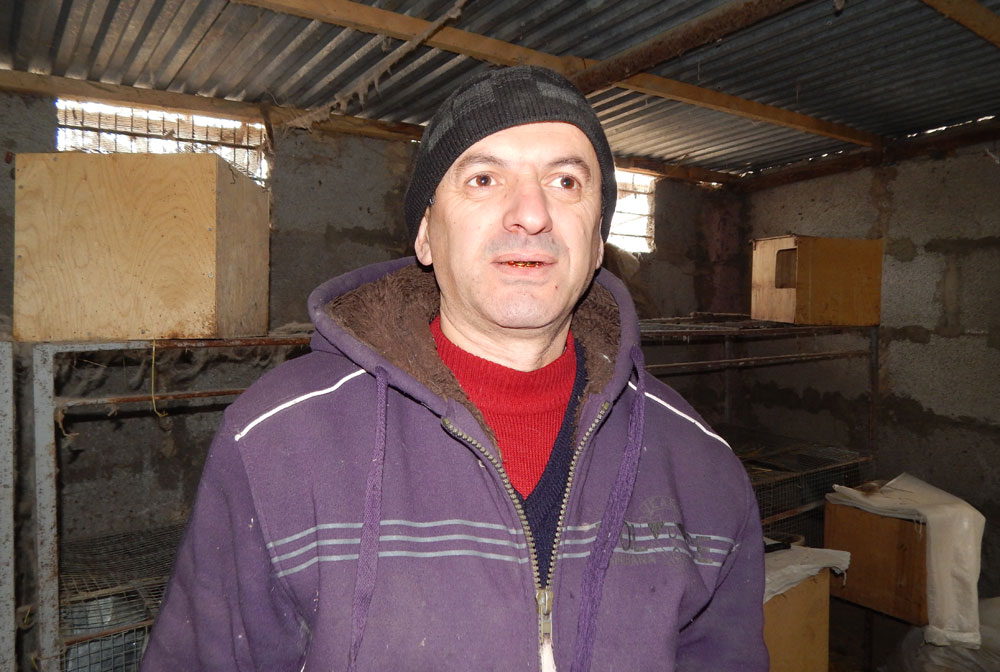 Before breeding rabbits, Karen tried his hand at fish farming. This was back in the early to mid-1990s; known throughout Armenia as the "cold and dark years". Due to the frequent power cuts, the fish died off. Karen's losses were substantial.
Karen says that raising rabbits is more interesting than fish farming. "Rabbits are clever animals. They recognize the person feeding them. There's a rabbit here who demands my immediate caress the first thing after entering the shack. If I don't, he gets angry and knocks over the water bowl. It's simple jealousy," says Karen.
The family also owns two pigs. "My daughter would help, washing and combing the animals. If you don't feed a pig on time, the entire neighborhood will hear its yelps. Rabbits can go without eating for two days. They're very quiet, but also very fearful. That's why their meat is so special," says Karen, adding that rabbit feed is very expensive.
He buys the feed from the flour factory in Akhtala. After doing some research, Karen says that raising rabbits is far more profitable in Russia.
"In Russia, one sack of feed costs 1,800 AMD. One kilo of rabbit meat fetches 3,800 AMD. In Armenia, it's just the opposite. A sack of feed costs 4,200 AMD, and one kilo of meat goes for 3,000 AMD," says Karen.
All the rabbits spend their lives in cages. The litters are kept in special ones. Those about to give birth are also kept separately. Karen has names for the most active rabbits.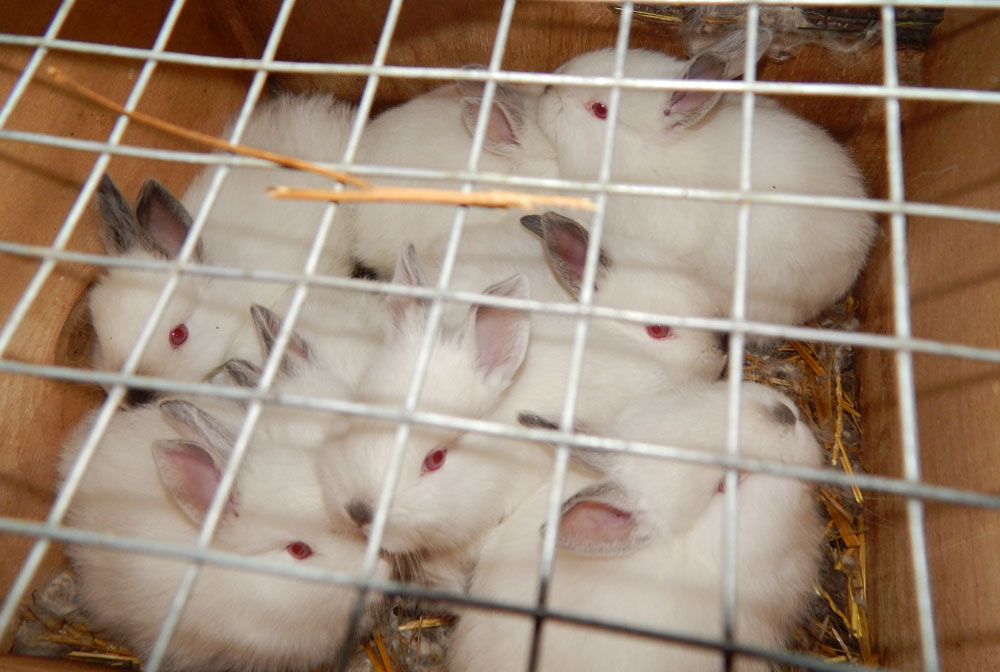 Theft is unheard of at the rabbit shack. Karen's dogs leashed outside make sure of that.
During the cold winter months, Nouneh and Youlya wear their rabbit coats, sewn in Vanadzor, to keep warm. Karen says he's ready to sell his rabbit furs to those wanting to make similar coats.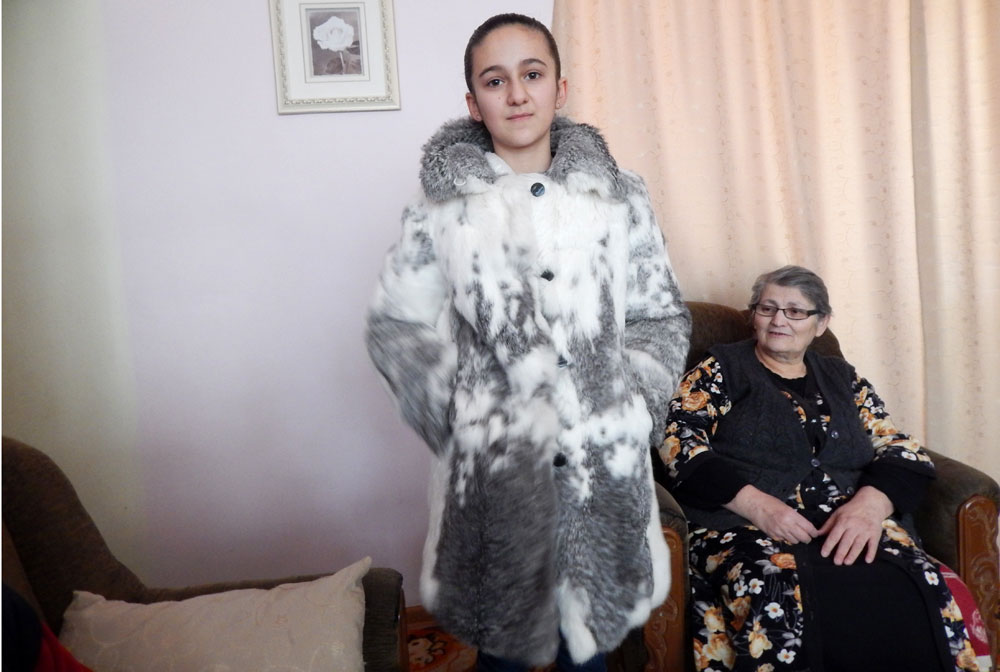 Karen would like to expand the business, but only after the price of feed goes down a bit.
"Every month, 200,000 AMD of the income goes to purchasing feed. I'm left with 100,000 profit. It should be the opposite. One 25 kilo sack of feed should cost 2,500 AMD. We have a yard to build a new shack if the price goes down," says Karen.