Surgeon Turned Ostrich Farmer in Armenia: Small Outfits Face Ruin Due to Big Operators
17:51, December 29, 2016
More than 300 ostriches die of hunger. Tigran has no money to feed them.
Here's another ostrich story from Armenia.
Tigran Khachatryan, a surgeon by profession, started raising ostriches just over seven years ago. He imported 24 one-month old baby ostriches from Iran. He put down his scalpel and devoted himself fully to the business.
Khachatryan claims that many holiday tables in Armenia's villages now feature ostrich legs, replaced the omnipresent khozi bout (pork thigh). At one time, you could have bought ostrich meat, imported in small quantities, in Armenia for $40-$50 a kilogram.
"We've reached a point where one kilogram of ostrich meat sells for 3,000-4,000 AMD ($6-$8). You can say it's the world's cheapest ostrich meat. But when it comes to feeding the animals, we use the most expensive feed," Khachatryan said.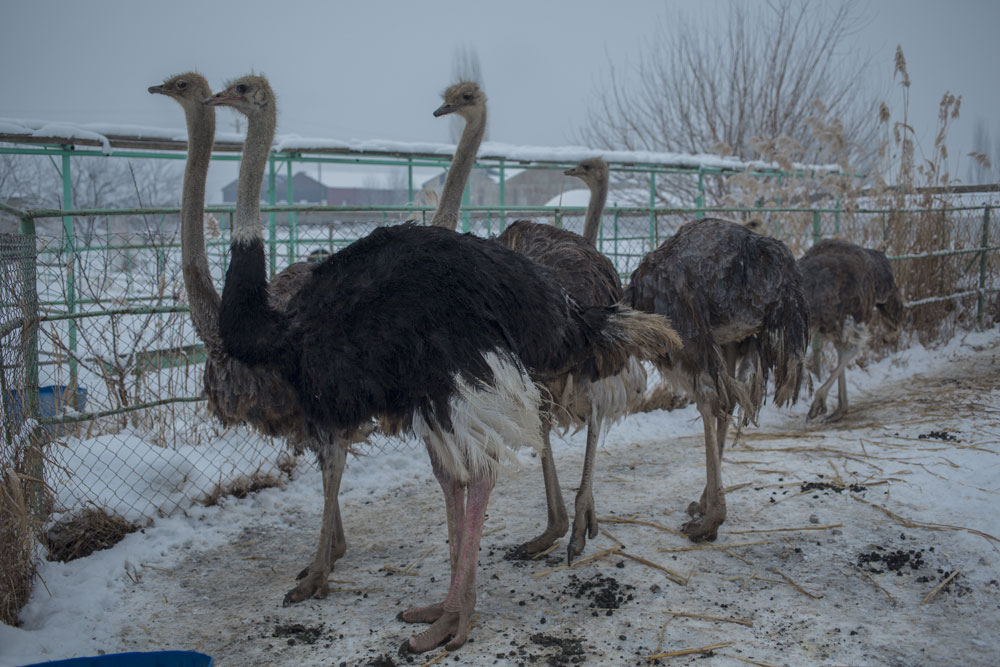 Tigran now has thirty ostriches. He wants to sell them or, if necessary, to slaughter them. The one-time surgeon says ostrich breeding in Armenia is passé.
He says he took all risk factors into account before starting the business; all but one. He never expected a top government official to import a large number of ostriches to Armenia, thus destroying the market for the small operators.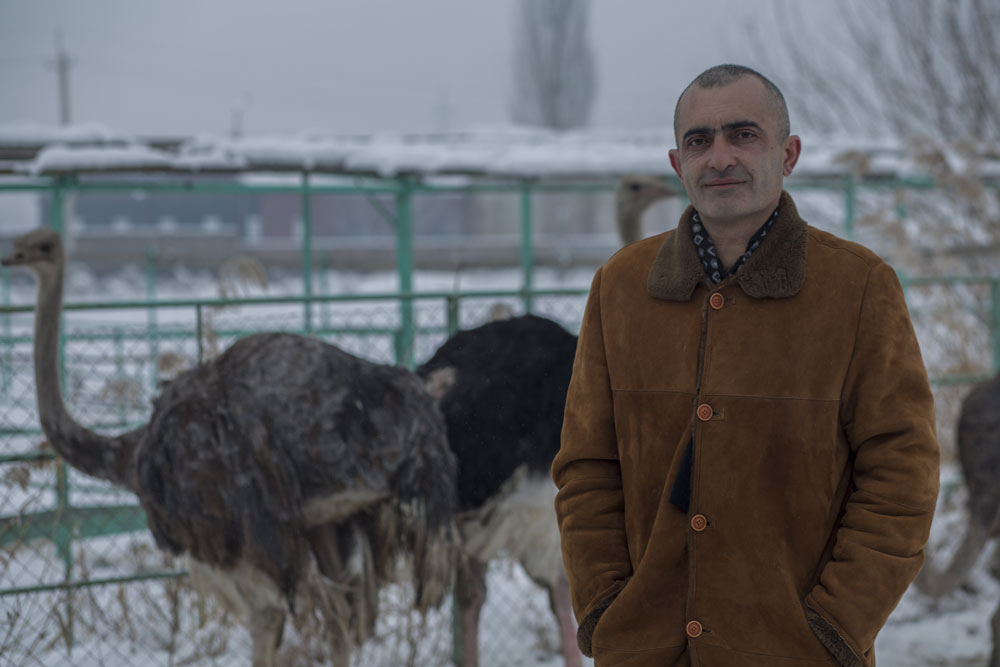 Things started to go downhill when former Minister of Energy and Natural Resources Armen Movsisyan (now deceased), imported some 3,000 ostriches from Iran. He sold the meat for next to nothing; 1,000 AMD per kilo. After Movsisyan died in September 2015, the operation shut down. But by that time, many smaller businesses had already closed or were about to.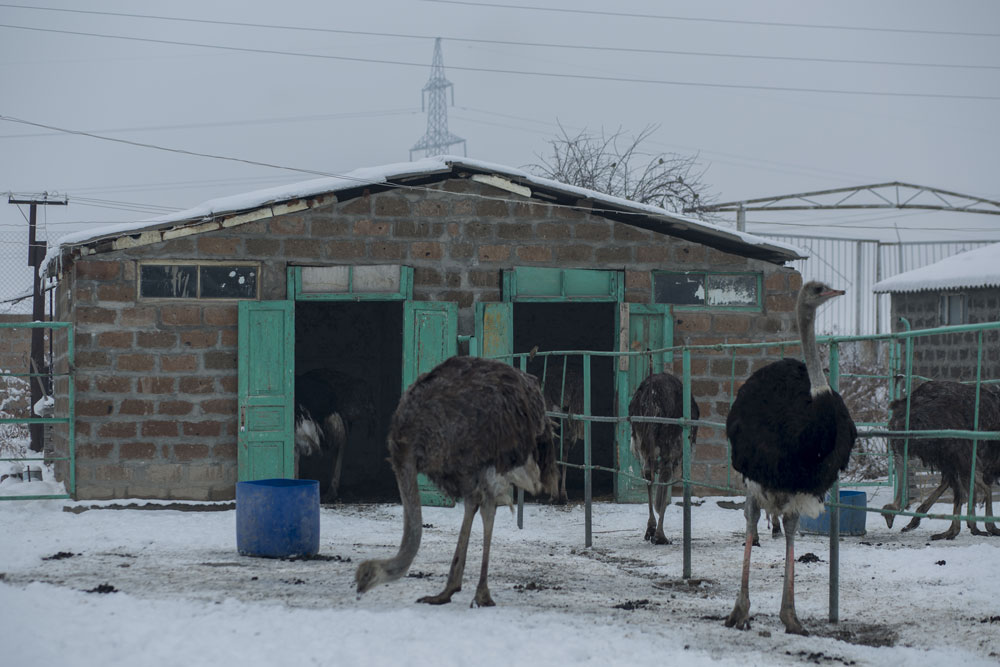 Khachatryan says that banks in Armenia don't take into account the life cycle of ostriches when giving out loans. Ostriches become sexually mature at the age of 3-4, and that's when breeders take out loans to make needed investments. But, says Khachatryan, the turn-around time to see results is four years. Repayments on loans start after the third or fourth month.
Tigran is now in court for late loan payments. Heeding the message of Armenia's new prime minister regarding government support to small and medium sized business, Khachatryan requested a meeting with agricultural minister Ignaty Arakelyan. The two met, but the ostrich breeder says the minister only offered platitudes, nothing specific.
"He told me to do the best I can and to set-up a cooperative with the big breeders. I told him that in this country the big outfits want to destroy anyone else, and that's how things operate between the small and big firms. The big guy isn't a businessman and doesn't have a business mentality. The big outfits get their money from who knows where, from unknown sources," Khachatryan says.
The government argued that banks and credit agencies are private firms and that the state can't get involved. Khachatryan explained that he invested $230,000 into the business and that he has debts of $45,000. He's placed all he owns as collateral, even his house. He now faces the possibility of losing it all.
"We have no other option but to sell the farm and relaunch the business in Russia," says Khachatryan. He's researched the Russian market and says that ostrich meat fetches a price 2.5 times more than in Armenia and that feed is three times less expensive.
He says that many ostrich farms have closed in Tavoush province. Hetq has recently written about the failed ostrich business of Slavik Zournachyan in the Tavoush village of Haghtanak.
Khachatryan says that in the past 1.5 years, 100 of his ostriches due for slaughtering and 220 baby ostriches, died from hunger. He didn't have the money for feed.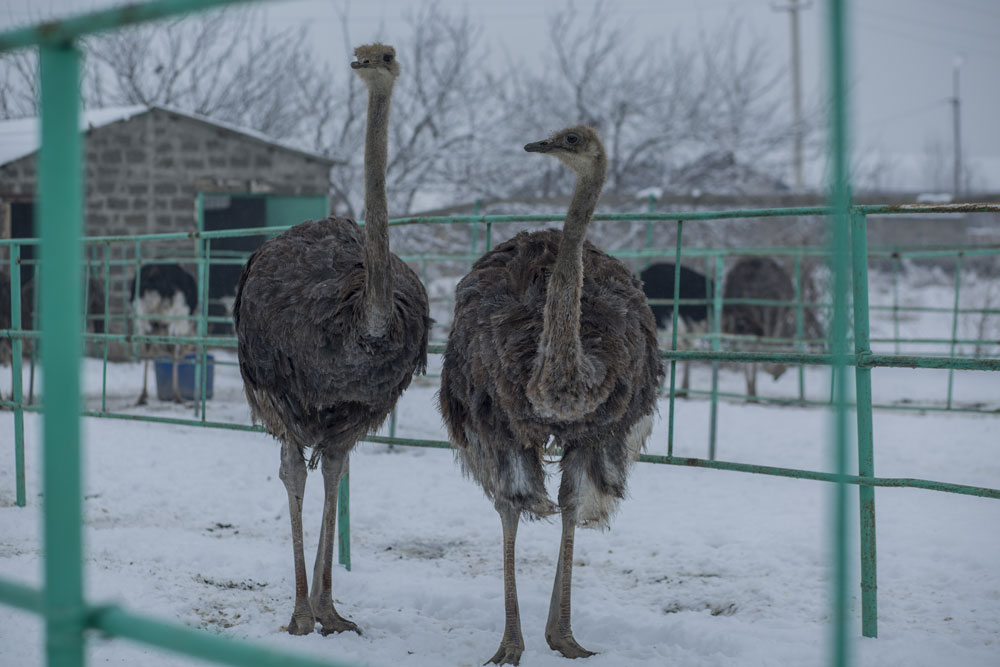 "The bank has seized our last bit of cash as payment on the overdue loans. I don't understand the reasoning. The only conclusion is that if you have a problem, it's best if you just fold and go under. I also don't understand the idea of penalties. Certain credit agencies levy 1% per day in fines and penalties for late payments. That's 30% every month. I've never heard of such figures," Khachatryan complains.
Khachatryan advises anyone thinking of going into business to first ponder the possibility that they might wind up in his predicament.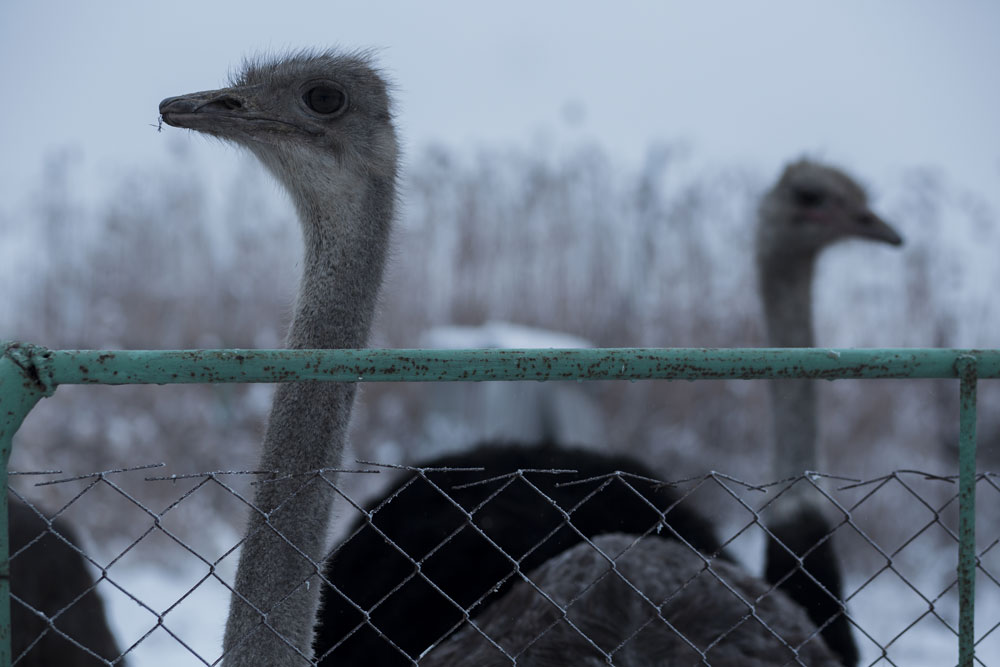 The surgeon turned ostrich farmer says he's dealt with Armenia's custom's officials on two occasions and he doesn't want to step inside the office again.
"They just place artificial obstacles in front of you. I want nothing more to do with them," says a frustrated Khachatryan.
Photos: Davit Banuchyan