18:03, January 10, 2017
Singer and composer Masis Arakelian was born in Iran, but moved to Germany after graduating from school.
Arakelian says he continues to live encumbered with the mindset of an exile, always longing for Armenia.
Last May, he staged a solo performance in Iran, the proceeds of which went to Artsakh. He performed the Krounk Suite in Tehran, which deals with Armenian history and the Genocide. His music was a bit hit, even with foreigners, and the auditoriums were packed. But Armenians in Germany, Arakelian says, aren't interested.
Masis, you've lived in Germany for a long time, near the forest in a wonderful place. But you still feel homeless. Why?
Yes. I was raised in Iran. There, we thought that the culture wasn't ours. You'd go out on the streets and see a foreign culture and language. Germany has a Christian culture, but it's still foreign. Originally, I wanted to call the suite Antouni (Homeless), and not Krounk, because 7.5 million of the world's 10 million Armenians live scattered all over. This work is also my story. When I walk down a street, I wonder which is my homeland, Iran, Germany or Armenia.
No matter how many decades ago one's ancestors migrated from the homeland, living on foreign shores is becoming torturous for Armenians. Why?
You must look for the reason in our history. They've always tried to change and destroy us. We're afraid to live scattered about, to live in a foreign place, even though the history of the diaspora is quite old.
Look at my forbearers. Four hundred years ago, Shah Abbas used force and moved them to Persia, to benefit his country, so that the Armenians would develop the new capital Isfahan. That's what happened. Armenians built churches, founded the first print house in Persia, and spurred advancements in the technical and cultural sectors. From that time on, Isfahan became one of the most beautiful and modern cities. But we lost Nakhichevan, the homeland of our ancestors.
But the possibility exists to return to Armenia. You do not return, and instead continue to live a confused life on foreign shores. Wouldn't you feel more at ease if you moved to Yerevan?
I have thought about it. Globally, Armenians have attained high positions. If they moved to Armenia with their resources, imagine what the country would become. But they don't return, because the country has lost its allure. In Iran, they say "homeland, homeland", but coming to Armenia they see a tumbledown country and the dream vanishes.
The road of mass return must be for us to make Armenia attractive, like an 18-year-old beauty. The objective defines the road.
If you want the people to trust and support you, the government must first be truthful towards the people and not follow personal ambitions. It must be for the community. This is the only road of return.
Why isn't the government honest with the diaspora? If it was, many would return. Living on foreign shores is a bad thing. Many in Armenia receive a great education and move to America. They deliver pizza or travel down crooked paths.
Those in government must much more for a mass return of Armenians.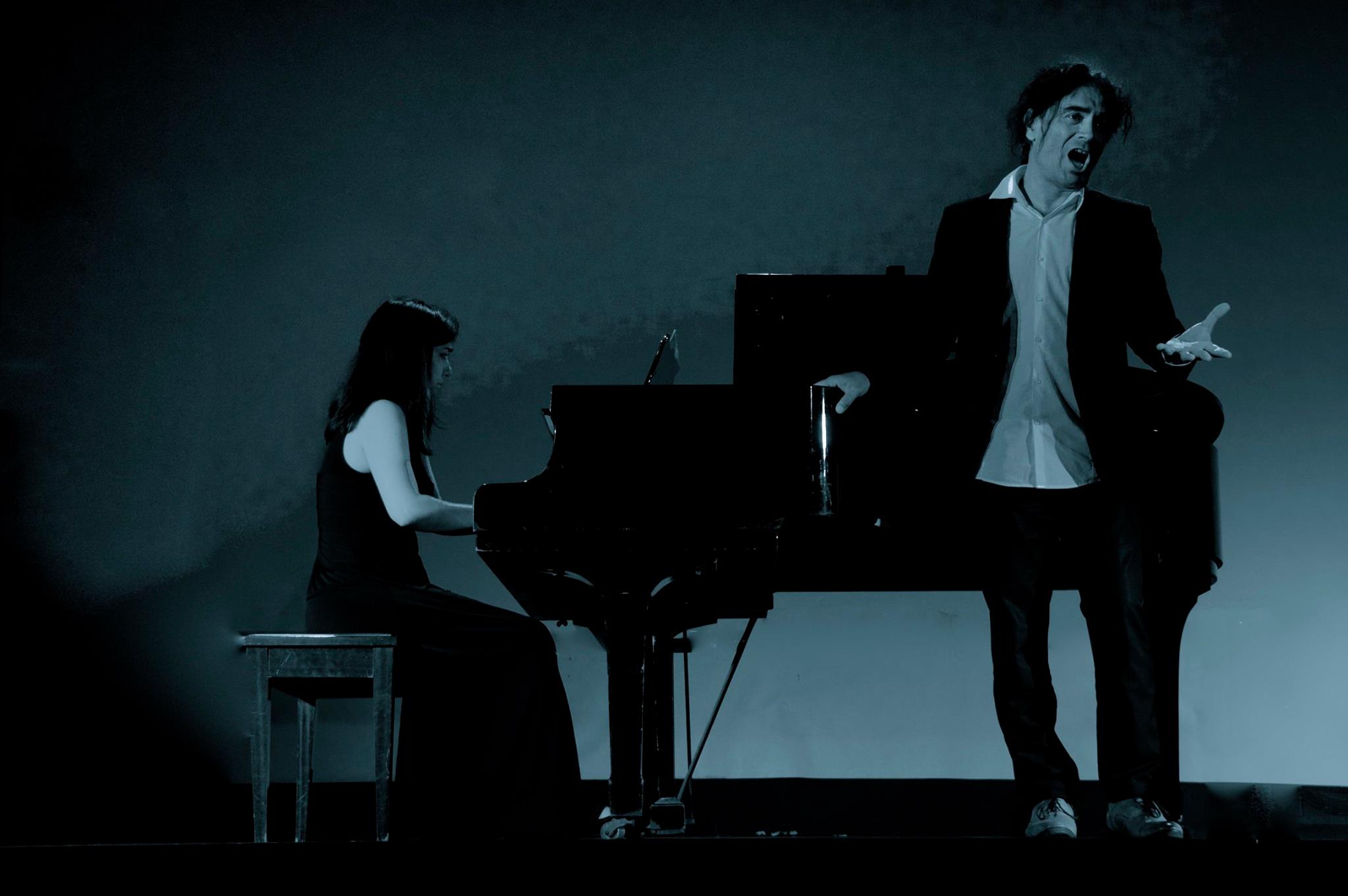 Greece, 2016
You have encountered Armenian communities in many countries. Isn't there, at least, unity in those communities?
No. There is constant bickering. They don't support one another. You also find it in European communities. I've heard it's the same for Armenian communities in America. Armenians think of their personal gain.
Why did our kingdoms fall apart? It was due to disunity. Persia retained its kingdom even though it was a multi-national country. We, despite being homogeneous, lost what we had. Look at what the Jews accomplished in a few decades. We have enriched the diaspora, but not the homeland.
Berlin is replete with an Arabic lifestyle. I haven't noted any Armenian traces in the two weeks I have been here. Who is your audience for the national culture you present?
In Berlin, there are three Armenian communities. There's the embassy as well. But they are scattered and remain apart. They even commemorate the Genocide separately. There are no Armenians at my concerts. Last year, I performed a concert in Berlin for the Krounk album. Europeans attended, but not Armenians. Sorry, there were three Armenians; a Turkish-Armenian father and son, and one person from Armenia. I advertise all the events within the Armenian communities. No one attends.
Masis, how can you make a living by presenting Armenian culture to non-Armenians?
I don't only work with Armenian culture. I perform in Iran and other foreign countries. I performed my Persian project, Recital for Voice and Piano, at the famous Berlin Pergamon Museum in 2011. Now, I working on a piece for a symphonic orchestra and hope to stage it soon.
When I sing in Armenia, I bring money with me. Armenia doesn't pay and I don't expect any such thing. Just as long as they make Armenia attractive so that we can all return.