19:12, March 21, 2017
Marchers silently walked through a Yerevan neighborhood this afternoon to commemorate the life and March 16 death of Artur Sargsyan, popularly nicknamed the "bringer of bread".
Marchers, some carrying flowers, began their solemn procession at Yerevan's Concert and Sports Complex.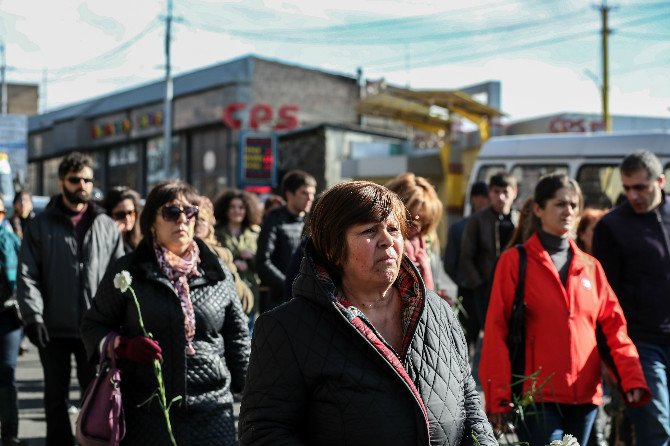 Two floral assortments, one in the name of incarcerated political prisoners, and another from those who staged a hunger strike to get Sargsyan released from pretrial detention, were placed at a nearby intersection.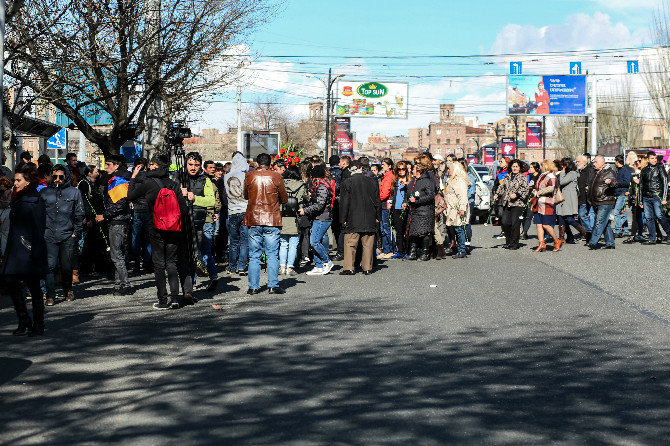 Shahen Harutyunyan, one of the march organizers, told Hetq that Artur was a hero to all and that's why they decided to gather and stage a silent march in his honor.
"We chant slogans every day and make demands. They will continue," said Shahen. "But today, we wanted to silently march."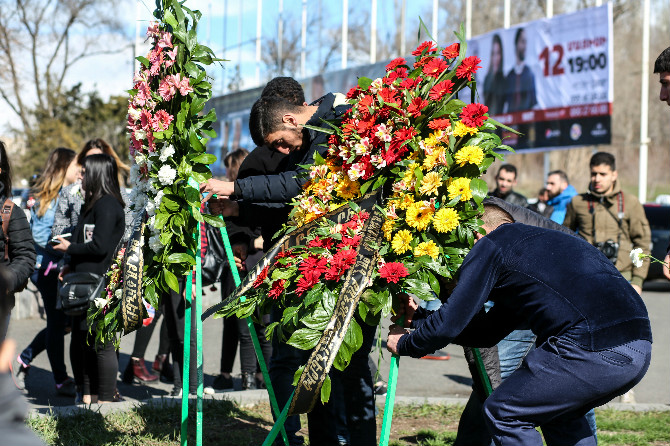 Protests demanding accountability from those responsible for Sargsyan's death in a Yerevan hospital would continue in two days after his burial, Shahen told Hetq.
Harutyunyan said he hoped people would be able to channel their sorrow over Sargsyan's death into a force that would eventually punish those responsible.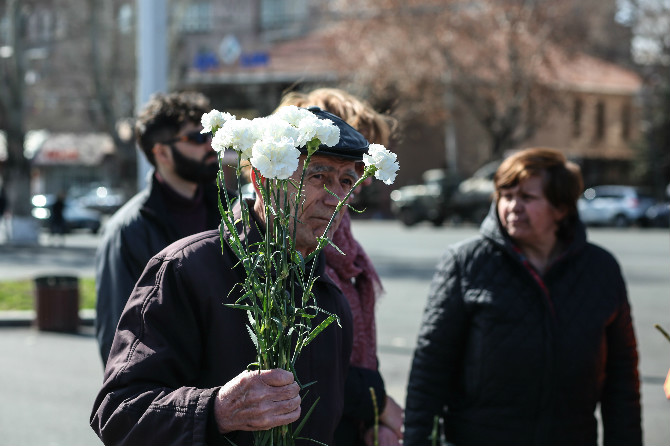 Police were surprisingly absent from escorting marchers, unlike protests staged in recent days. Shahen says he informed police that they march would be a peaceful commemoration and they probably felt there was no need for supervision.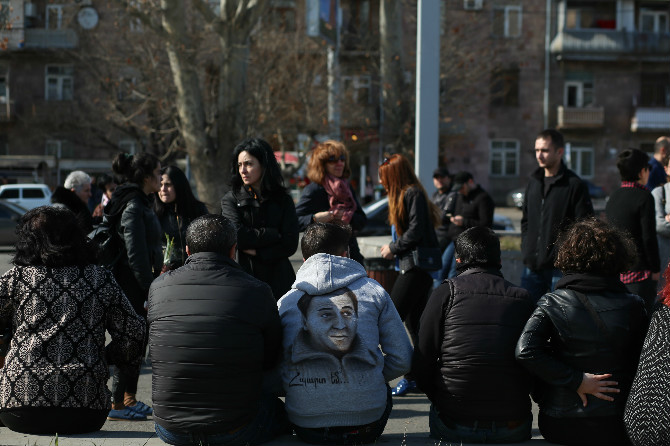 A candlelight vigil in honor of Artur Sargsyan will take place today at Yerevan's Liberty Square, lasting until 1p.m. tomorrow.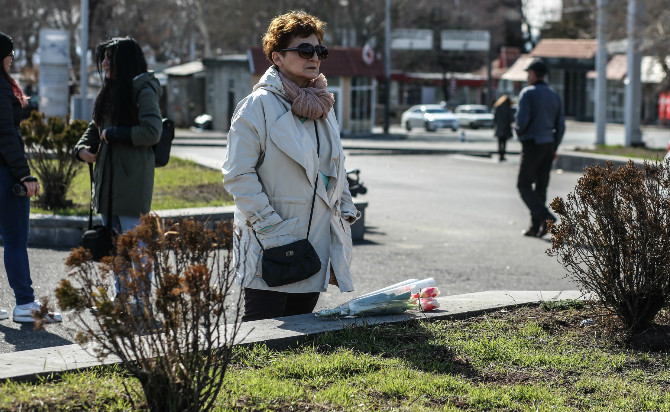 Shahen told Hetq that Artur Sargsyan would not be buried at Yerevan's Yerablour Military Pantheon, as many had demanded, because some backed away from the struggle.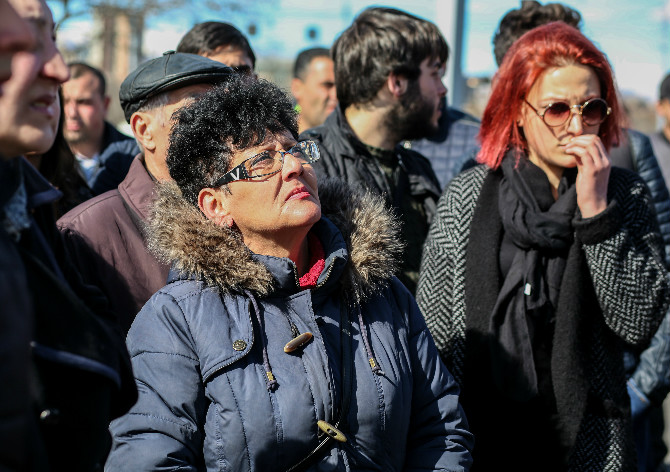 Hundreds took to the streets of Yerevan over the past few days voicing as series of demands including Sargsyan's burial at Yerablour.