The Challenges of Living in Syunik's Khoznavar Community: Impassable Roads Top the List
21:52, April 21, 2017
In Khoznavar, a rural community in Armenia's southern Syunik Province, animal husbandry is the main occupation of inhabitants.
Villagers breed small and large animals, but are unable to sell their product in full.
Khoznavar resident Varo Grigoryan says that all pastures are full of shorn sheep wool, since it isn't selling. People shear their flocks in the pasture and leave the wool there, creating a pollution problem.
Khoznavar, population 418, has the status of a border community. (Across the border lies the Kashatagh district of Artsakh). In 2016, Khoznavar was incorporated into the nearby, and larger, community of Tegh.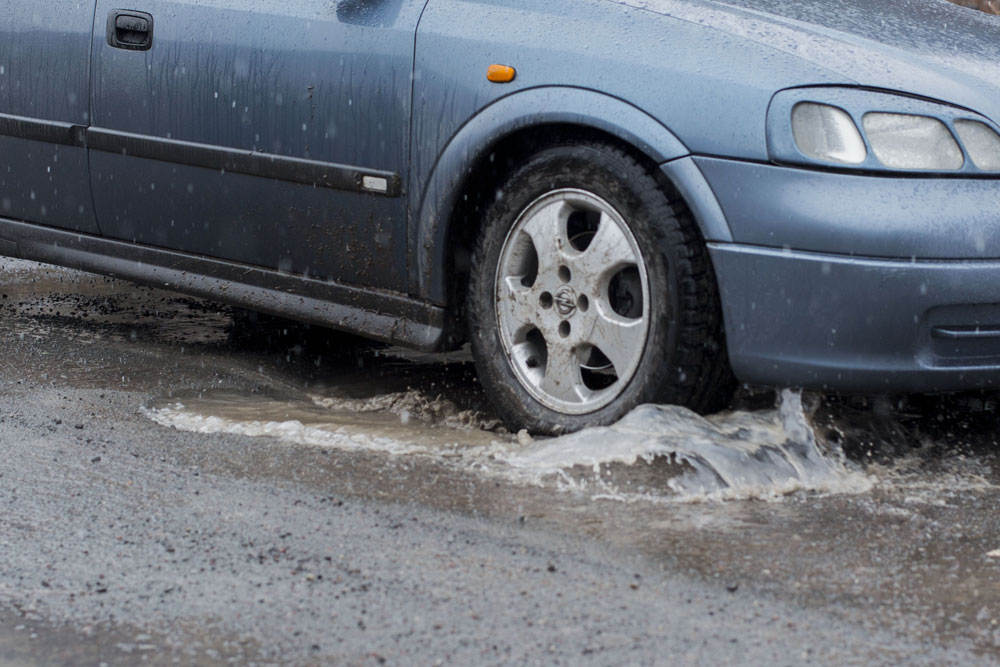 Varo Grigoryan, a community leader in Khoznavar for 7 years, says that living there is a challenge. He points to the impassable roads as the main reason.
He says there are two roads from Khoznavar to the town of Goris. The first measures 50 km. The shorter route, at 16km, is at a higher elevation and is completely ruined. Only vehicles with high ground clearance can navigate it.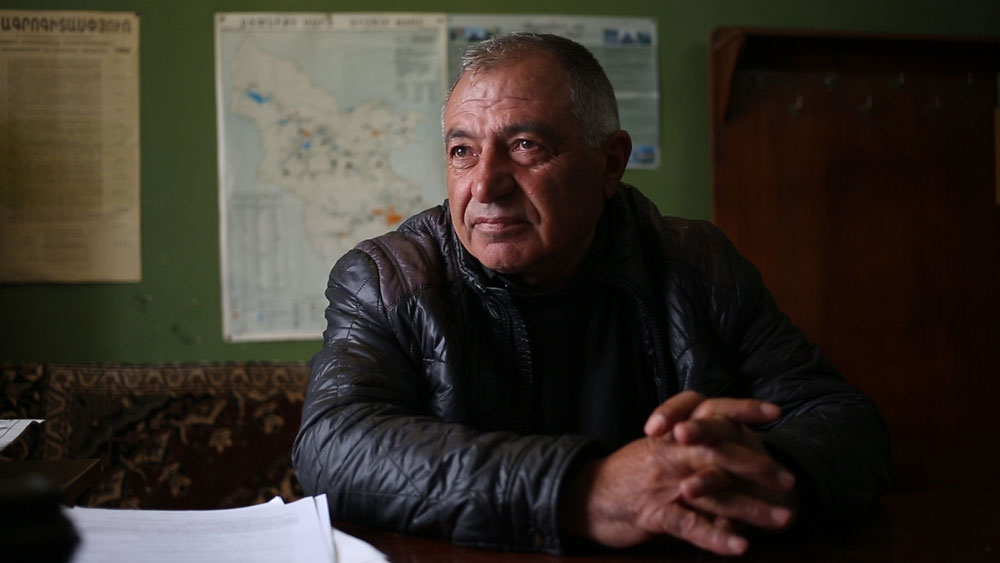 The long road isn't in a good condition either. In places, the road sides have collapsed. People have closed off the dangerous portions with rocks and ribbons to prevent road accidents.
Varo Grigoryan says that Syunik governor's office promised to repair the road. "In the 1990s, the asphalt was good, then it was destroyed because of the floods. Now, the governor has promised to rebuild." He adds that the internal roads of the community are also in poor condition.
Inhabitants of Khoznavar farm the land, mainly growing grains. However, the land here is not fertile,and villagers can't make a living solely by farming. According to Grigoryan, every hectare of land produces 500 kg of wheat maximum. They buy wheat seed for 160 AMD per kilogram, but can only sell a kilogram of wheat for 100 AMD.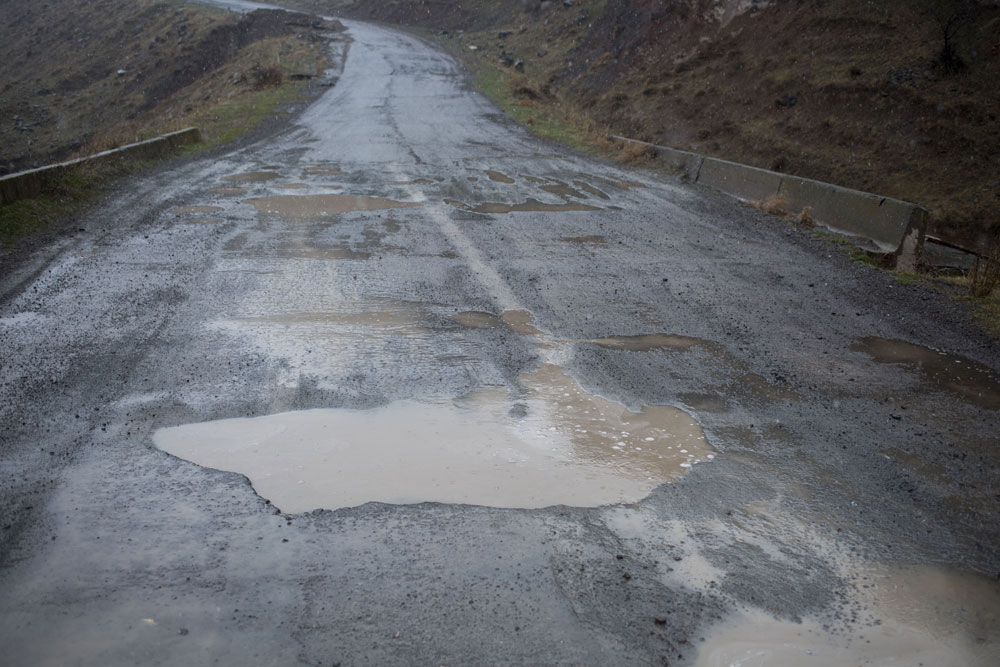 "It would be easier to separate soil from stone. That's the kind of territory we live in," says Grigoryan.
When asked about what young people do for entertainment, Grigoryan answered, "Isn't animal husbandry enough?"
There is no other work in Khoznavar. During the winter, when animals are in their sheds, men play chess and backgammon in the community library.
Although the community has a natural gas network installed, residents have no gas. Grigoryan says that gas will reach the residents soon. Six families have applied for getting gas to their houses.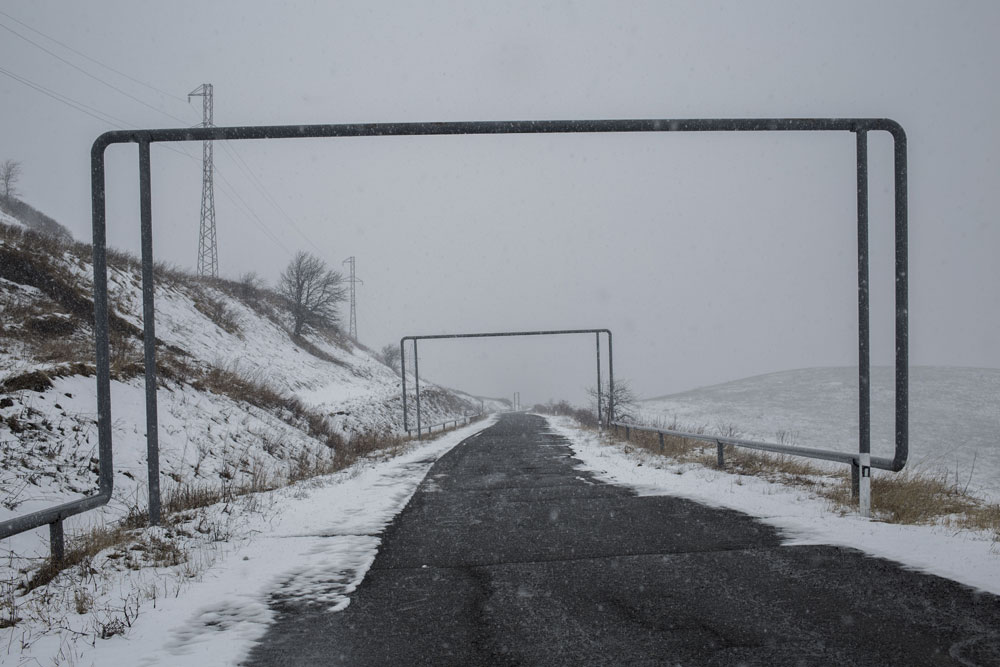 "If villagers are taken care of a bit, they'll move forward. By care, I mean that loans are now given with high interest rates. More than a half the village is in debt. They take loans to buy animals, which are later kidnapped by wolves, or die. People are burdened by debt. Then, when the time comes, they are asked to pay," says Grigoryan. In his opinion, interest-free or low-interest loans to small farmers could improve the situation.
Varo Grigoryan falls silent for a moment and then, after drawing a deep breath, says, "Perhaps it will get better."
He hopes that Armenia's newly elected National Assembly "will do something good."
Photos and video: Davit Banuchyan